Escape Corporate Life and take control of your career
Hear from Henry Ejdelbaum Managing Director of the AIMs Accountants for Business Franchise as he talks about escaping the corporate life and taking control of your career by becoming a franchisee.
Focus on what you do best
People like the theory of starting their own business. Being your own boss, calling the shots. Of course the reality is quite different. Devising a business strategy, implementing it, admin admin and more admin. All these things take a long time and require a certain amount of expertise meaning less and less time for someone to actually provide their service.
A good franchise model takes the fear of this process and provides a tried and tested system, leaving someone able to just do what they do without the fear of "how do I do marketing", or "how will I find clients". We see this in our industry in particular. Our accountants are just that, great accountants who love to deal with real people who have real problems, and they want to focus on doing their work rather than becoming marketing experts.
Brand:
Buying into a franchise is buying into an existing brand so you need to make sure it is a good one in your industry. Whether it is through initial franchise fees or ongoing royalty that is a big part of what you are paying for. Establishing your own brand is hard, especially in the professional services field where customers like to see that a practice is established.
Operational and ongoing support:

Find what ongoing support you get from a franchisor in actually running your business, helping you with the problems along the way and offering you on-going training.

"Steve Hunt, one of our franchisees joined AIMs for the support he would receive from the central office and its resources. His client base has grown to 75 in just under two years, which he puts down to the tried and tested AIMs system, as well as "some good web marketing, telesales and a lot of networking".

Work-life balance:
A large number of people want to escape corporate life. They are tired of meetings with no purpose, loads of cc emails and office politics. Like other franchises we don't impose targets on our franchisees, so it really is open to them to fit their life around their work rather than the other way round. The model is particularly suited to those who want to work flexibly and choose their hours.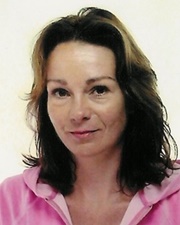 This is what appealed to one of our franchisees Tania Oxley "What really attracted me to AIMS was the fact that I would be in charge of my hours, and I could grow the business to the size I wanted to suit my personal circumstances." Tania needs to juggle work with her children and faces the juggle that a number of working parents face.
"Building my practice with AIMS has given me more flexibility over the hours I work, so I was able to attend school sports days and Christmas plays when my boys were younger. Now they are teenagers I'm more of a taxi service and a bank, but being in control of my own diary helps me stay sane."
Find out more about the AIMs Accountants for Business Franchise or use our Search Tool to search for more exciting franchise opportunities!
Executive franchises you might be interested in..