The Insurance Sector
Insurance franchises provide for an exciting and fast paced environment in which to work, as well as providing for attractive potential returns upon investment and unparalleled opportunities for future growth.

"Do I need experience within the insurance industry?"
Contrary to popular belief, you do not necessarily have to have pre-existing experience or insurance qualifications to purchase an insurance based franchise package.
That said, this is an industry that demands training, and as such if you lack pre-existing training or experience, then the franchisor will include such training as part of the franchise package.
Beyond this you will also most likely require the following caricaturists:
Solid personal integrity;
Self-determination to grow your business and deliver unparalleled levels of customer service;
Well managed finances, both in business and personally.

You will also need, just as with any other franchise opportunity, are key business skills and attributes that make you an entrepreneur that will secure success. And, given that this is a sales focused and often pressurised industry the business skills demanded within this industry may be significantly more demanding than within many other industries.

Take a look at some of these insurance-based franchise opportunties that provide you with initial and on-going training as well as much, much more.
Personal Investment Required: £35,000
Overall Start-Up Cost: £75,000
Rainbow International is a franchise opportunity that is defined by its slogan, providing potential franchisors with the opportunity to 'Escape monotony, build a future and restore lives'.
With over 80 locations in the UK the Rainbow International Business is the number one company dedicated to providing domestic and commercial restoration and cleaning services. You do not need to have any experience of the restoration industry to become a Rainbow Franchisee. You will receive all the training required to allow you to develop a business. Whether you choose to be hands on in the role or manage the business they can offer the support and training required
Personal Investment Required: £15,000
Overall Start-Up Cost: £37,000
Aspray can be considered as the good guys of the insurance industry. Being a franchisor with Aspray will see you running a claims handling business that is decidedly on the side of the insurance policy holder. Most specifically they are specialists with natural disaster and events, and the consequent damage that may arise as a result (this may include damage that has occurred due to fire, flood, water, storm or impact).
Aspray look for people who are likeable, self-motivated, and professional. You need to have good people skills and the ability to influence others. The ideal background of a franchisee will be either project management, QS, financial services, building maintenance or management. However, applicants from other backgrounds will also be considered provided they can demonstrate the skills required to perform the role.

Personal Investment Required: £4,500
Overall Start-Up Cost: £9,200
WPA Healthcare is one of the largest medical insurance companies within the UK today. Operating within the lucrative private market they meet the needs of private individuals, as well as the needs of workforces within small, medium and large corporations.
Becoming a franchise owner with this powerful partner will provide for unparalleled training, support and an award winning customer-focused approach. WPA look for individuals with 'common business sense', a proven ability to effectively develop themselves and a history of previous success in business and personal endeavours. Selection of Partners is based on an assessment of overall business experience and personal qualifications
Personal Investment Required: £15,000
Overall Start-Up Cost: £27,995
Concept Building Solutions is an organisation that aims to provide policyholders with superior customer service and the highest quality of workmanship. As a franchise owner of a CBS business you'll get to look forward to comprehensive training and solid support for building a successful business.
On a day to day basis your CBS Business will be responsible for working with insurance companies and property owners to provide property damage assessment, as well as the work schedule and quotation for the necessary work to be undertaken.
You do not need any previous experience because Concept Building Solutions provides an intense training programme and ongoing support to help you to successfully establish your business. All you need is the drive and enthusiasm for growing a successful business and making high returns.
Why not browse our Insurance Category or use our Search facility to find the franchise that suits you!
Insurance franchises you might be interested in..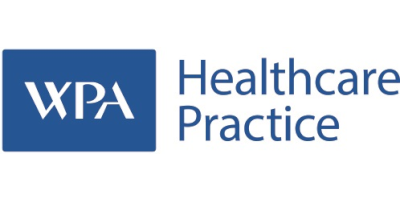 WPA Healthcare Practice
As a WPA Healthcare Practice Partner you will have the opportunity to build a medical and health insurance business attracting new and renewal fees.