The Types Of Franchise Ownership
Becoming a Franchise Owner offers plenty of benefits, from reduced risk and a solid network of support to being able to be your own boss whilst still benefiting from a big brand name. Furthermore there are an extensive range of options not only in as far as industries go, but the actual form of business set up.
Here we take a look at the various options that you have before you and explain the difference between them.
Single Unit Franchise
Single Unit Franchises are, by far the most popular form of franchise out there. They are the typical one unit, one location forms of franchises and require complete involvement from the franchisee.
PTC Sports, for example, provides you with an exclusive territory together with a school database to allow you to grow your business in that specific area. Alternatively there is ActionCoach. Each Action Business Coach has enough time to personally mentor ten business owners, so to reach just 1% of that target market, ActionCOACH needs a team of 1,000 business coaches in the UK!
Multi-Unit Franchise
Multi-Unit Franchises are where the franchisee has the opportunity to open and operate more than a single franchise location. Each of these units are generally sold at reduced rates and are generally cheaper the more units that are purchased. As compared to Single Unit Franchises operating a Multi-Unit Franchise requires less involvement within each specific franchise unit and may therefore be considered as somewhat of a far more managerial role.
It then goes without saying that such a setup is really only suited for those who have experience of managing people and, although not essential, ideally multiple business locations. For example, Tax Assist Accountants are looking for qualified and non-qualified accoutnants as this can be a managerial franchise. Using the proven business model franchisees are able to grow their business rapidly and expand if they wish to do so.
Area Developer Franchise

Area development franchises can be considered as relatively similar to the franchise set up that is seen with the Multi-Unit Franchise deal. The one difference between the two however is that this form of franchise set up generally involves a much larger amount of units which span across a more extensive geographical region.

At the outset of an Area Developer Franchise deal the franchisee is granted a specific number of units, however these two must also be opened within a set period, as defined by the Franchise Agreement.
Master Franchise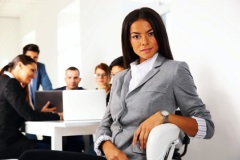 Master Franchises are purchasable by either an individual or by a corporation and they offer the opportunity to operate within a certain region. A Master Franchise offers the chance to resell franchises on with the ongoing support and initial training being undertaken by either the main franchisor company, the Master Franchisee, or a balanced combination between the two.

Just as Area Developer Franchises afford better buying rates and more purchasing power Master Franchises also offer preferential terms. As well as this it is also considered as the form of franchise that offers the most potential in terms of growth and profit. The benefits for the Franchisor is that the Master Franchisee works for the company, who is effectively dedicated to growing the business within a certain region.
Sherpa Kids have just launched the Master Franchise in the UK. They are the largest Global Childcare Management Franchise operating in the world! By purchasing the Master Franchise you will be provided with the franchise rights throughout England, Wales or Scotland! Alternatively there is the Unit License Opportunity also available.
Use our Search facility and discover the exciting franchise opportunities which are right for you!
Business Opportunities franchises you might be interested in..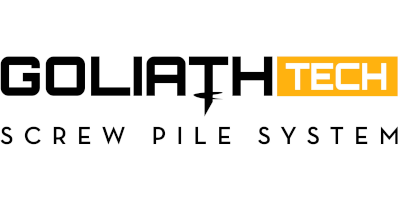 GoliathTech
Become a GoliathTech Screw Pile Specialist and run your own profitable Installation Management Franchise.