Can I remain employed whilst building my own business?
One of the most asked questions by professionals who are looking to start their own business is whether they can remain employed whilst setting up. The answer, ultimately is NO! However it can depend on the type of franchise that you choose.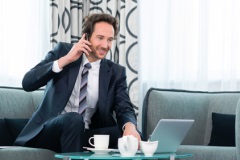 If you are looking for an Executive Franchise then most franchisors will require you to work on your business full time. They will require your full focus on setting up your business and following their franchise model in order for your business to be successful.
It should also be noted that most franchisors will provide you with a territory for your business. If you are unable to put in 100% into your business then your territory will be under peforming as you will not be able to reach out to all those that could generate your business.
You may also find that within the Franchise Agreement it may be stipulated by the franchisor that you must be working on your business full time in order to succeed.
The ERA Franchise, for example is a Cost Management Consultancy Business. Franchise owners are required to take training which runs over an initial five week period and equips new franchisees with all the necessary skills required to develop and run a successful business. With determination and commitment to their business franchisees can have a turnover between £50k - £500k PA, many from their home based office.
Alternatively there are franchises such as Tutor Doctor. Franchise owners manage a team of professional tutors. They benefit from the successful one-to-one tutoring model that provides an at-home service to students of all ages. This eliminates the need for high overhead costs associated with a traditional bricks and mortar businesses and the business can be initially managed on a part-time basis.
The stresses and strains
The stress of starting a business can be high although the benefit of a franchise is that you have the support of the franchisor. To remain within employment will only add further stress given that you will not be able to focus on your business and your employment at the same time.
You would also need to consider your personal investment. If you invest a substantial amount of money you would want to put 100% into your business to enable a good return on that investment.
Commitment and Dedication
There are various types of franchise that you can consider when looking for an executive franchise. As we have already mentioned above most franchisors are looking for individuals who are driven to succeed and require the upmost focus upon their business. It is important that you consider your financial position for at least the next twelve months.
The benefit of becoming a franchise owner rather than starting a business alone is that the franchisor is right behind you every step of the way. The franchisor will provide you with advice and support as well as assisting you with having your business up and running and generating an income as soon as possible.
Financial Restraints
It can be difficult to ensure that you are in a good financial position for the next twelve months when starting your business. If there are difficulties with finances when having to give up on employment you may wish to consider franchises for couples. Only a few franchisors may allow one of you to continue with employment until your business is fully established, this is something you would need to discuss with the franchisor.

There are various franchises for couples from Open House Estate Agents, the upcoming online Sales and Lettings Franchise to EaziLoyalty the home based Mobile Marketing System.
Read through our resource pages to find out more about joining a franchise or use our search facility to see what franchise may be right for you!
Business Opportunities franchises you might be interested in..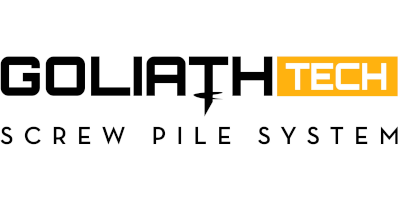 GoliathTech
Become a GoliathTech Screw Pile Specialist and run your own profitable Installation Management Franchise.