Executive Franchises In The Retail Business
The retail industry within the UK drives a large section of our economy, accounting for approximately 16% of economic output. Needless to say, such a massive industry features a large proportion of employment, with over 4 million employees.
For those who are looking to make use of their retail experiences there is an ever growing collection of franchise packages that feature healthy turnovers and promising futures. Equally however, for those coming from a profession or different background altogether, the range of small retail franchises presents something for practically everyone as most franchisors provide full training.
Considering a small retail franchise?

There are plenty of advantages of becoming a franchise owner in small retail. One of the best advantages is that you don't necessarily have the direct experience in that industry sector to succeed.

A franchisor will empower you with all the training and support you need to be successful and therefore if you want a complete career change then this is the oppotunity for you. There are of course, some franchises which will require industry experience, especially if it is one where qualifications are required in order to trade, but this represents the minority. Some franchisors even prefer that you do not have any industry experience.
As a franchise owner you could be looking forward to all these benefits and more:
Financially - You will reap the financial rewards for all your hard work instead of lining the pockets of others.
Financial freedom - the limits to which is only defined by your own dedication.
Personal freedom - you can spend the time that you should with your friends and family.
A proven business model and a brand name that is instantly recognisable - Most retail franchises provide a set area in which to operate, so you needn't worry about direct competition from the same brand.
Promising small retail franchises that are experiencing unparalleled success
Take a look at the following franchises opportunities that are particularly impressive and full of opportunity.
Personal Investment Required: £50,000
Overall Start-Up Cost: £110,000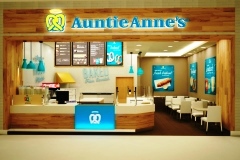 Auntie Anne's originated in North America and today is seeing ongoing success. The business has rapidly grown and now has more than 1,500 stores in 32 countries with 29 locations up and down the UK.
The speciality of the brand is Pretzels. With an Auntie Anne's Franchise you own and run your own Pastry Shop Business serving people their unique product.
This business gives you the opportunity to roll your sleeves up and produce a delicious artisan product which will bring the excitement of pretzel theatre to your trading environment. Alternatively you can employ staff to carry out the work for you why you manage the business.


Personal Investment Required: £45,000

Overall Start-Up Cost: £120,000

Signs Express is a national name that is known for high quality signage and printing services. Signs Express have built an enviable and stable reputation in the Business 2 Business arena; and it is this reputation that puts you in the perfect position as a franchise owner to succeed.

A number of franchise owners have invoiced over £5m since inception, with well established franchisees turning over £1m a year.
Signs Express have, over the years, found many of their franchise owners expand their business and some go on to buy their own premises as part of long term financial planning. If you are looking for an excellent business opportunity with regular repeat business, high value orders, a stable marketplace and established brand then a Signs Express Business could be the right franchise for you.
Personal Investment Required: £20,000
Overall Start-Up Cost: £60,000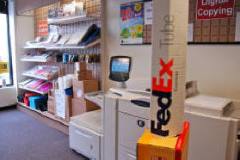 Mail Boxes Etc. are transforming the ways in which people use logistics, postal, print and copy services in innovative ways to help meet people's everyday needs. Mail Boxes Etc, one of the world's largest non-food retail franchises.
This business has over 1,500 stores in five continents including over 150 in the UK and Ireland. Their experience and expertise in bespoke packing and shipping is unrivalled.
This franchise opportunity gives you the chance to open and build a successful and profitable Print, Post and Delivery Business. You do not have to be specialised in any of the services because Mail Boxes Etc offer you full training and support to bring you up to speed in a short space of time.


Personal Investment Required: £15,000

Overall Start-Up Cost: £30,000

The Granite Transformations Business is not for the faint-hearted. It demands hard work, dedication, an eye for quality and a good team of people around you.

There's tremendous scope in this industry, so the possibilities are endless with this unique Kitchen Renovation Franchise.
Granite Transformations is a worldwide franchise; established over 25 years ago . Today they are providing franchisees with the opportunity to provide affordable yet beautiful granite kitchen workspaces. Franchisees specifically can benefit from an international brand, a unique product and a complete retail and workshop set up.
Franchise owners operate a combined retail and workshop business. They they convert sales in their own exclusive territories, measure and fabricate key fittings like worktops, then carry out the home installations themselves, usually in just one day.
Why not browse through our retail category or use our search facility to find the right franchise for you!
Retail franchises you might be interested in..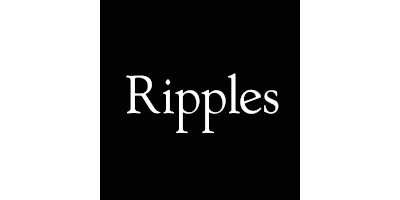 Ripples
Ripples is ideally suited to partner teams, with the shop management and administrative duties divided between them.