The World Of Business Coaching
The world of business coaching continues to expand. It seems that today the appetite for outside professional coaching services have never been more in demand. Whilst this means that there is certainly the demand for coaching services, as a potential franchise owner you need to assess what running such a business is actually like. In this article we outline some of the many advantages of owning a business coaching franchise.
The advantages of owning Business Coaching Franchises:
1. You will be operating in a growing market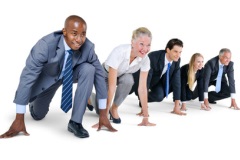 The need for professional business guidance is growing with more and more businesses realizing that very often the key to growth is solid advice. Also with the high levels of government funding available to support businesses there is never a better time to join this sector.
2. You do not necessarily require consulting experience
You will find that some franchisors do not require consulting experience but what you do need is motivation, initiative, commitment, a good business background and good people skills. Franchisors will often offer extensive training with their franchise packages.
3. Owning a franchise provides freedom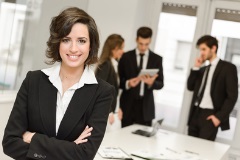 Owning a franchise provides freedom above and beyond being a mere employee. You are then truly in charge of your own future and free to grow your business as you see fit. This business industry has potential for franchise owners to earn at least a six figure income and access to further business opportunities
4. You benefit from owning your own business and still having support
Starting your own business from scratch can be an intimidating prospect full of potential potholes and financial constraints; in contrast a franchise ensures that throughout your journey you have a solid team behind you, as well as a well-known brand and already proven business model.
Is a Business Coaching Franchise for you?
If you have a genuine passion for learning and can follow a proven business system then maybethese particularly popular franchise opportunities may be right for you.

Initial investment amount: £41,000
Overall Start-Up Cost: £59,000
The ActionCoach franchise is the world's number one business coaching franchise and today continues its rapid growth within the UK.
ActionCoach Franchise Partners come from a range of industries from ex-beekeepers, military officers to previous business owners but one thing they all have in common is the love of learning and helping people succeed.
ActionCOACH currently has a team of over 100 business coaches in the UK - some have achieved turnovers in excess of £40K per month with 70% net operating profits! First class training with global, national and local support is provided and ActionCOACH will put you in touch with Franchise Partners who are at different levels of growth and success, to give you a transparent and balanced view of the business opportunity.

Initial investment amount: £12,000

Overall Start-Up Cost: £39,900
ERA is a network of specialist procurement advisors. Their franchisees have been expertly trained to enable organisations to save money and boost business performance through effective procurement, improved supplier management and smarter spending habits.
ERA support you and your business at every stage of development. Their award winning head office team are directly motivated to help you reach your growth objectives be that £50K or £500K per annum.
ERA's franchise partners have enjoyed an impressive 64% increase in sales over the past 5 years. If you are confident at communicating at senior management level and have a strong commercial awareness and a desire to succeed then this franchise could be ideal for you.


Initial investment amount: £8,500

Overall Start-Up Cost: £17,000
The LMI franchise opportunity is a business that would see you providing motivational coaching to empower businesses and people in achieving their full potential.
The critical difference with LMI-UK is that by using their unique multi-sensory LMI programmes and methodology they can and do get leaders, managers and individuals to think and behave in more effective and productive ways. They don't just tell people ABOUT leadership and management, as others do, an LMI-UK Franchise owner will actually help them BECOME the person they want/need to be, in business and in life.
This franchise opportunity can deliver a massively satisfying reward of helping others to grow and achieve. The other massively satisfying reward is that a successful franchise owner can earn whatever they wish. With the right attitude, focus and skills, plus recruiting Associates into your business, the growth of your income has no limits.

Initial investment amount: £12,000

Overall Start-Up Cost: £24,500
Rathbone Results is a franchise where you could build up to be an international company; you would be specifically coaching high level management and help businesses hone in on specific problem areas where improvements could be made.
If you are already very experienced at MD or Sales and Marketing Director level and are looking for a fresh challenge and better lifestyle, then what Rathbone Results are offering is a really attractive option.
There are many benefits to becoming part of this successful franchise, one benefit being that you will have opportunities to work with clients over the long term, with the commensurate recurring income.
Why not take a look at our Coaching Category or use the Search facility to find the ideal franchise for you!