How to franchise a business
The franchise industry has seen consistent growth and with more and more great business models being made available in a ready-made 'Business-in-a-box' format via franchising, indications are that franchising will continue to grow in popularity.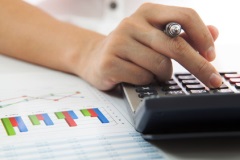 If you are one of the lucky people who has a great and successful business and are looking at options with respect to expansion, then franchising could well be the route for you.
Franchisee investors provide capital into your business, require less investment and reduced risks against a managed expansion, plus the franchisees have far more invested interest in the success of their business, operating under your umbrella, and pushing your brand forward. So, if you've conducted your research into methods of expansion, and want to explore how to franchise your business, then here is some information to help, step by step.
Step One: Is your business franchise friendly?
Franchising is used by practically every industry there is, however there are a select few businesses for which franchising may not be suitable, such as where:
A product/service is likely to have a short self-life,
Gross profit margins are too low for profits for both you and any franchisees,
There isn't potential for the successful geographical area to be replicated in many other areas,
Extensive training can't be provided for the successful operating of a franchised version of your business,
The business is failing or suffering financial turbulence.
Step Two: Establishing what your brand is
Do you have a brand? Do you even know? Franchising is all about people buying into your business and your brand. The major selling point of being a franchisee is the power of your instantly recognised brand by their potential customers. To this end you need to ensure that your brand is overtly positive, as well as legally protected from abuse.
Step Three: Working out how the franchised scheme actually works
Many who are new to the world of franchising misunderstand what it is and how it works. As a starting point you will be required to create a robust operations manual that sets out what your franchisee would do, how they would do it and what performance and quality levels they would have to follow.
You will also need to create and finely hone a training program. For further help in this area you can refer to a Franchise Consultant.
Step Four: Considering your support
One of the most important benefits for a franchisee is that choosing this business format provides them with a certain level of support, be this through training, marketing, admin or in some other area. You will then need to carefully consider your support package. You may wish to look toward your competitors and see how they support their franchisees.
Step Five: The Legalities
The agreement between you and your franchisee must be formalised by way of a legal document known as 'The Franchise Agreement'; this must, above all, be fair, robust and extensive. Generally they run for forty pages or so and you'll need the help of a legal professional to create one.
Step Six: Financing your franchise venture
You're utilising franchising to grow, and though setting up a franchise structure takes some initial investment, the investment that comes from franchisees investing in your opportunity means that you don't have the cost involved with conventional growth, such as people and premises investment.
As far as what level to set your franchise package fee, key aspects to consider are:
How much will it cost you and how much must you charge to cover costs and allow for expanding resources to support a franchise network?


What franchise price is acceptable to market?
Hopefully, this quick guide has given you a little more understanding of what is involved in franchising a business, who can help, and how you can get hold of these sources.
Good luck and we hope to see your brand succeeding in the franchise industry very soon.
Business Opportunities franchises you might be interested in..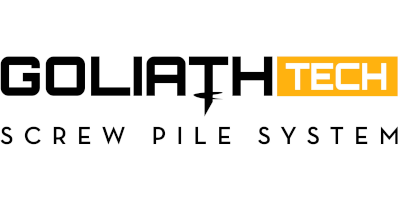 GoliathTech
Become a GoliathTech Screw Pile Specialist and run your own profitable Installation Management Franchise.