Construction Franchise
An exciting opportunity in a buzzing new sector.
Make a business decision that will break new ground!
Become the GoliathTech Screw Pile Specialist in your region, and your expertise will break new ground to business profitability. With little competition within the UK, GoliathTech provide you with the opportunity to manage your own Helical Piles Construction Franchise.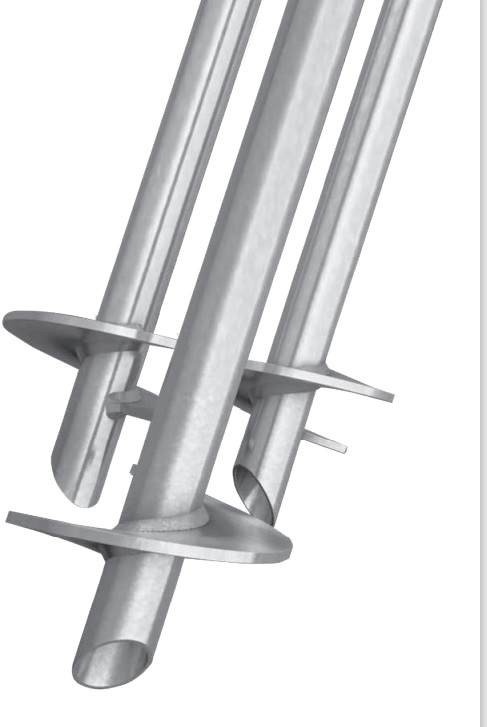 GoliathTech Screw Piles: Suited for Any Type of Installation. GoliathTech Franchisees
offer anchoring solutions capable of supporting the heaviest loads and perfectly suited to any type of soil or environmental stress. The screw piles are optimized to solidly support the structure of residential, commercial and agricultural projects.
Resembling a large screw, screw piles are installed deep into the ground, beneath the ground freezing level, to solidly support the structure of your project.
This is an advantageous alternative to form tubes and is less expensive than concrete foundations. Clients can opt for a simple and rapid installation, without excavating and causing no damage to landscape or structures.
The GoliathTech Construction Franchise Opportunity:
As a GoliathTech Screw Pile Specialist you will be responsible for the employment of employee(s) and engineer(s) to carry out the installation work while you focus upon obtaining contracts and building the business.
Specialists offer a foundation solutions for any type of installation such as:
Housing Foundations
Solar Panels
Underpinning
Decking
Balconies
Bridges
Swimming Pools
Cell Phone Towers
Wind Turbines

Could you become a GoliathTech Screw Pile Specialist?
GoliathTech Franchisees are carefully selected ambassadors of the GoliathTech brand, who share their commitment to engineering excellence, professionalism and the highest quality standards. They have access to leading-edge technology with a level of performance, strength and ease of installation that far exceeds outdated screw pile solutions available today.
As your business partner GoliathTech are fully committed to your success, and will make available a wealth of resources to help make your GoliathTech Construction Franchise a profitable venture.
Easy Start Up!
This business can be managed by one person. Complete training and certification can be carried out in two days. All you need to get started is a pick-up truck, a trailer, a mini excavator, the Goliath starter-kit and their training!

Support & Training:
When you join the GoliathTech Franchise they make a commitment to the success of your Helical Piles Installation Business.
They will provide you with all the technology, tools and expertise of the GoliathTech brand, as well as ongoing support. GoliathTech gives you training, sales and marketing support to help you grow your business using our product.
Franchisees additional support such as:
Certification program to become a GoliathTech installer
Ongoing sales and installation support
Engineering assistance
Marketing Support
Association with a quality, respected brand
National advertising program
Website branding opportunities
Find out more about becoming a GoliathTech Screw Pile Specialist and running your own Construction Franchise. Click below now!
Why

Choose Us

GoliathTech gives you training, sales and marketing support to help you grow your business using their products.

Becoming a GoliathTech franchisee allows you to offer unequalled quality of products, that are supported by multiple patents that meet and surpass building codes.

Complete training and certification in 2 days
Related

Franchise Categories
Related

Franchise Types