Franchise Discovery Days
See details of all forthcoming franchise discovery days giving you a chance to meet and explore the executive and management franchises that interest you.
WhiteCollarFranchise.co.uk provides a list of forthcoming franchise discovery days to help you effectively research executive and management franchises as part of a franchise research programme. Attend a Discovery Day to learn a great deal more about the business options that interest you.
Franchise Discovery Days require booking, so do ensure you use the booking form alongside the event details to make contact with the franchisor and book your place (franchisors may need to contact you for preliminary discussions before you can attend the event or an application form or questionnaire may need to be completed).
March 2020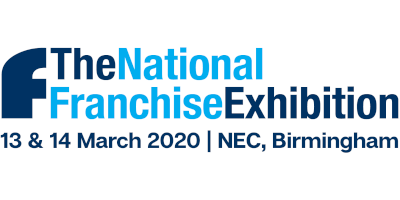 13th-14th March 2020
The NEC, Birmingham
The National Franchise Exhibition (NFE) March 2020 is a must-attend event for all of those looking to become their own boss. This event takes place at the impressive National Exhibition Centre (The NEC).'
April 2020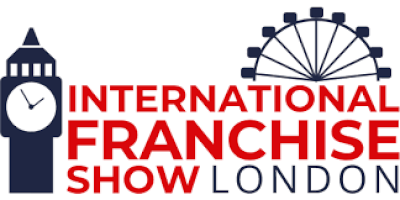 3rd-4th April 2020
ExCel, London
The International Franchise Show 2020 is coming! On 3rd and 4th April 2020, explore starting your own business through franchising and see hundreds of exhibitors showcasing leading UK and International franchise opportunities at The Internation Franchise Show, ExCel, London.
Forthcoming

Events
March 2020
Mon
Tue
Wed
Thu
Fri
Sat
Sun
1
2
3
4
5
6
7
8
9
10
11
12
13The National Franchise Exhibition 2020
13th-14th March 2020
The NEC, Birmingham

14
15
16
17
18
19
20
21
22
23
24
25
26
27
28
29
30
31
April 2020
Mon
Tue
Wed
Thu
Fri
Sat
Sun
1
2
3International Franchise Show 2020
3rd-4th April 2020
ExCel, London

4
5
6
7
8
9
10
11
12
13
14
15
16
17
18
19
20
21
22
23
24
25
26
27
28
29
30
May 2020
Mon
Tue
Wed
Thu
Fri
Sat
Sun
1
2
3
4
5
6
7
8
9
10
11
12
13
14
15
16
17
18
19
20
21
22
23
24
25
26
27
28
29
30
31
June 2020
Mon
Tue
Wed
Thu
Fri
Sat
Sun
1
2
3
4
5
6
7
8
9
10
11
12
13
14
15
16
17
18
19
20
21
22
23
24
25
26
27
28
29
30
July 2020
Mon
Tue
Wed
Thu
Fri
Sat
Sun
1
2
3
4
5
6
7
8
9
10
11
12
13
14
15
16
17
18
19
20
21
22
23
24
25
26
27
28
29
30
31
August 2020
Mon
Tue
Wed
Thu
Fri
Sat
Sun
1
2
3
4
5
6
7
8
9
10
11
12
13
14
15
16
17
18
19
20
21
22
23
24
25
26
27
28
29
30
31