Franchise Discovery Days
See details of all forthcoming franchise discovery days giving you a chance to meet and explore the executive and management franchises that interest you.
WhiteCollarFranchise.co.uk provides a list of forthcoming franchise discovery days to help you effectively research executive and management franchises as part of a franchise research programme. Attend a Discovery Day to learn a great deal more about the business options that interest you.
Franchise Discovery Days require booking, so do ensure you use the booking form alongside the event details to make contact with the franchisor and book your place (franchisors may need to contact you for preliminary discussions before you can attend the event or an application form or questionnaire may need to be completed).
September 2019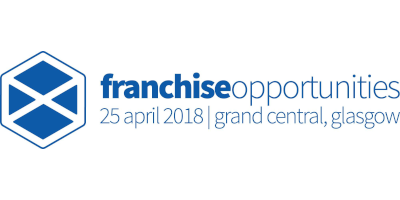 12th September 2019
Radisson Blu, Glasgow
Franchising is booming, with the British Franchise Association (bfa) predicting that the Scottish franchise sector will be worth £1billion by 2020. Find out how you could be part of this lucrative industry at Franchise Opportunities Scotland, where you can meet franchise brands actively looking to expand in Scotland and start your journey to becoming your own boss.
October 2019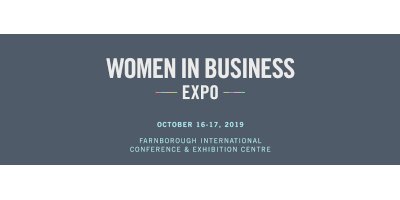 16th-17th October 2019
Farnborough International Conference and Exhibition Centre
Women in Business EXPO is the UK's first exhibition dedicated to supporting women in business. The two day event is free to attend and takes place at Farnborough International Conference and Exhibition Centre, Hampshire. Running from 16-17 October 2019, attendees will have access to a roster of top speakers and exhibitors from across the UK, who will share tips, knowledge and career opportunities.
Forthcoming

Events
September 2019
Mon
Tue
Wed
Thu
Fri
Sat
Sun
1
2
3
4
5
6
7
8
9
10
11
12Franchise Opportunities - Scotland
12th September 2019
Radisson Blu, Glasgow

13
14
15
16
17
18
19
20
21
22
23
24
25
26
27
28
29
30
October 2019
Mon
Tue
Wed
Thu
Fri
Sat
Sun
1
2
3
4
5
6
7
8
9
10
11
12
13
14
15
16Women in Business EXPO 2019
16th-17th October 2019
Farnborough International Conference and Exhibition Centre

17
18
19
20
21
22
23
24
25
26
27
28
29
30
31
November 2019
Mon
Tue
Wed
Thu
Fri
Sat
Sun
1
2
3
4
5
6
7
8
9
10
11
12
13
14
15
16
17
18
19
20
21
22
23
24
25
26
27
28
29
30
December 2019
Mon
Tue
Wed
Thu
Fri
Sat
Sun
1
2
3
4
5
6
7
8
9
10
11
12
13
14
15
16
17
18
19
20
21
22
23
24
25
26
27
28
29
30
31
January 2020
Mon
Tue
Wed
Thu
Fri
Sat
Sun
1
2
3
4
5
6
7
8
9
10
11
12
13
14
15
16
17
18
19
20
21
22
23
24
25
26
27
28
29
30
31
February 2020
Mon
Tue
Wed
Thu
Fri
Sat
Sun
1
2
3
4
5
6
7
8
9
10
11
12
13
14
15
16
17
18
19
20
21
22
23
24
25
26
27
28
29