The right time to start a homecare franchise business
Josh Farrer, Recruitment Manager of SureCare talks about why it is the right time to start a homecare business.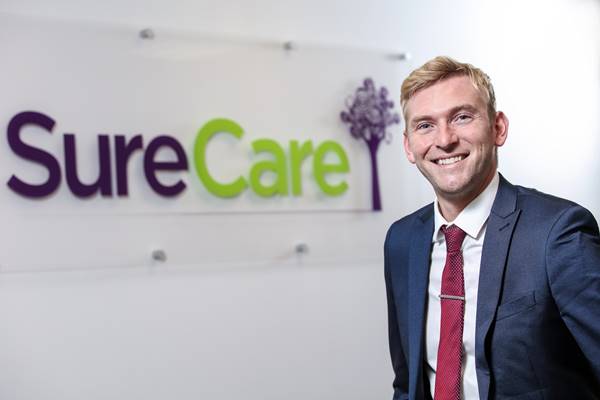 There are several key questions any entrepreneur must ask themselves when deciding to start their own business.
What's the business' purpose?
Where will it be? How will it operate?
And who will benefit from it?
These are all major aspects to consider during the initial planning stages.
But one important question is often overlooked, despite being a hugely important one: "why now?"
What is it about the current state of affairs that makes now the best time to pursue this new business idea? What makes this business relevant to today's society? Can this be an opportunity to tackle big issues within the industry or benefit from the market's current climate?
When it comes to the homecare sector, there are many reasons why now is a good time to establish a new business. Whether you're still deciding on whether to start your new business in this industry or you're already intent on joining the care sector, we've taken a look at why there's never been a better time for starting a homecare business.
An ageing population
While SureCare offers a wide range of home care services to people of all ages and abilities, the vast majority of those requiring our assistance tend to be older people. As we get older, it's only natural that even the fittest and most active amongst us will come to rely on a helping hand here and there.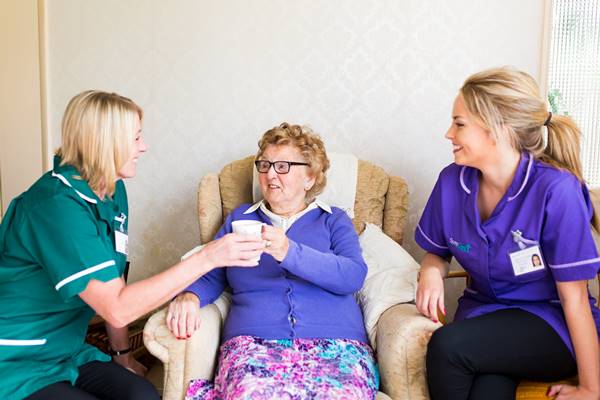 Increases in population and average life expectancy mean that more and more of us are living longer.
In fact, the Office for National Statistics predicts that by the year 2045, the total UK population will surpass 76 million people with around a quarter of all people expected to be over the age of 65.
As can be expected with a continually ageing population, this will lead to a rise in demand for care providers.
Present demand for homecare services is already proving to be significantly strong, effectively signalling the need for further expansion in the care industry today and in the near future.
With this leading to an apparent shortage of homecare providers, it's evident that there are widening gaps in the sector. Acting now will help the industry to cope with the inevitable soar in demand over the coming years, so that those people requiring vital services aren't left behind.
Financial support available
It's easy to be put off when faced with all the recent headlines about the care industry in a "crisis". While there is a present struggle with demand outweighing supply, this has pushed the government to recognise the need for additional support throughout the social care sector.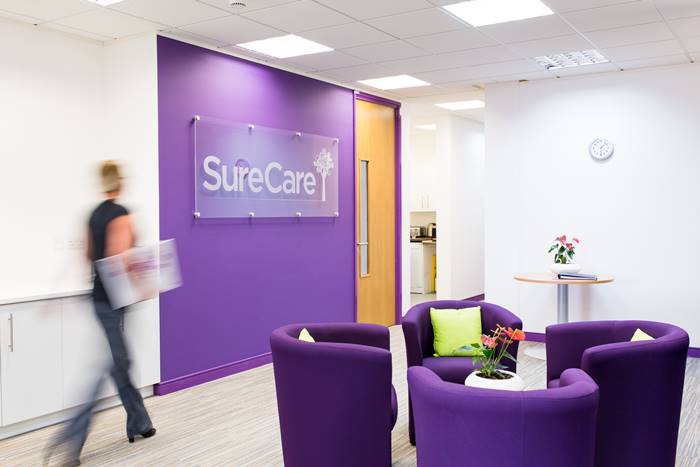 During the Chancellor's Spring Budget earlier this year, it was announced that an additional £2 billion of funding would be provided for care over the next three years.
This means that between now and 2019/20, local authorities across the country will receive financial boosts to support a variety of care services and providers.
It's intended that this funding will to go towards new and existing care providers in their ongoing business. The bulk of the £2 billion figure is also being released in the first year, meaning that the earlier you establish your new homecare business, the better you may benefit from any financial support you could receive.
Operating within the private sector also allows your homecare business to be recession-proof. No matter how well or badly the overall economy fares in the future, you're highly likely to find new and recurring business on a fairly regular basis.
Joining SureCare
With over two decades in the care industry, SureCare greatly understands the ins and outs of this sector as our specialty. We know the current climate of the homecare market presents a strong opportunity for entrepreneurs to increase care services across the country. With our excellent business development support, we want to help you in expanding this thriving industry further.
Working in homecare promises to be rewarding, in more ways than one. Not only will you benefit from continual progression within one of the UK's fastest growing markets, you'll also be fulfilled by the knowledge that your daily operations are making a positive difference in the lives of the people who need it most.
Find out how you can become a SureCare Franchisee and click below now!