Interview with Rebecca Dean and Andy Walmsley
Rebecca Dean (UK Franchise Manager) discusses Concept's building repair network with Andy Walmsley (Concept's Operations Director) and why it benefits both Concept's franchise partners and their customers.


RD: When did you decide to offer the repair service to franchisees?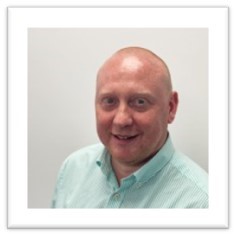 AW: As part of the Insurance Solutions Group, the building repair network has always been there as a resource that franchise partners could call upon if needed. However, in the past, the market for recruiting subcontractors was very different to what it is today. Historically, it was relatively easy to forge relationships with contractors and create your own panel that would be able to undertake insurance repair work for your customers. However, events such as Brexit and the Covid pandemic have reduced the number of available contractors and increased demand for their services. We noticed that more and more prospective franchise partners were raising concerns about being able to service the customers with a quality building repair solution; therefore, as part of the relaunch of the franchise offering in 2021 (as Concept Claims Solutions), we included the building repair service as part of the franchise operating model.
RD: What trades does the network cover?
AW: We cover all trades. The Insurance Solutions Group has been providing building repair services to insurers, brokers, MGA's, loss adjusters, high street retailers and haulage companies since 2008 and can boast a robust network of contractors throughout the UK. The vast majority of the work carried out is for your traditional trades such as plastering, decorating, building, plumbing, roofing etc. Still, we also have specialised contractors that can deal with anything from oil spills (environmental contamination) through to repairs on listed buildings.
RD: Are all the tradespeople subcontractors?
AW: No. We also employ quite a few of our own tradespeople, predominantly in the Northwest, although we have surface repair technicians in Scotland and some trades in the Midlands and South. We have found that a hybrid version of directly employed and subcontracted labour works well. Part of the directly employed field team includes drying technicians and cosmetic repair technicians, as well as surveyors and loss adjusters.
RD: Are the sub-contractors vetted?
AW: Absolutely! Once a contractor has been identified as suitable to join the network, they will be contacted for a phone interview and their interest in joining the panel of subcontractors ascertained. They are then asked to complete the web-based application and upload supporting evidence. A hardcopy application form is also available.
Contractors are provided with a schedule of rates based on trade and geographic location to which they must agree to work along with service level agreements. Each contractor must sign up to the ISG Sub-Contractor Agreement, which governs the relationship between ISG and the contractor and includes everything from onsite conduct and health and safety to payment terms and data protection.
RD: Are there any financial benefits to using Head Office contractors?
AW: Most definitely, the contractors are paid when the work is completed which significantly helps cash flow and enables franchise partners to manage a larger volume of work.
RD: Is the service expensive for franchisees to use?
AW: No, franchise partners can make a good margin on jobs when passing them to Head Office to have the repair work undertaken. However, the franchise partner must ensure that they have scoped the job accurately and included all of the required labour and materials to put the property back to a pre-loss condition. Franchise partners opting not to use the service can make better margins using their own contractors but there is additional work required. Using the Head Office repair service can save significant time for a franchise partner – Head Office will do everything from collecting the policy excess from the customer through to obtaining the satisfaction note once the works are complete. Typically, the Head Office repair service reduces the claims lifecycle (the time a claim takes to settle), providing the customer with a better experience and meaning the franchisee can be paid quicker.
To learn more about joining an award-winning franchise just click below
What

Our Franchisees Say

I would recommend to anyone who is looking to create a business in the insurance claims and restoration market to take a close look at the Concept franchise – It really worked for me!

I have been with Concept for over six years in which time I have seen my business grow into a substantial organization.Mark Usher South Mersey
Why

Choose Us

Concept are the only truly national insurance claims franchise network. This brings the benefits of trading under a well known and respected brand.

Concept provide full training and support so whatever your background and experience we will ensure that you are equipped with the knowledge and assistance you need to make your business a success.

Concept have many business development schemes including Broker Solutions, Agent Solutions and Remedial Solutions all of which give you the opportunity generate additional business for franchise.
Related

Franchise Categories
Related

Franchise Types