The Insight at the Heart of Concept's Training Model
At Concept Claim Solutions, training is so much more than teaching franchise partners "how to do things". They combine practical engagement techniques with a hands-on approach to learning.
Their training programme has been expertly developed by David Nelson, who has not only walked the talk for over ten years as a Concept franchise partner but is also an accredited training professional with a wealth of experience in personal development.
David is skilled at showing new franchise partners exactly what excellent looks like by sharing real-life experiences to help illustrate the decision-making process. The benefit of creating a problem-solving environment is that when something similar happens in the field, the new franchise partner (learner) can relate and feel confident to best manage the situation.
Meet David Nelson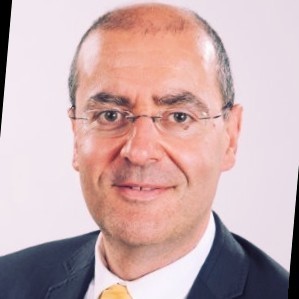 Before joining Concept, David enjoyed a very successful career providing training solutions, coaching and personal development to senior leaders and managers for various large organisations such as Cussons and Hovis.
Looking for a new challenge, David became a Concept franchise partner in February 2004. After quickly exceeding year one sales expectations and targets, David created an admin role.
Feeling assured the business model was recession resistant, he purchased a second territory at the start of the financial crisis in 2006. Then in 2007, he expanded to three territories, employing around 12 staff who all worked in a way that helped propel continued growth.
In June 2007, the city of Kingston upon Hull experienced flooding, causing damage to thousands of homes and commercial properties. On behalf of the network, David took the lead and responsibility for liaising with the insurance companies and project managing the repairs to the properties. The volume of claims in that year was equivalent to 10 years worth of work!
For over 18 years, David has played an integral role in training and mentoring new franchisees. This invaluable insight is at the heart of Concept's training methods.
Training and Development Programme
Whilst nothing beats the importance of a structured training program, Concept understand that it must be adapted to the individual to effectively redress any skill and knowledge gaps. Every learning method has its own merits; therefore, the best approach is a mixture of classroom and "on the job" training.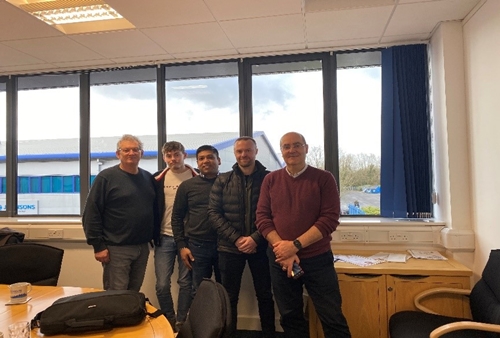 The first part of Concept's training is at the Head Office in Preston. Over the five days, David expertly takes new franchise partners through different training modules. Each module provides a comprehensive framework for measuring specific development areas and appeals to preferred learning styles to ensure everyone feels involved and engaged.

New Franchise Partner, Gary Dimond "I've attended numerous training events over my career to date and I genuinely can say the content, delivery and engagement was superb it really has provided me with a great overview of our services and given me confidence in the knowledge and support we have access to across Concept and the ISG Group".
Apply What You Have Learned With Confidence
Following the induction training, five days are spent in the field with an experienced franchise partner who is also a mentor for the first six months. Mentoring offers the opportunity to apply what they have learned in a simulated yet safe training environment. Practising on-the-job skills builds confidence and gives the new franchise partner the ability to transfer the knowledge to real-life work. Throughout the franchise term, subject matter experts are always available to provide practical help and answer questions.
Six Week Launch Establishment Action Programme
New franchise partners follow the LEAP programme for the first six weeks to build brand awareness and generate claims leads. The launch of a new business is very similar to taking off in an aeroplane. Imagine an aeroplane sitting at the edge of the runway, the plane is aerodynamically proven to fly. Still, to get from the runway to the sky, you must understand how to use the controls and put your foot on the gas to accelerate and fly.
The LEAP programme applies this training philosophy by showing new franchise partners what it takes to really "take off" as they strive to create the life and business they desire. Because once the new franchise partner is off the ground, they can only go up from there!
Find out more about the Concept Claim Solutions franchise opportunity by clicking below
What

Our Franchisees Say

I would recommend to anyone who is looking to create a business in the insurance claims and restoration market to take a close look at the Concept franchise – It really worked for me!

I have been with Concept for over six years in which time I have seen my business grow into a substantial organization.Mark Usher South Mersey
Why

Choose Us

Concept provide full training and support so whatever your background and experience we will ensure that you are equipped with the knowledge and assistance you need to make your business a success.

Concept have many business development schemes including Broker Solutions, Agent Solutions and Remedial Solutions all of which give you the opportunity generate additional business for franchise.

Concept are the only truly national insurance claims franchise network. This brings the benefits of trading under a well known and respected brand.
Related

Franchise Categories
Related

Franchise Types