How to Start Your Own HR Recruitment Agency Business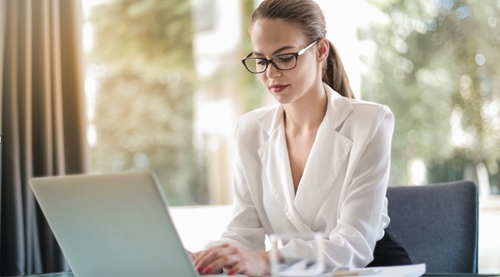 Becoming an HR Consultant can be a great way to make a living, as you get to work with different companies, provide them with strategic advice, and work on developing their HR structures.
If you're looking to start your own HR Recruitment Agency Business, there are a few key steps you'll need to take in order to get started. In this blog post, we'll cover the key steps you need to take to set up your own CNA HR Recruitment Agency Franchise Business.
Set up your own CNA HR Recruitment Agency Franchise Business.
Learn about the industry
It's crucial that you understand the industry. There are a few different ways to do this, but the best method is by spending time working in HR. You should look into the various qualifications or training courses to develop the right skills and education to succeed in this industry.
Ideally, you should work towards the role of an HR consultant, as this will give you all of the necessary skills and understanding of the role. This is going to be the foundation for your own business, so consider any specialisations you'd like to work towards.
Develop a Business Plan
Next, you're going to want to create a comprehensive business plan for your budding HR consulting business. Your business plan will outline in detail the nature of your business, how you intend to generate revenue, your branding and the long-term trajectory for the business. Your business plan should also include an analysis of the current HR consulting market and a summary of your competitors. This will help you understand the landscape you are entering and will help you make informed decisions about how to position your business.
Establish a Legal Structure
Before you officially launch your business, you'll need to establish a legal structure. You've got a few different options to consider here, such as registering your business as a limited liability company, a corporation or a partnership. The business structure you choose will most likely depend on the size of the business, the scope of services offered and how you'll finance the business. Make sure to research the different legal structures to determine which option is best for you and your business.
Get the Right Insurance
As with any business, you'll need to make sure you have the right insurance in place to protect you and your business. This could include general liability insurance, professional indemnity insurance, or other types of business insurance. You should also consider getting insurance that covers any potential risks related to HR consulting, such as wrongful termination or discrimination claims. Make sure to research the different types of insurance you may need and speak to an insurance broker to get the right coverage for your business.
Create a Website
In today's digital world, having an online presence is essential for any business. You'll need to create a website for your business so that potential clients can learn more about your services and contact you. Your website should include a brief introduction to your business, a list of services you offer, case studies of past clients, and pricing information. You should also consider setting up a blog where you can share your thoughts and insights on the HR consulting industry.
It's also going to be useful to develop an online presence on various social media platforms like Twitter and LinkedIn. By interacting with these platforms, you'll not only be growing your audience but you'll also be able to strengthen your brand and showcase your abilities as an industry expert. This can even help you develop your industry connections which will help you grow your business.
Build Your Team
Very few successful HR consulting businesses function as one-man bands, so you'll need to bring in other talent to create a team of competent HR professionals.
To do this, you'll need to bring in dedicated HR consultants to your business. Most HR consulting firms look for consultants with a variety of skills and experience in HR so that they can effectively handle the responsibilities of the job while also offering insight and guidance across all HR operations. So, to find the ideal consultants for your firm, make sure you're sourcing candidates from trusted networks. This might mean using your own industry connections to source talent or posting job advertisements on professional recruitment sites. In any case, make sure that you properly vet these candidates so you know they have the right skills and experience for the role.
When hiring employees, it's important to make sure they're qualified and dedicated to the field so your consulting business can have a strong team and serve clients effectively.
Network and Promote Yourself
Now that your business is set up, you'll need to start networking and promoting yourself. You should join local business associations and attend industry events to network with potential clients. There are plenty of HR events for you to attend, which gives you ample opportunity to make the right industry connections for your business.
As mentioned above, you should also use social media to promote your business and build relationships with other HR consultants. As well as online, don't forget more traditional methods such as posting advertisements in magazines or as standalone advertising materials such as brochures.
Secure Clients
Once you've established your business and started networking and promoting yourself, you'll need to start securing clients. You can start by reaching out to potential clients and offering a free consultation. You should also be prepared to negotiate fees and contracts with clients. Make sure to research the market rate for HR consulting services and create a pricing structure that is competitive but still allows you to make a profit.
Conclusion
Starting your own HR consulting business can be a great way to make a living. However, there is a lot of work involved in setting up the business and securing clients. By following the steps outlined in this blog post, you'll be well on your way to starting your own HR consulting business.
CNA International provide high-quality, customised HR recruitment services with 15 offices worldwide. They work locally and internationally with clients and place candidates identified through their candidate aspiration-based search in top-level positions across multiple sectors.
Click below to contact CNA International today for more information on setting up an HR recruitment business