The advantages of running a Recruitment Agency Franchise Business
Recruiting firms play an essential role in talent acquisition to ensure businesses have quick access to the most suitable candidates for optimal operations. The HR recruitment industry generates more than £40 billion annually, making it a highly lucrative sector. Running a franchise partnership with a respected global recruitment company is an excellent way to tap into this rapidly growing industry and reap significant rewards.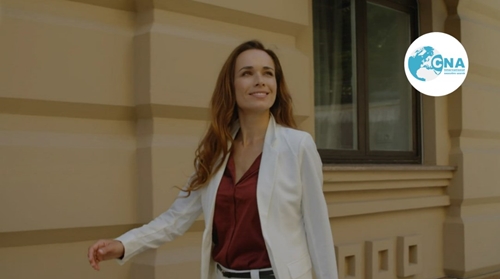 Top advantages of running a Recruitment Agency Franchise Business
Invaluable support from proven HR business recruitment experts
Setting up a successful your own business can seem like a daunting task. Fortunately, a franchisor's invaluable support, reputation, and stability can improve your likelihood of success. Franchisors offer effective support mechanisms ranging from back-office tools, financing facilities, IT support, and comprehensive recruitment training. These tools and support will help you build a national or global recruitment company.
Opportunity for flexible work arrangements
Research shows most workers are eager to capitalise on flexible work arrangements like remote work or working from home. Becoming a franchise partner offering executive search solutions is an excellent way to get more flexibility in your career. That is because you can work on your own time, choose your clients, and work from any location. The scheduling freedom from becoming a franchise partner can help improve your work-life balance as you can work where and when you choose.
A recession-proof industry
A significant benefit of franchising executive search solutions is that this business is relatively robust and recession-proof. Despite the increasing shift towards artificial intelligence and automation, human labour is still a significant need in the workplace. The gradually improving global economies will likely increase the demand for permanent and temporary placement opportunities across multiple sectors. As most companies don't have sufficient resources to manage their headhunting processes, executive search firms will be essential to supporting the staffing process. Furthermore, more businesses rely on executive recruitment firms when filling senior-level positions.
The brand integrity
Building a reputable brand in the executive search space takes a lot of time and effort in delivering high-quality results that benefit both clients and candidates. Partnering with a reputable brand as a franchisee can help you tap into the brand integrity and trustworthiness of the primary franchisor. If the recruitment business you want to invest in has a positive brand image from both candidate and client sides, you can expect the same trust and recognition once you set up your franchise. There is significant potential for massive growth if your target clients trust your headhunting services.
Access to comprehensive recruitment training
Unlike buying traditional businesses where you must invest in education, when you become a franchise recruitment partner, you receive access to comprehensive training from the start. Franchise executive search firms offer structured initial and ongoing training that is conveniently delivered to ensure maximum returns. Franchise owners learn how to use proven processes and systems from experts that have spent years perfecting their human capital executive search models.
Reduce the risk
An excellent way to minimise failure risk when setting up a business is by partnering with a reputable franchise. Franchises often have better success rates compared to running an independent business. Fine tuning HR recruitment strategies takes significant time, and new businesses can't afford to spend years waiting to make profits. Therefore, the ability to use proven talent acquisition and contractor recruitment strategies that a franchisor has polished to perfection is a significant benefit that franchise firms can use.
Get started immediately
Human resources and recruitment involve high-stakes investments where companies are placing massive amounts of money when evaluating which candidates to hire. New companies without a reliable track record can find it difficult to secure contracts, especially when firms are looking for executive search solutions to fill in leadership roles. You can quickly solve this issue by running a franchise HR recruitment firm. It allows you to get started immediately without having to spend time laboriously building your database of contacts or potential clients. A recruitment franchise makes getting your company started and going quicker and easier.
Unlimited potential in earnings
Unlike traditional salaried employment, where people earn a capped wage, the earnings from running a franchise human capital executive search firm are unlimited. The high earning potential is because you can decide the scale of your business, and you even have the option to run a global Franchise Recruitment Business targeting candidates and companies across the world. A franchise recruitment firm also allows you to decide how many employees to hire based on current needs. You can add senior-level managers or executives as your company grows or move towards niche recruitment targeting specific market sectors.
Access to marketing materials
Joining a recruitment franchise can help you access updated, relevant, and high-converting marketing materials that will give you a steady supply of clients and candidates. Excellent marketing materials will give your audience an idea of your organisation's value proposition, culture, and vision. The ability to communicate your value to clients in a clear, trustworthy, and engaging way is essential to positioning yourself as the go-to firm for anyone seeking executive search solutions.
Conclusion
Recruitment franchises are more viable and inclusive and offer people the right tools, training, and support to get started and succeed. Consider becoming a CNA International Franchise Partner today and capitalise on all the advantages of running a recruitment franchise shown above. CNA International provide high-quality, customised HR recruitment services with 15 offices worldwide. They work locally and internationally with clients and place candidates identified through our candidate aspiration-based search in top-level positions across multiple sectors.
Find out more about running a successful CNA Recruitment Agency Franchise Business.
Click below now!
Why

Choose Us

Choose your own sector with exclusivity

Benefit from the back-office support provided by the UK's largest independent recruitment company, Pertemps Network Group.

It's your business, stay small, work from your home office, or build a multi-office international management business.
Related

Franchise Categories
Related

Franchise Types