"I joined Auditel and had my first prospective client meeting 30 minutes later!"
Paul Harper shares his exploration journey in becoming a new Licenced Partner of the Auditel Business Community.
'Getting off to a flying start' is often spoken about as the dream way to start a new business, and in Paul Harper's case, it has very definitely been the case. Auditel are delighted to welcome Paul to the Auditel Business Consultancy Franchise Community this month as part of a fully-booked Induction Programme.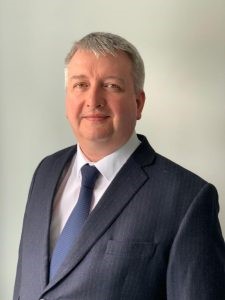 For people considering exploring the Auditel Franchise opportunity, having an idea of what to expect of the process and wanting to be sure that no stone is left unturned and that you've asked all the right questions is likely in your mind, so Paul has kindly provided his experience of exploring and joining Auditel, to share with you.
Auditel have a vastly-experienced Recruitment and Support team, and ensure that the exploration process you go through is complete, structured and aligns to your time frame. It is a two-way research process too, as we need for you to fully explored Auditel and spoken to an array of the leadership team and existing (franchisee) Partners as we look to make sure both parties are a good fit for each other. Paul has kindly outlined his own exploration process, which culminated in attending his first prospective client meeting within 30 minutes of joining!
Why I wished to start my own Consutlancy Franchise Business
I think my story is very similar to other Partners within Auditel – I've spent about 30 years in business, in both the SME and corporate sectors, making money for other people and having to play office politics and answer to others; I felt it was time to change this and achieve the work / life balance I wanted. I had started my own consultancy in 2017 (which led me to my last full-time job), so had some idea of starting a business.
The biggest challenge with starting a business from scratch is everything is on you to set up – all the marketing, website, social media, alongside doing as much networking and business development as possible. I looked at franchising for this very reason; there may be higher set-up costs than staring your own business, but you get a lot of support for the franchise fee, and this is what attracted me.
How I discovered Auditel and why it stood out
In around mid-March, having made the decision to look at franchising, I went online and looked at different franchise information websites to see what type of franchises were available. I wanted a "white collar" business which would benefit from my business experience. I came across Auditel quite early on, and the more I looked at alternative franchises the more Auditel became appealing.
It is a very well-established business with a large network of franchisees, a lot having been with them for many years, which gave me confidence this was not a "fly by night" operation!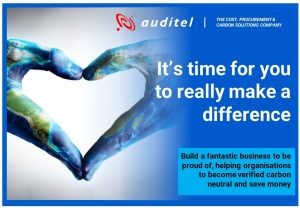 Auditel's portfolio was also appealing as I had just spent 3 years in Operations delivering efficiencies through procurement projects, and the carbon auditing element looked really interesting and something which is of great importance.
Overall, I felt that Auditel could give me the opportunity to work hard to earn a good income, but also allow me to be in control of my work / life balance – the best of both worlds.
How the Auditel exploration process began
I looked closer at Auditel's franchise information website and completed an enquiry form. I received an email and was quickly contacted by Nicola from the franchise team, who set me up with an exploratory call with (Head of Partner Recruitment) Nick Tubb.
I also had access to Auditel's Exploration Portal which provided me with a wealth of information and detail regarding Auditel's business model. There were also a wide range of interesting videos of existing Auditel franchise Partners providing real insight on what working with Auditel is actually like. I felt like I knew Auditel before I even began my detailed discussions!
Deciding Auditel was definitely worth exploring in more detail
I was feeling very motivated from a very early stage regarding Auditel; their franchising website and Exploration Portal were both excellent resources for really getting into the detail and understanding what the Auditel proposition is all about. I was attempting to maintain a level of scepticism as well, to make sure I was asking the right questions and getting a feel for any potential downsides (which I'm still looking for!).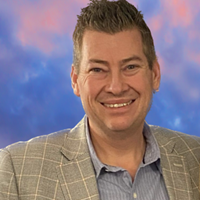 My initial meetings with Nick were very informative, with lots of information provided covering all aspects of Auditel's business model. Nick and I discussed the options available in terms of joining – Associate Partner and Full Partner Business models, and the commercial considerations to each, to allow me to make an informed decision.
We also looked at a business planning and forecasting spreadsheet and Nick explained the different types of client engagements for carbon and procurement with clients, and the differing income streams that result, albeit 'toning down' the expectations as there are many factors that influence the speed of growth initially. This enabled me to understand what to expect, allowing for a cautious first year, and what bank funding options were available also.
We agreed to move due diligence forward with calls with arranging to meet Chris Aston (Managing Director) followed by speaking to some existing Auditel (franchisee) Partners. Nick advised Chris would be able to provide the next layer of insight around marketing channels and various aspects of the client acquisition process. This would include showing me some of the tools, explain how materials are used in direct and indirect marketing, and see some examples of sample reports and proposals to help me get a better feel for what is involved in client engagement. This would be extremely helpful as understanding the resources, support and structure behind building my client base was a key area I needed to feel comfortable about. Nick's honest and open approach to our conversations was really refreshing; there was no "hard sell" to get me to join.
Going into more depth – meeting more people with Auditel

Having an opportunity at such an early stage of due diligence to talk to Chris was another positive sign for me. For the Managing Director of the company to be engaged and invested at such an early stage showed me a great culture and mindset. Chris was happy to spend over 90 minutes on a video meeting going through Auditel's business and marketing strategy, giving me real insight into the strategic direction of Auditel.
I then was introduced to and arranged conversations calls with three existing Auditel Partners, people who have previously been where I was now, all of whom were very positive about their experiences, despite having wide ranging backgrounds and lengths of time running their own Auditel businesses. The only words of warning were not to expect fantastic returns on day one, and that it requires hard work to succeed… both of which that were just facts of life to my mind! The need to be cautious, especially around the first year whilst the business is developing had been made clear from the outset which was good to hear.
Starting to feel the 'gut decision' that I wanted to go ahead
My journey so far had moved along at a good pace, as I had the time available and enthusiasm to move through the exploration steps, but having been such a positive experience I was quickly finding that I was thinking "when" rather than "if". I was having conversations with my wife throughout and her feedback was "you've been so enthusiastic about this from the start it's obvious you want to go ahead!" and I couldn't argue!
Latter-stage exploration and business planning and preparation
Once I had made the decision to move forward, things really shifted up a gear in terms of engagement and support from Nick and team. The next stage was to look properly at my business plan, for which there was a very comprehensive planning tool provided by Nick that we initially looked at in the initial stages. That it was a model that the bank was very comfortable as they had lots of existing Auditel Partners banking with them following a similar profile was also comforting. I was able to learn how Auditel Partners had different aspirations and objectives, and how varying approaches to running an Auditel business would impact on outcomes.
Nick also provided a checklist of what was needed, from setting up a limited company, to opening a business bank account and appointing an accountant. Whilst all of this I could do on my own, that Auditel could provide connections to third parties such as the bank contacts, an accountant or solicitor just makes the whole process so much simpler – following a proven business system is the whole point of a good franchise model after all!
Making the decision, and a big surprise!
I had earlier been provided with a copy of the Licence Agreement to review. Having been involved in contractual negotiations throughout my career I was bracing myself for some cumbersome 50-page document; so I was pleasantly surprised to receive a much shorter document! It's always nerve-wracking to sign something which commits you to a 5-year deal or longer, but I had confidence in the support I'll receive to make my business a success, reducing any concerns regarding financial and commercial risk.
On the day I was signing the agreement, unbeknownst to me, the previous day Auditel had received several strong prospective client enquiries through their website, and one of them had been set up for a 10am video meeting.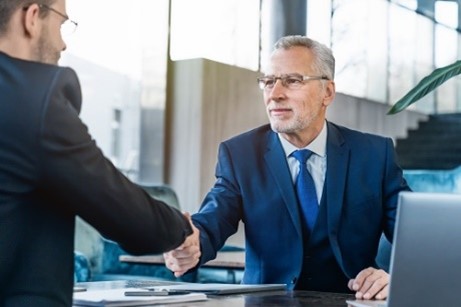 I had signed the Agreement about 9:15am and moments later Nick called to congratulate and welcome me and then ask if I'd like to join the prospect meeting,with the aim of it being my first client!
Nick had mentioned that this had happened occasionally with other Partners, albeit this couldn't ever be guaranteed, but I wasn't expecting it! I saw the opportunity and grabbed it – even though it would be well outside my comfort zone I was keen to get started.
Attending the prospective client meeting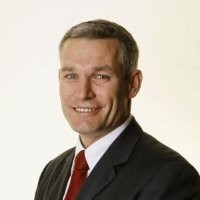 As I only had about 30 minutes' notice about the prospect meeting, I didn't have much time to get nervous! The meeting was led by Rob Allison, Carbon Director, who I hadn't yet met at this stage, so we had 5 minutes on a Teams call before the meeting started. I was purely an observer on the call, but had the opportunity to witness first-hand how Auditel approaches a new enquiry.
It was very clear that Rob is a subject matter expert in Auditel's carbon proposition, and has deep technical knowledge in all things carbon.
The prospect was equally impressed as they agreed to a second meeting to include their regional director and head of the sustainability steering board – a great result. I was extremely motivated after the call, and really impressed with what I had observed – it confirmed to me that I had made the right choice in joining Auditel as a franchise partner.
Getting ready for training to start
I am 2 weeks away from my first training session (at time of writing). In the time since signing the agreement I have been provided with pre-training collateral from Heather on the Support Team to work through, now have an Auditel email address, and have had a session with Fiona (Director of Network Support) to work through the start-up check list to make sure everything is on track. The support I've received to date has made this a virtually frictionless experience.
We have also had the second prospect meeting with the client, which went very well again, and we are now in the process of creating a proposal for the provision of a carbon audit; we have been told this is a competitive tender, but regardless of outcome I've had the opportunity to get a very early view of the Auditel way.
My advice and tips for others starting out on their own exploration process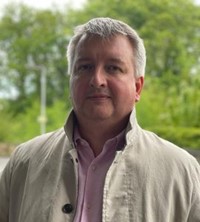 Unlike working for someone else where you can give notice and leave, with franchising in general you are making a significant commercial, financial and personal commitment with risks and penalties if you are not fully invested in its success, so you need to make sure you are making the right decision. Auditel is a hugely experienced franchisor and ensure a thorough due diligence process, but this may not be the case in all opportunities.
Before you start looking, make sure you have a very clear set of objectives in terms of what you want from a franchise, both financially and personally, otherwise you will be swamped by the sheer volume and variety of franchise opportunities available.
Maintain an open and sceptical eye when assessing any franchise opportunity, and make sure you are armed with the questions you want answered. This will be your business so make sure you can make a fully informed decision before committing.
Start exploring Auditel today and request further information by clicking the button below now!