Auditel Franchisees Huw Williams & David James
Cardiff based long-term friends Huw Williams and David James have over 30 years of experience in sales and business management and wanted to put their previous commercial skills to good effect in a business partnership of their own, so in August 2020, they undertook their Auditel induction training, and started their new business journey, in September.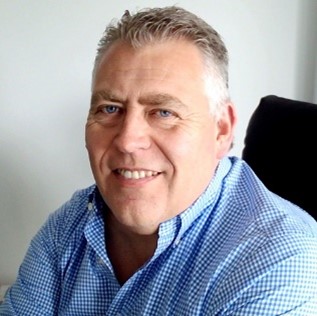 In late March 2021, we spoke with Huw and David about their experiences so far, and discovered how, despite the pandemic, they already had clients, completed successful projects and had quickly engaged with the wider Auditel franchisee 'family' to harness the strengths and expertise of the 100-strong consultancy network.
"Fantastic Training, Marketing Materials and Support"
Huw Williams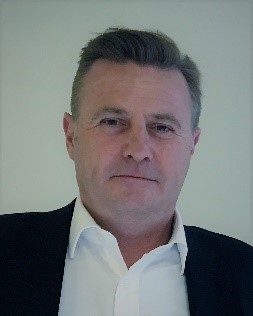 "The initial training gave us a really good insight into the Auditel business and franchising with some great tips and advice for us taking our first steps into self-employment." David explains, "Even before the training started we had undertaken a detailed marketing planning session with Chris Aston (Managing Director with over 20 years Marketing experience in this business sector).
Pre-training activities included evaluating our existing network and developing our prospect list. Then, after we had received the comprehensive sales training we felt enthused and empowered to continue at pace."
Huw adds "The extensive sales training, fantastic marketing materials, our thorough preparation, starting to network straightaway and our strong work ethic are some of the reasons we signed our first client early on. But it's not about us - being part of a big organisation with over 25 years' experience and having access to a vast network of experts really helped us secure initial introductions and meetings."
"First client within just four weeks of starting!"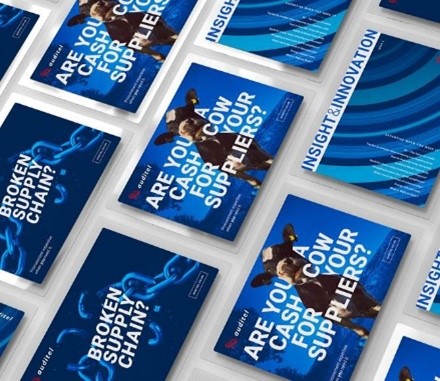 "The learning curve has been huge, but with most of it spent in a 'lockdown environment' we have really appreciated the time to learn all about Auditel and also being able to concentrate on networking and prospecting activity. Within 4 weeks we had signed our first client - a manufacturer producing paper items such Christmas decorations and wrapping paper." says David.
He adds "We are also working with a restaurant/take away business where we are looking into changing their energy supply with the introduction of solar panels to not only reduce their bills and help reduce carbon dioxide emissions, but also as a source of income for the owner when the energy is exported to the national grid. Also, one client we work with has had an extremely successful outcome where 100% landfill became 100% recycling and saved them 45% on their annual waste bill! This was a fantastic result for everyone involved."
Auditel's New 'Net Zero' – Carbon Strategy Group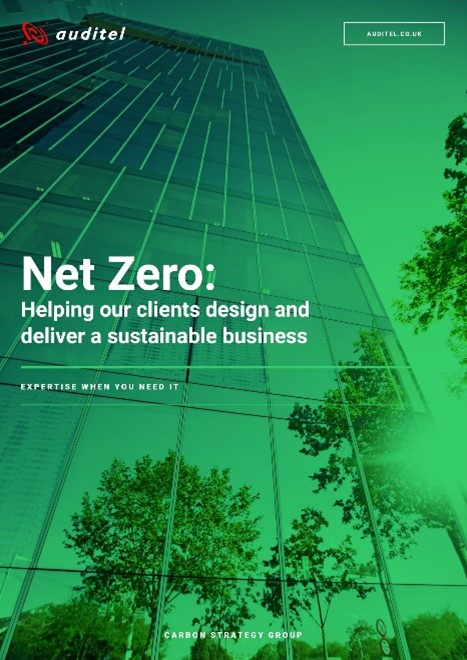 Recently, Auditel launched its Carbon Strategy Group, a brilliant Procurement and Sustainability Team who are able to offer expertise to help organisations plan and meet their Net Zero targets.
Auditel are already working with clients across a range of sectors and supporting the delivery of energy efficient, sustainable, low carbon models for their organisations.
Relative to discussing this service with clients, Huw says"Not one of our clients has had a negative response to Auditel's Net Zero Roadmap to help them plan and meet their Net Zero targets. We know that for many businesses this is a complex and daunting process, but our approach has been really well received when we explain in detail what is involved to achieve Government targets."
Auditel's Support Programme a Highlight
Starting a business is never easy but with a proven franchise, and in Auditel's case a head office team with over 200 years of franchise experience between them, the pathway to success is well trodden. The first 18 months is a big learning process and Auditel ensure that new franchisees are being guided carefully to ensure they are doing the right things at the right time, whilst getting bespoke support as their businesses can develop in slightly different directions such is the flexibility of the Auditel model to be able to play to your strengths.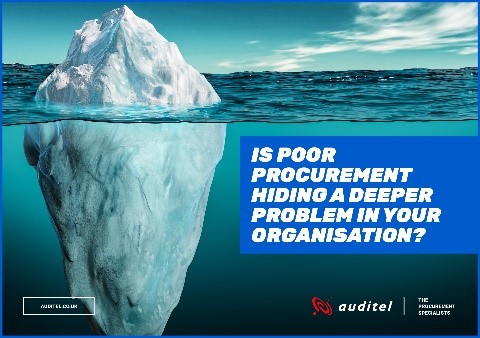 David explains "The Bi-weekly support calls from Auditel's Director of Network, Fiona Steels are definitely one of our highlights. As we work in a partnership we are never lonely, but Fiona 'keeps us on our toes', is extremely encouraging and puts us in touch with others in the network when we need specialist help or advice.
Huw adds "We have made sure that we have attended all of the local/regional meetings that are currently carried out online. This has not only been a great way to meet people but also to learn and share information and start the process of joint venturing to keep the pipeline going."
A Bright Future
The marketing plan is essential to growing a successful business and Huw and David are ensuring that their focus is firmly in this area at the outset of their business.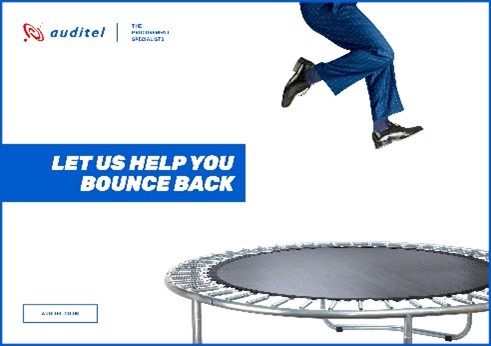 Huw advises "We have set ourselves a target of 10 clients in year one and aiming for 10 by September this year. When we engage with clients we are exploring all areas of expenditure as part of Auditel's 'Full Scope Business Review' model. This will usually involve us securing clients on a hybrid of monthly retainer fees as well as a partial 'share of saving' reward for delivering the results we would expect to achieve."
David adds"Our approach is that both Huw and I like to develop client relationships and focus on ongoing client management. We then leverage all the expertise in different cost categories and project areas within the talent pool across the Auditel network, so we work under a 'joint venture' process with the other franchisees. It's a really great network and we've got to know so many of the other Auditel franchise 'Affiliates' within a short space of time. We are really looking forward to the National Conference and Regional Meetings returning hopefully soon so that we can meet everyone directly in person!
The Right choice

Like all franchisees, the moment comes for making a 'leap of faith' in making the decision to go ahead and start the business. It's one of the most important decision you may ever make, and so careful research is required. Auditel provide a thorough evaluation process that involves meeting with key Directors and support staff, as well as discussions with a number of franchisees – all of which supports a two-way research process as it has to be the 'right choice' for both franchisee and franchisor, when appointing a new franchisee.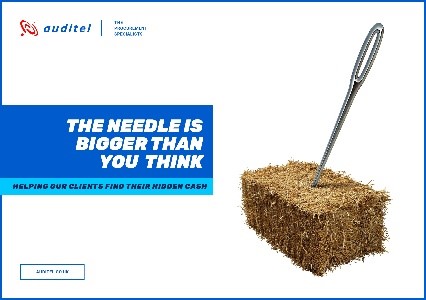 On their own experience Huw advises "It's hard work but really rewarding. It's everything we thought and more and this has been aided by the Auditel brand, wide range of marketing materials available and having access to a very strong network."
David adds "We looked carefully at the franchise marketplace and considered many franchises. We assessed our skillsets and had our own 'Wishlist' and once we started exploring Auditel we both got a very positive 'gut instinct'. As we continued our investigations we increasingly felt it was the right franchise for us and now here we are rattling through year one of our business."
"Auditel has a great network of franchisees who are supportive, encouraging and helpful, and the head office team are experienced, passionate and help keep us on track and focused on doing the right things at the right times. We would have no hesitation in encouraging people with good commercial backgrounds who are considering starting their own business to explore Auditel and see if it feels the 'right fit' for them, and to start their own exciting journey into self-employment." Huw concludes.
Can the self-employment future you desire be
achieved with Auditel?
Click below now to obtain more information!
What

Our Franchisees Say

"I've got a stable, profitable business with a great team behind me, and financially I am in a better position than I would be if I was still in full time employment." David Kendall

"If you have the drive and determination to succeed in banking, you will succeed with Auditel" Gordon Brearley

"I started my Auditel business with training in October 2022 and already by the end of the year I had secured my first client, with two more proposals out for imminent decisions and have another twelve prospective client meetings in the diary over January and February." Julie Adams
Why

Choose Us

High Quality Carbon Solutions

Have a better work/life balance where your business works for you

Leave behind the corporate world, politics, wasted time and commuting
Related

Franchise Categories
Related

Franchise Types