New Auditel Partner Julie off to a busy start
Leicestershire-based Julie Adams only joined the Auditel Business Community in Autumn 2022, but already is extremely busy in taking the actions to grow her business as part of her plan for long-term success with the Cost, Procurement and Carbon Solutions network. We spoke to Julie in early December 2022, just a couple of months into her new Auditel venture.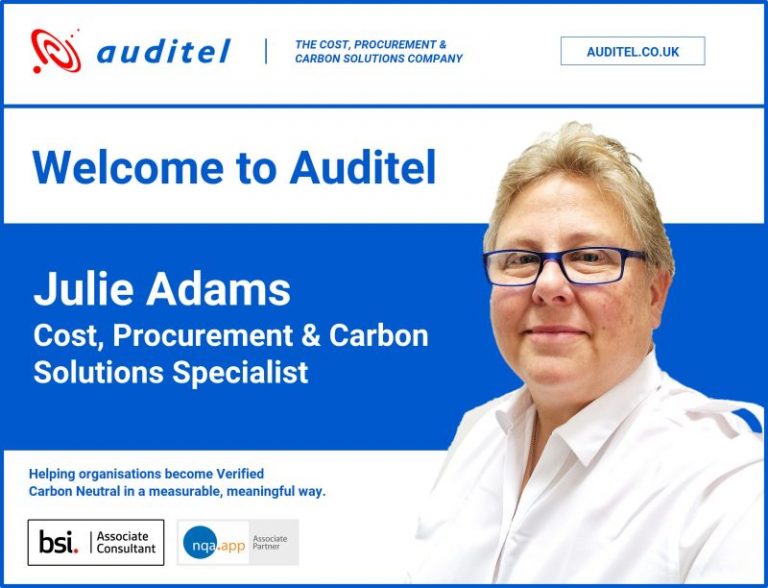 Before joining Auditel, Julie previously had experience working for large consultancy groups in a mix of Account Director and Operations Director roles, before changing focus into self-employment by buying a struggling business with her partner that they transformed into a highly successful venture that they sold last year.
Julie sought to use her existing skills and experience once again but maintain the flexibility and control of self-employment, and Auditel was the ideal fit.
Recognising the scale of the Auditel opportunity & resources
Julie explains "I had been aware of Auditel for some time, and when the opportunity arose to re-investigate I was excited to discover that the business had evolved considerably into offering carbon solutions alongside cost management and procurement. This made a lot of sense given Auditel's long-standing expertise in the energy sector and it's clear the opportunity around this is huge and will be for many years to come"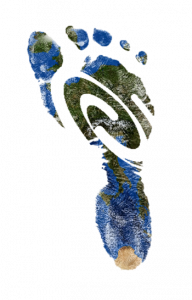 She adds "I could see that Auditel had a very unique position with their experience in cost management and procurement and the cross-over this has with carbon I discovered was extremely significant. This is because once any organisation is looking to reduce their carbon emissions or become carbon neutral, every supply chain decision going forwards also involves carbon emissions of products and services and not just quality, price, services levels etc. As I spoke to more people within the business it became clear what an exciting opportunity was available".
"I started talking with (Nick Tubb, Head of Partner Recruitment at Auditel) in early June having returned from travelling, and he supported me through the exploration process, introducing me to different members of the leadership and head office support team, and also to a variety of existing Auditel Partners.
I discovered that an Auditel business was hugely flexible and that different Partners ran their businesses in very different ways to suit their own objectives, and also reflecting their individual skillsets and experience too. I was struck by the depth of collaboration that exists within the network, and it was exciting to know that I would become part of that 100-strong community, and not be isolated or without support"
Applying a mix of direct and indirect marketing methods
The training course Julie attended began in September and with a mix of classroom and online activities was spread over four weeks initially, but with ongoing 'on the job' training for both client development and project work.
Julie advises "I enjoyed the training and was looking forward to getting started. I worked with the support team on my own personalised marketing plan which would embrace a mix of direct and indirect marketing methods. I was conscious that the first year of the business was going to be challenging as with all businesses, but recognising that the nature of this business means it takes time for clients and projects to develop, so I wanted to be proactive from the off."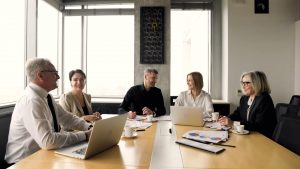 She continues "I joined my local business network Chamber and have already built some connections there. The carbon sector certainly does generate interest, and within weeks I had already expanded my reach into some other sector networks. I used LinkedIn also to build relationships, and this has yielded a couple of meetings already also. But it's amazing where 'prospects' can come from, I went to a Wedding in November, and came away with two potential client opportunities, one of which is set for a meeting in January!"
Whilst 'indirect marketing' methods, such as networking, events & exhibitions, strategic alliances and introducers of business are great for developing long-term client opportunities, it is important to undertake 'direct marketing' as well. New Auditel Partners are encouraged to develop a 'Prospect List' for which cross-media campaigns using posted content (selectively), email, social media and direct follow-up can 'open doors' quickly.
Established Auditel Partners may have substantial businesses from as little as half a dozen clients, and clients can last for many years so it's important to recognise that you do not need lots of clients. It is however the focus at the outset and the marketing plan activities support Auditel Partners in looking to generate roughly a handful of clients and as the business develops the focus of an Auditel Partner changes onto client management and project delivery, though this does vary according to the approach and 'role' of each individual, which can vary according to skillsets, interests and objectives.
Early breakthroughs from a variety of marketing activities
Julie reflects on her own early experiences of starting her direct marketing activities in late October/November, "I engaged one of Auditel's training telemarketing resources and already this has generated five appointments for me over December and January. I do need to spend time doing my research, as the more data I can provide my telemarketer, the more likeliness they have of being able to secure an appointment for me. It's really good to have this running in the background so that I can focus on everything else, especially as I am getting busy with meetings, and creating proposals now too, which will hopefully lead to signed clients and project work starting over the weeks ahead."
Julie continues "I was supported by Rob Allison (Auditel Director and Co-owner) on my first sales appointments, and they have all led to follow up meetings being scheduled so far. One prospective client we had three meetings with over a week at the end of November and this is being discussed by their board on 13th December."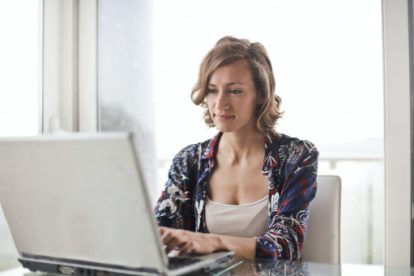 An Auditel Partner Business does not need to be a full-time business, indeed Auditel offers an Associate Partner model that is designed for those seeking to run a part-time consultancy business, or a part of a portfolio career, and even in the case of Full Partners you have control and flexibility in how you run your Auditel business.
Julie's own business commenced whilst still having some time requirement for completing some existing consultancy work. She says "Given I have also been juggling some external consultancy with respect to my previous business handover, I'm very pleased with progress so far. My pipeline is building week by week, and I know that some of these meetings will convert into clients."
She adds "I also have spoken with many Auditel Partners who tell me that they have new clients popping up from meetings held many months previously, as many businesses are looking to gather information as part of a plan to start managing their carbon from a certain future point, so I am understanding that I will have several prospects that may well go ahead, but not necessarily straight away too."
Follow the system, be proactive and determined
For people considering starting their own Auditel Business, the natural concern is around being able to get clients, so Julie's early experience shows that good application and 'following the system' will generate results. She shares her advice "Don't expect that clients will just magically appear, you have to put the effort in to engage, but I have had doors open for me now from a wide mix of my marketing activities, and I'm extremely confident that this will continue ongoing.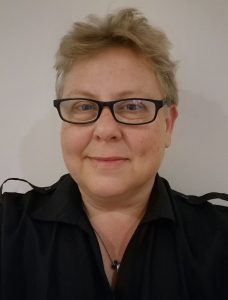 Julie concludes "I am getting some real traction with LinkedIn connections, and my local chamber has sent out an offer for separate carbon and cost management audits to their members which could yield appointments but also is something that can be shared onwards too. Furthermore, I have planned activities which in turn should yield more opportunities for me. I'm doing a business exhibition in February, and I know exhibitions have been very successful for some of my colleagues recently. I've been invited to present a webinar to the business members of a trade association in January!"
"I'm barely a couple of months into my business after training and I'm really busy, with good things happening, and I'm getting to know the network too which is really encouraging as I'm not alone. I get great support from Rob, Chris, Fiona and the head office team but I'm already drawing support from my fellow Auditel Partners – they are so welcoming and it's so refreshing too. Each person that joins Auditel is a new resource to the Auditel Business Community and everyone gives and everyone gains. I'm a firm believer in reciprocity and already I'm loving being part of the Auditel family".
….and the result of following the system and putting the effort in…
We are delighted to add that following Julie's first client proposal being submitted for board discussion on 13th December, the organisation was highly impressed and has agreed to go ahead and has become Julie's client with the project work commencing in the New Year! With several more prospective clients lined up for meetings and with other proposals already submitted, 2023 looks set to be a busy, and productive year for Julie in developing her Auditel business.
If you would like to build your own business making a positive difference to organisations and the planet by playing to your strengths as a Member of the Auditel Business Community then click below now!