Unlock your true potential with Auditel's Business
Consultancy Franchise
Auditel is an award-winning Business Consultancy Franchise. They now have over 25 years of development of their proven business system and they are constantly innovating to ensure that their clients and franchisees alike, the business is well set for the future too.
The Auditel Business Opportunity:
Auditel deliver procurement, supply-chain and strategic cost management consultancy solutions to organisations of wide-ranging industry sectors and sizes. Since 1994, over 3,000 UK clients have benefitted from Auditel franchised consultants unlocking wasted expenditure including: Education, Hospitality, Construction, Manufacturing, Healthcare, Retail, Charities and Professional Services.

With a huge potential market, a proven service and the backing of an award-winning franchise model, you can develop your own business as an Auditel franchised Consultant. You can make a real difference to UK organisations, and because you are part of the Auditel network, you will be fully trained and supported in building your own successful business where you work for yourself, but not by yourself.
With an array of great benefits, some of our franchisees have been running their Auditel Business for over 20 years, and never looked back.

Auditel's network of around 100 franchised consultants have experience across all areas of expenditure, from everyday costs such as Business Consumables, Communications, Utilities through to more specialised areas such as Compliance, Waste Management, finance, Managed Print Services, Logistics, Building and Maintenance Costs. In fact, there are well over 100 different cost areas that Auditel have experience in achieving cost savings for their clients in.
Auditel achieve great results for their clients

Auditel can achieve results beyond what businesses may achieve themselves, though in reality most businesses are simply 'too busy' or not focussing on managing costs in the first place, so Auditel can generate significant savings for any kind of organisation large or small.
Knowledge - Detailed procurement knowledge of what best value looks like and how to achieve it, whilst delivering innovation into a supply chain
Resource - Dedicated resource that adds considerable weight to a client's procurement team
Tools – Unique benchmarking and analytical tools that speed up the tendering process and make sense of complex data – allowing clients to make an informed decision
Expertise - Hand-picked procurement specialists negotiating on your behalf, who have long careers working in over 100 different expenditure areas
Buying Power - Access to serious buying power due to supplier relationships and unique pricing frameworks exclusive to Auditel

Multiple income streams and long-term clients
Auditel help you identify, target and win clients with a comprehensive marketing and client acquisition programme that includes multiple methods of direct and indirect routes to developing your client base.
By carefully targeting your clients, it's possible to build a six-figure income business from around 6-12 clients and where clients are retained for many years. We have had some clients for over 20 years!
Auditel is highly flexible and can work with organisations in a manner that works for clients and yourself. Fee-earning arrangements include day-rate, share of savings, retainer, fixed fees or in some cases through supplier commissions – though Auditel remains independent of supplier and works in the client's best interests.
With an Auditel franchise you can
Have a business based from home, but scalable to suit your objectives
Develop an income stream that put you in the top 1% of UK earners
Leave behind the corporate world, politics, wasted time and commuting
Have a better work/life balance where your business works for you
Make a real difference to UK businesses and gain pride and recognition for your results

Could you become an Auditel Business Owner?

Auditel can suit people from all industry sectors and areas of expertise. You do not need to be an accountant! Auditel offers a broad array of 'pathways' to suit your skills, experience and business objectives.
This means that if you enjoy client management and business development you can focus your Auditel business on these areas and utilise the expertise within the Auditel network of franchised consultants who can deliver the project management aspects.
Equally, if you have experience and knowledge in certain areas, you can develop this expertise with Auditel and over time, undertake projects for other Auditel affiliates alongside your own client activities.
So, you can play to your strengths in Auditel and they will ensure you are thoroughly trained and supported ongoing in all aspects of the business.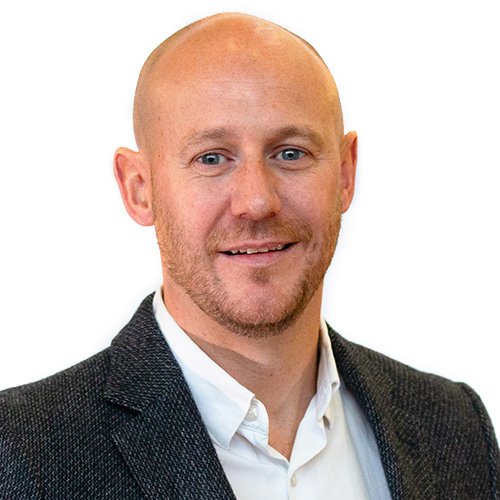 "I've got a stable, profitable business with a great team behind me, and financially I am in a better position than I would be if I was still in full time employment.
I was fortunate and very grateful to be able to build our dream home for my family last year.
I wouldn't have been able to start my property journey without the income from Auditel and I wouldn't have been able to build the house if I didn't have the time – so the flexibility of the franchise has played a pivotal role." David Kendall
Explore starting your new business with Auditel
Franchise Investment: £39,950 + VAT (Full training and support for 2 people).
Funding of up to 70% of your combined Franchise Fee and working capital is available from major franchise banks including HSBC, Lloyds and NatWest.
If you would like a professional, b2b opportunity and to build a business that works for you, not someone else, Auditel would like to invite you to enquire so they can provide you with their FREE Prospectus and provide you with access to the Auditel 'Franchise Candidate Portal' through which you can see several franchisee short videos and explore Auditel further.
Find out more about the Auditel Business Opportunity and joining their Business Consultancy Franchise.
Click below now!