Signs Express Business
Sign and Print Management Franchise
Are you ready for a change?
Nothing beats the feeling of running your own business. But it's also good to know there's support and guidance available when you need it. As a Signs Express Business owner you will enjoy both. Whether you are looking to start a new business, buy a business or re-brand a sign company to become Signs Express, there are many available areas across the UK & Ireland.
The Signs Express Business Opportunity:
The Signs Express Business is a successful and lucrative Sign and Print Management Franchise. The business has been established for over 25 years and has more than 65 franchised businesses in the UK and Ireland.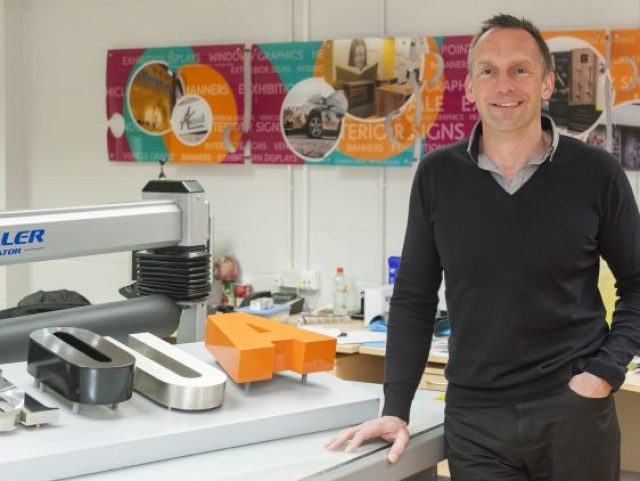 Signs Express are now looking for motivated individuals to take advantage of this thriving and lucrative B2B sector.
With expert support, training and advice in all areas of business operations as well as the industry know-how, you do not need sign industry experience to become a Signs Express franchisee.
As the UK's largest sign company, Signs Express has been recognised for many industry awards and are finalists for the Bfa Franchisor of the year awards 2017.
Having previously won the bfa franchisee of the year award in 2015, Signs Express continues to be at the forefront of franchising.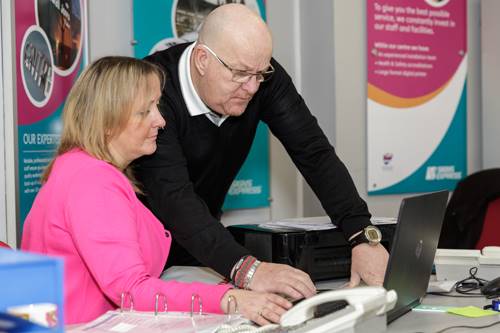 With a tried and tested business model, franchisees have the opportunity for high rewards, with the average centre turnover £300,000 pa and some of the centres achieving more than £1m.
In fact, a recent survey by the British Signs & Graphics Association revealed that a Signs Express franchise achieves, on average, a 47% higher turnover than the sign industry standard!
Franchisee Incentives
High earning potential
Lucrative B2B sector
100% British company
An award-winning ethical Sign and Print Management Franchise
Buying power as the UK's largest sign company
Your share of 1000's of sales enquiries generated on your behalf
Proven business model
No sign making experience required
Most searched for sign brand on Google
Training & ongoing support
Training & Support
Signs Express offer all franchisees comprehensive training and will work with you to find the right premises and staff to ensure that you will have the skills and confidence to become the boss.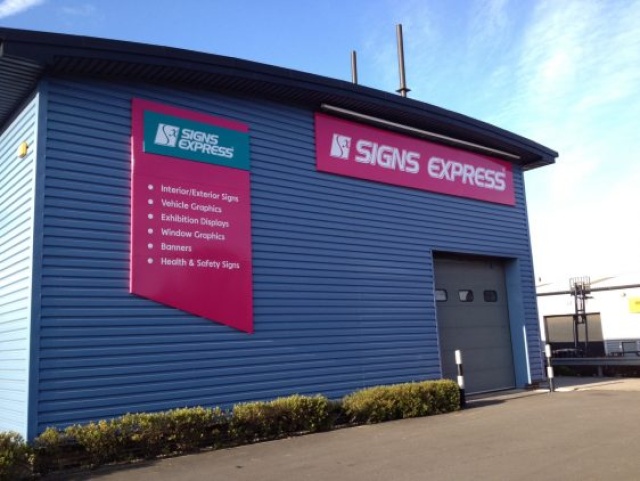 The dedicated franchise support centre based in Norwich has 20 highly experienced personnel.
The personnel have all the necessary skill-sets in each department to support you in all areas of your business, including:
Business Development
Operations & HR
Sales & Marketing
Technical Support
Finance & Accounts
National Sales
Franchise Opportunities
Prime locations are currently available throughout the UK, with territories boasting a minimum of 10,000 businesses – perfect for establishing and growing a new centre. There are also some fantastic resale opportunities to buy an established business and diverse customer base, with a skilled team already in place.
Franchisees operate from light industrial premises with experienced sign makers carrying out the work and trade within a territory area which has access to thousands of businesses who all need signage of some kind.
Rewards and Investments
Typical investment cost for new locations:
£40K – 45K = Liquid Capital
£60K - £60K = Bank Loan
£100K - £120K = Total investment required
To make matters even better, Signs Express are not only re-investing the franchise fee of £20k (included in the above figures), they are also investing a further £10k in to all new centres. This will enable you to reach profitability even faster.
With a tried and tested business model, franchisees have the opportunity for high rewards, with the average centre turnover more than £350,000 pa and some of the centres achieving more than £1m.
Testimonials:
"Starting in business from scratch really gave us a sense of achievement. When we started looking there wasn't much scope for buying an already established franchise so we were lucky that our local area was still available. It was ideal and fitted well with our requirements." – Nick Baxter-Sibley, Franchisee, Exeter.
"Financial security is the main reward along with the freedom of being my own boss and the pleasure of seeing my business grow." – Nick Dawes, Franchisee, Ipswich.
"We've doubled our turnover from £240k to £500k and we're still seeing steady growth." – Malcolm Lant, Franchisee, Gateshead.
This is a franchise with a big difference. Are you ready to make a life changing move with excellent income, prospects and lifestyle?
Find out more about the Signs Express Business, the largest Sign and Print Management Franchise. Click below now!