FocalPoint Are Excited To Introduce Their Incoming FocalPoint Coach... Melvin Wong of Illinois!
9th February 2023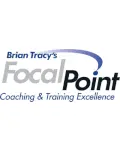 Who is Melvin Wong?
Melvin is an expert in consulting, management, operations, business development, leadership, and technology.
As Senior Program Manager at Health Care Service Corporation, Melvin was involved in change management, process optimization, and solution delivery.
Why did Melvin make a career change?
Melvin made a career change because he wanted the freedom and opportunity to fully utilize his skillset, knowledge, experience, and abilities to their fullest and not be held back by people genuinely needing guidance in refining their businesses.
Why will Melvin make a great business coach?
Melvin will make a great coach because he has a positive outlook and a good attitude. He believes business coaching is about being patient, flexible, focused on the client's success, and persistent in keeping the client accountable.
In his own words, here's what Melvin said about why he chose to join FocalPoint.
"FocalPoint has a proven successful model supported by a flexible applicable framework, extensive knowledge base of resources and business solutions, and advanced technology systems."
A graduate of the University of San Francisco, California, Melvin is an Asian-American who has never been to Asia.
The Benefits of Choosing FocalPoint Business and Executive Coaching
As a FocalPoint Coach, only three activities need to occur to have a successful coaching business; Marketing, Selling, Coaching; and FocalPoint helps coaches be successful at all three.
Marketing: Done-For-You marketing programs that use online and offline marketing strategies to deliver qualified prospects to our coaches' calendars.
Selling: A proven step-by-step selling system takes all the anxiety out of the sales process and allows our coaches to have relationship-building conversations with prospects who open up about their goals and aspirations.
Coaching: First-class coaching curriculum developed by world-renowned business leader Brian Tracy. This coaching material gave business owners and executives' clarity, direction, and results.
If you're working with a person who loves business and working with other business owners and business executives to achieve goals, then mention FocalPoint, and let's chat.
Find out more about franchise opportunites with FocalPoint Coaching UK by clicking below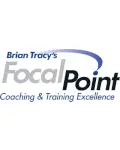 FocalPoint Are Excited To Introduce Their Incoming Coach... Allen Smith Of Alabama!
2nd February 2023
Allen is taking advantage of the FocalPoint absentee model by becoming a franchisee while keeping his job.
Why

Choose Us

FocalPoint have 5,000,000 people coached, trained and developed since 1985

FocalPoint have a complete system to underpin your business regardless of where you take it

FocalPoint is built on a fundamental understanding of the psychology of success, unchanged in 35 years – it is built for long-term success. it is not a flash-in-the-pan fad.
Related

Franchise Categories
Related

Franchise Types