There's light at the end of the tunnel, so is it time to make a change?
If the last year has taught us anything, it's probably how important it is to be able to do things we love and enjoy. From life's simple pleasures (a hug with a friend) to doing a job that you love, and which brings with it a sense of fulfilment and joy.
Of course, many of us feel extremely blessed that we still have a job after such turbulent times, but even then, I suspect there's been more than a few moments during the last 12 months when you've paused to reflect on life, and what really matters.
A CHANGE OF CAREER
For many of us, the challenges of the last 12 months have given much pause for thought. And as we start to pick up the pieces of life, you may have been exploring alternative careers such as a tutoring business or educational franchise. After all, running your own tutoring business offers a chance to take that spark started by getting involved in home-schooling or volunteering in your local community and those ideas of making a difference, inspiring bright minds, and being able to really help those that are struggling. A change of career also represents a valuable opportunity to win back some home / work balance and be your own boss.

IT'S ALL IN THE TIMING
If you're serious about a change of career, it begs the question, when is the right time? So, what are is the timeline to get started.
Step 1. Do your research. Obviously, we'd love you to choose a MagiKats franchise, but we appreciate our method isn't for everyone. We've got plenty of resources for you to use to help you decide whether our educational franchise is right for you, but you should also research other options.
It's important that the educational franchise or tutoring business you choose suits you and is aligned with your teaching beliefs and lifestyle. Work out what you want to get out of your new career, how much you're willing to put into it (time, money, etc.) and what sort of role you want for yourself.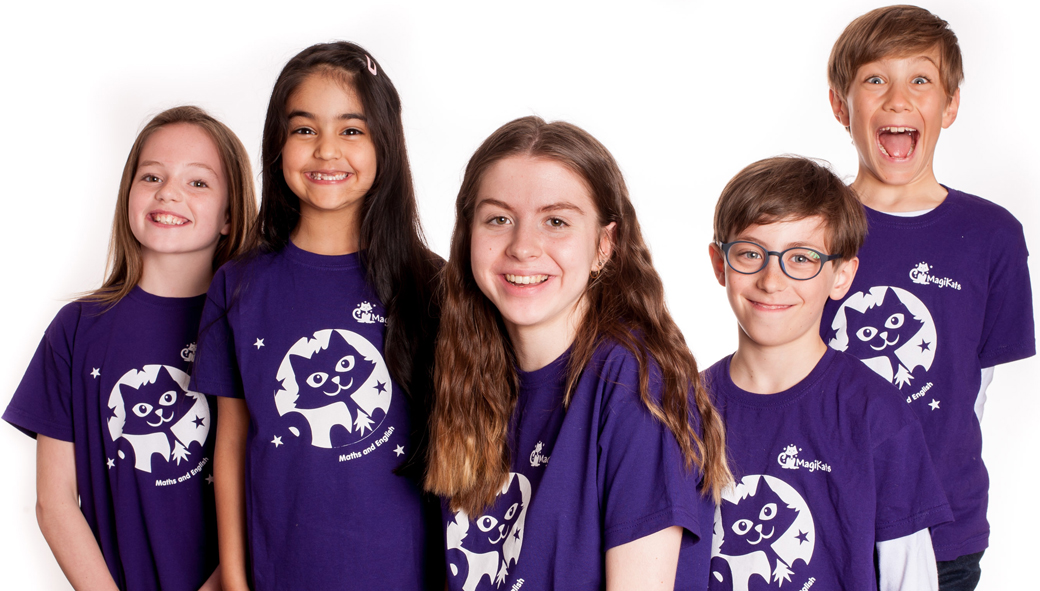 As this is a life changing decision you're about to make, we recommend you give yourself plenty of time to do your research and suggest you dedicate at least a couple of months for this.
At MagiKats, we recommend you email or call us fairly early on to find out a bit more, then submit our Expression of Interest form to tell us a bit more about you. Then we'll send you a more detailed breakdown of the business opportunity and a video explaining in much more detail how our workshops work. MagiKats run Information Days and it's really important to come to one of these before you make any decision. If you're interested, we currently run these online and you can contact us for details of the next one.
Step 2. Business plan and applications. Whatever business you decide on, you'll need a business plan, and these take a little time and research to develop. At MagiKats we take you through creating a business plan, step by step. However, if you're doing it on your own, you'll need to consider:
The type of services you offer and how you will deliver them
The competition in your area and the market demand for your business
The finances – your projected income, your income requirements, and any capital expenditure
Marketing strategy and practical considerations – venue, getting a phone number, business bank account, business registration, etc.
Working with us, this normally takes at least a month.

Step 3. planning and preparation. We can't speak for other franchises, but we provide important training for our franchisees which takes place through a mix of remote and face to face training. The initial phases take place online, just as you are going to start promoting your workshops. It typically takes about 4-6 weeks to get the first enquiries ready to sign up.
Our face to face training takes place at our HQ, just before your planned launch date.
The above timetable isn't set in stone of course. It can all be done much more quickly if you have the time to commit. Whatever time frame you follow, we like to make sure you do all the relevant research and the leg work necessary to be in a really strong position when you're ready to launch.
A NEW ERA
We're all looking forward to getting back to normal. But we all also know that life isn't going to be the same for a long time, if ever. Things have evolved, moved on, irrevocably altered. That's not necessarily always a bad thing but it does present a good opportunity to reassess your life and create a lifestyle that works better for you. If 2021 is going to be a year of change and a new teaching career, now is the time to start taking those first little steps.
Find out more about the MagiKats Franchise opportunity and starting up your own tutoring business.
Click below now!
What

Our Franchisees Say

I love MagiKats as it gives me lot of flexibility to design specific programmes for varying types of students, their capabilities and requirements.Shruti Pednekar, MagiKats Franchisee

Being a MagiKats franchisee has completely changed my life - for the better! I now have plenty of time for my family and friends, whereas before I used to be rushing from home to work. Life is 100% more enjoyable nowadays!Stefanie Kosky, MagiKats Franchisee

As an ex-teacher, I find the MagiKats work comprehensive, written to a good standard and accessible to the students.Julie Sleightholme, MagiKats Franchisee
Why

Choose Us

Gain great satisfaction from making a visible difference to the children in your community, by helping them achieve their potential and grow in confidence.

Enjoy a great work life balance.

Enjoy the safety and reassurance of having well organised business materials, advice and training behind you, as well as the support of people who care about your success.
Related

Franchise Categories
Related

Franchise Types