Welcome to our latest Franchise Partner at DNS Nottingham
We are delighted to welcome Reza to the ever-growing DNS Accountants Franchise and look forward to working with him as he builds a business that goes from strength to strength.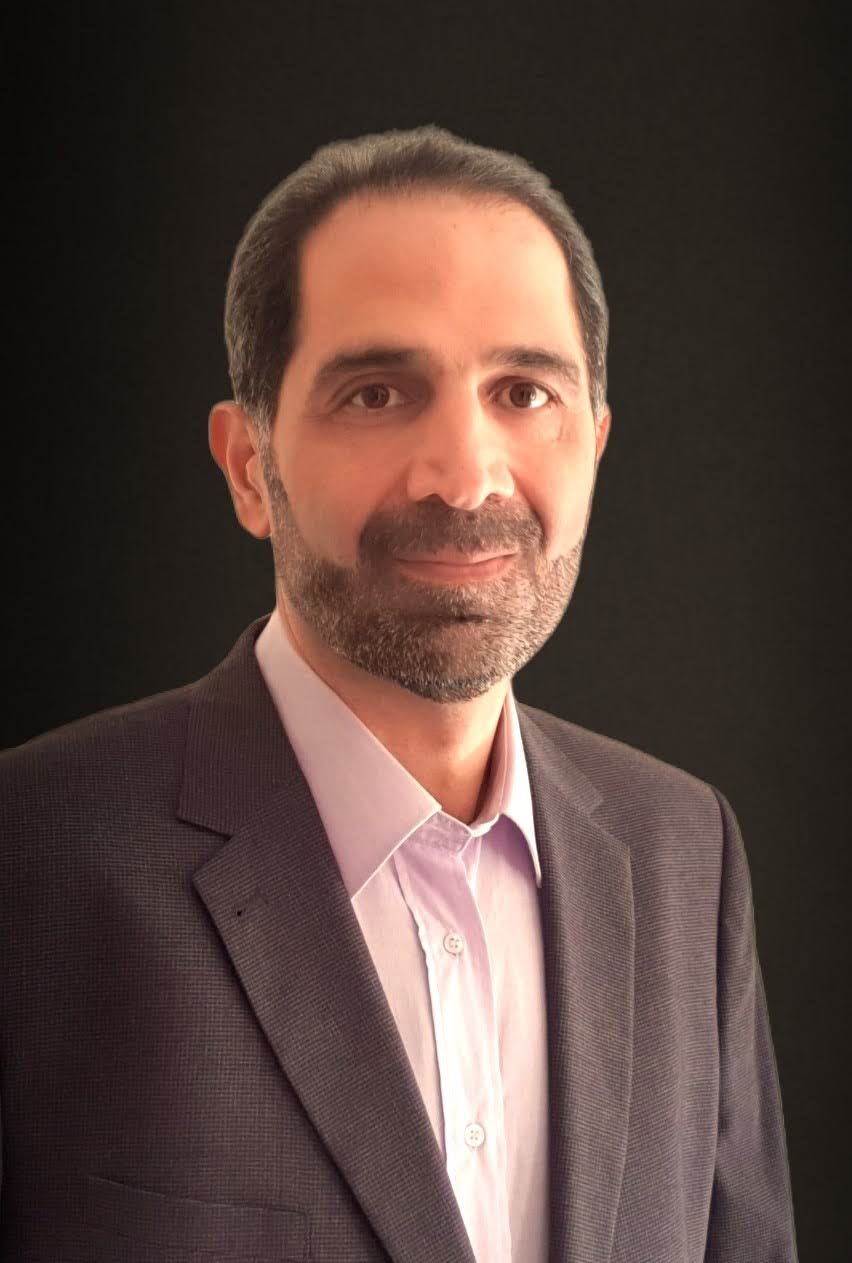 Reza Tavakoli has wide-ranging experience as an accountant gained through various positions in the finance departments of companies in both the UK and abroad and from running his own business in Nottingham.
Reza's diverse experience has given him extensive insight into key accounting and financial competencies, including maintaining financial records and managing accounts.
Proactive, innovative and ambitious, Reza seeks the rewards that come with running a successful owner-managed business. As a Farsi-speaker, with experience in commercial settings in several other cultural environments, Reza sees an opening for marketing his practice within Nottingham's vibrant multicultural community where many small business owners' first language is not English.
Q: What initially attracted you to the DNS Accountants Franchise offering?
A: The bespoke integrated accounting software did it for me initially as it distinguished the DNS Accountants Franchise offering from all the others. Once I'd investigated further, I could see that the DNS Franchise provided much more in terms of mitigating the risk of starting a new business; I was impressed by the comprehensive support package, training, and other elements that rounded off the Franchise business model.
Q: What do you hope your Franchise will enable you to do?
A: I see the operational support provided by DNS as an enabler to launch my business venture in areas such as financing, tax planning and management accounting. I'm certain that many small businesses and contractors in Nottingham will appreciate what my practice can offer, so marketing my business in Nottingham, building my reputation with my clients and colleagues, nurturing the trust of my clients, increasing my income and achieving a good work-life balance are my main objectives.
Q: What are your key target markets in the first three months?
A: Nottingham is a diverse city with a vibrant small business community of fast food outlets, restaurants, taxi services and contractors in construction. My target for marketing is with the many business owners in Nottingham whose first language happens to be Farsi.
I know how Iranians, like many other individuals, particularly where their finances are concerned, prefer to work with someone who shares their first language and has a connection with their culture. No other accountancy practice in Nottingham that I've managed to locate specifically seeks to attract this group of business owners.
Therefore, in the first three months, my marketing will seek to inform Iranian, Afghan, Kurdish and Turkish business owners that my practice is here to help. I will begin to escalate my marketing to show how I can make a difference and help them to grow their businesses compliantly. Owning a certain knowledge, sensitivity and expertise, having the cultural connection and sharing a language, these present as a whole a valuable USP.
Q: How you envisage the Franchise helping you to achieve a better work–life balance?
A: The DNS Accountants Franchise model specifically focuses on efficiency, reducing running costs, and enabling the all-important work–life balance. I ran my own business for many years and know the benefits of being your own boss and working at your own pace. Equally, I know how taking a break can be difficult to navigate and how key times can become intense and take over. But with the plentiful support the Franchise model offers, the cloud software designed to increase efficiency, which also means I can work from anywhere should I need to, and the outsource team on hand, I'm hopeful that I can achieve this important balance.
Q: Why did you decide to set up a Franchise rather than go it alone?
A: It is very difficult to launch a business from the ground. I believe franchising is less risky than starting a new business from scratch. DNS has a good name, the operational infrastructure and the expertise to run a Franchise network. The benefits of the Franchise model are many, but I think the ongoing training programme is hugely beneficial. The marketing structure, for me, indicates that I can focus on managing my business, communicating with clients and working on targeted local marketing.
Are you thinking of setting up your own accountancy practice but don't know where to start? Click below now for more information!
What

Our Franchisees Say

In terms of flexibility, once again the dns value is apparent throughout. All the trainers are thorough in the areas they teach and also ensure whenever I need their assistance the solution is provided promptly.

It is truly impressive to witness the specialised knowledge such a vast team can have and how they are genuinely there to help me.

My Franchisee training has been both effective and efficient. It has provided me with the necessary knowledge for running my business, both in terms of software and any technical knowledge that I may wish to review.
Why

Choose Us

We offer 10 days of extensive training as well as ongoing support to ensure your knowledge always expands in all areas

Join the dns accountancy Franchise and be supported by a dedicated professional team who work with you to make your business aspirations a reality

Partner with dns accountancy Franchise and get full access to our own accountancy software, offering you an all-in-one solution
Related

Franchise Categories
Related

Franchise Types