Brighton franchisee Mina Mikhael previously had a successful nine-year-long career in retail banking.
Mina Mikhael's Accountancy business in Brighton provides tax and accountancy services to contractors, CIS contractors and owner-managed businesses. The services his office provides include bookkeeping, tax and compliance services as well as business start-up, payroll, estate planning and self-assessment filing.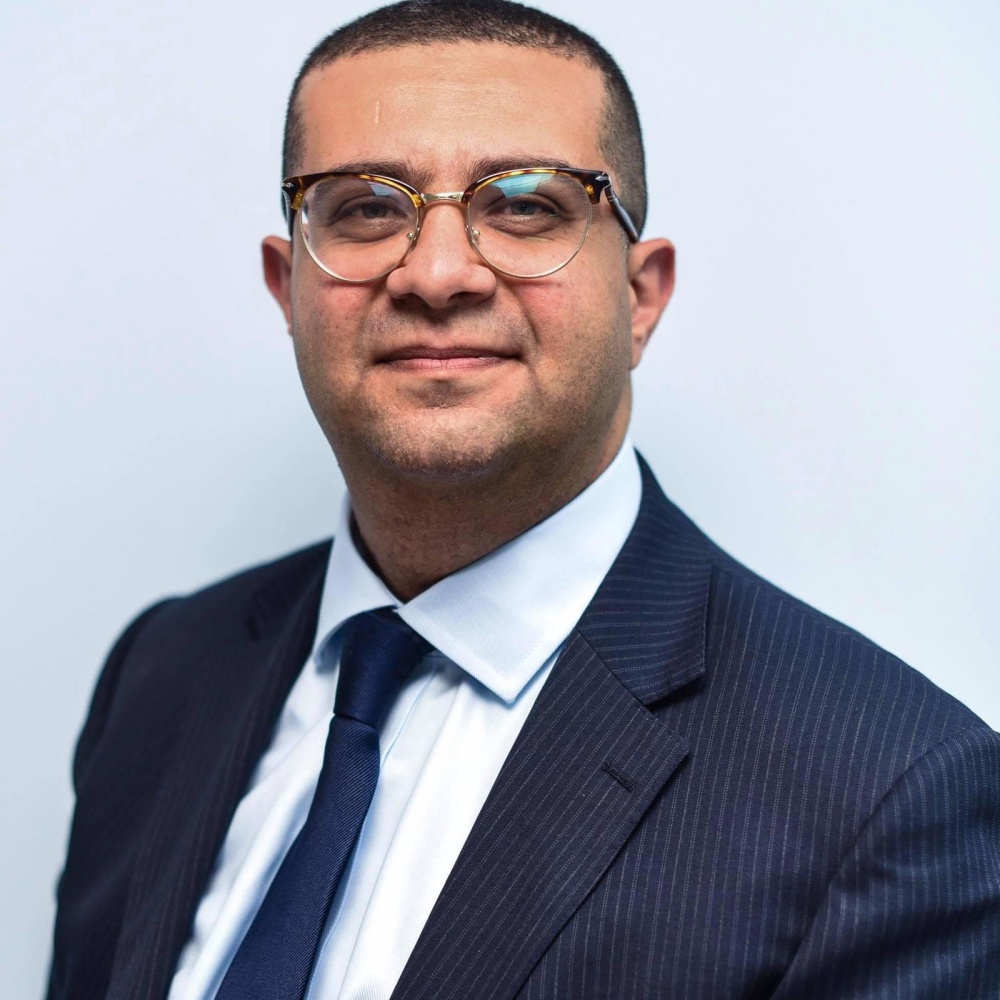 A main focus of Mina's practice is in supporting start-ups, established small businesses and contractors. This is a flourishing practice to which Mina confidently brings his specialism in banking and finance.
Mina highlights exactly how the DNS Accountants Franchise utilises the skills of Franchisees whose background is not necessarily in accounting. His story shows how enabling this transference of skill sets can be highly rewarding to Franchise owners and extremely beneficial to business clients.
Before becoming a Franchisee, Mina worked for HSBC Commercial & Franchise in the UK having previously had a successful nine-year-long career in retail banking in the United Arab Emirates at HSBC and Mashreq Bank. Prior to this, he spent four years in Egypt working for Nestlée Waters Global and the National bank of Oman. He also holds a BA in English Literature.
Mina joined DNS Accountants Franchise in 2018, fully confident that his skill set in finance and banking would complement the accountancy services he would be able offer his clients. As a banker, Mina had identified an opportunity to add more value to owner-managed small businesses and those seeking the services of an accountant with the mind to grow and seeking investment.
Mina brings his unique insight into the guiding principles by which banks might look at their business clients, including its growth, market area and planning, in relation to, for example, finance or beneficial agreements in other areas of business banking, such as remittances.
While carrying out his research, Mina had been impressed by the Franchise offering he was considering: "DNS Accountants stood out as a well-respected, highly visible name on the market. I saw that it had a large customer base and locations nationally, but importantly, I was impressed that it had its own cloud bookkeeping and accounting software, which was available to me and my clients as part of the Franchise package. I was also reassured and attracted by DNS with my banker's hat on because I knew it would provide me with all the resources I needed to begin my business journey in the UK. I thought, well, if I have ideas and DNS has the infrastructure, with hard work, determination and an innovative mindset, nothing will stop me making a success of it. From the banker's perspective, therefore, I saw the DNS Franchise offering as a fairly low-risk investment so long as I was willing to put in the work."
In Mina's view, "Starting up in business entirely on your own is unlikely to be sustainable. Coming from corporate background, I was used to having all manner of departments to support the role I played in the business, like marketing, customer service, IT, sales, and back office operations.
The lack of support in these key areas presents a key gap or problem for many start-ups: often the failure of a business is down to the challenge of sustainability; they lack the infrastructure that is essential to sustaining a successful business, which can lead either to letting things slip catastrophically or costs spiralling from buying these services in. In my view, a Franchise that can offer a proven business model allows you to avoid making many of the mistakes that are typical of start-ups while also exploiting all the successes the Franchisor affords its Franchisees. From a banker's perspective, a Franchise with the sort of pedigree DNS offers makes really good sense as an investment."
And has a DNS Franchise lived up to expectations in terms of achieving a work-life balance? "Well," admits Mina, "I think achieving a work-life balance is a personal choice! I love working, I am growing my business and I have a good personal support 'cushion'. So, at present, I do tend to spend longer hours focusing on my business, my clients and business ideas.
I want to position my business and what I can promise my clients exactly side by side with what DNS is known for: focused, client-centred delivery of reliable, consistent services. However, I am in control of how much time I devote to the business. I am in charge of how I schedule my appointments with clients and how I delegate the workload at busy times.
If I find myself needing support at, say, filing deadlines, I can make use of DNS's outsourcing services to support me. It is a huge benefit to me and my clients to have this infrastructure, and my clients also get the best from me and my finance and banking expertise."
Find out more about the DNS Accountants Franchise and setting up an Accountancy Business. Click below now!

What

Our Franchisees Say

It is truly impressive to witness the specialised knowledge such a vast team can have and how they are genuinely there to help me.

My Franchisee training has been both effective and efficient. It has provided me with the necessary knowledge for running my business, both in terms of software and any technical knowledge that I may wish to review.

In terms of flexibility, once again the dns value is apparent throughout. All the trainers are thorough in the areas they teach and also ensure whenever I need their assistance the solution is provided promptly.
Why

Choose Us

We offer 10 days of extensive training as well as ongoing support to ensure your knowledge always expands in all areas

Partner with dns accountancy Franchise and get full access to our own accountancy software, offering you an all-in-one solution

Join the dns accountancy Franchise and be supported by a dedicated professional team who work with you to make your business aspirations a reality
Related

Franchise Categories
Related

Franchise Types