Driving Towards A Successful Business
When former driving instructor, Katie Ellams, required more flexibility, she and her husband moved up north to open a tearoom. However, the long days and intense seasonal trade wasn't quite what the pair were searching for. Katie started to feel the pull of her home in Chester to be closer to her family and, after relocating, she found her perfect match in a cleaning franchise, Poppies.
"Poppies has given me the flexibility and security that was missing from my previous career. It's certainly brought a breath of fresh air, right from the very moment I took over the business in August 2013. Poppies has offered me the safety blanket of having a specific model to follow, whilst injecting my own flair and personality into the service - it's grown into a business that I'm proud of."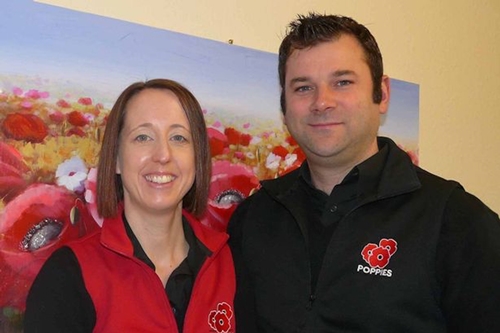 Katie's first career was as a driving instructor. When Lee, her husband, was offered redundancy, he wanted to step off the treadmill and find something a little slower in pace. The pair searched for something that would give them both great satisfaction – leading them to the Lake District to launch a cafe and farm shop. Although this was a great steppingstone, it wasn't quite as manageable as they had initially hoped.
In a bid to take control, Katie suggested moving back home to Chester, a place she is familiar with and where the rest of her family are. Lee didn't take much convincing and, after selling the café and getting themselves comfortable at home, the clock was ticking to find their next business venture. On the search, they considered many different options and one of them was the resale of an existing cleaning business. It's safe to say that Katie's interest was piqued.
"The main thing I craved was flexibility. Hospitality requires long hours during weekends and seasonal holidays, and I wanted to find something that offered a manageable 9-to-5 work schedule. On closer inspection, I saw how Poppies would give me just that. What was also a great benefit, was not having to invent anything; systems and processes would be in place for me, training given, and I would be supported from day one by head office."
Whilst preparing for her very exciting next chapter, Katie conducted thorough due diligence on the Poppies franchise. She researched what the business entailed and discovered that it would be her chance to thrive again as a business owner – but on her terms this time. Katie spoke with existing franchisees regarding their businesses and she felt right at home, which only accelerated her decision-making process.
Established in 1980, Poppies was the UK's first domestic cleaning franchise. Franchisees manage a team of dedicated cleaners who visit clients' homes and provide a range of top-quality services, from basic housekeeping and laundry to party clear-ups, spring cleans and home-move assistance.
Integral to its best-in-class offering is the Poppies culture, the franchise proudly champions the wellbeing of its cleaners and believes in treating staff with respect and care and creating a fun, enjoyable working environment. Happy, loyal staff go above and beyond for clients and truly make the Poppies brand shine.
Along with an official training week, Katie spent some time in the successful Ormskirk office with the franchisor, Chris Wootton. This proved invaluable to Katie as she could really envisage exactly how her business would run.
"Chris had been operating his own office for many years so it was invaluable to see just how everything would work. I learnt the ropes, getting to grips with daily operations, whilst having the opportunity to ask any burning questions. To have that one-to-one time with Chris was one of the reasons why I felt so comfortable straight away."
The first Poppies franchise was launched in 1984 - and is still going strong! Today, 22 offices across the UK provide high-quality cleaning to over 6,000 homes on a weekly, fortnightly or monthly basis in line with clients' individual needs. Generating an impressive combined annual turnover of more than £5million, the Poppies franchise offers an exciting opportunity for prospective business owners to capitalise on an industry worth £4.7billion.
In the weeks that followed, Katie could rest assured that she'd have the support from the existing owner for an official handover. This was her time to oversee a month in operation, but just as crucial, when that period was over, she knew that if she had any questions then all she had to was pick up the phone.
Since then, Katie's business has gone from strength to strength. The client base boasts 140 domestic and commercial properties and she employs 22 cleaners to deliver their five-star service. With the support of her Office Manager, Tracey, and Supervisor, Pete, Poppies Chester delivers over 1,100 hours of cleaning every four weeks. Now the foundations are set, Katie is thrilled to be able to enjoy the spare time that she so desperately craved.
"Poppies gives me immense satisfaction in a business sense, but perhaps the best thing is how it's given me the chance to take time out. I've got a great team in the office and I know that if I wanted to take some time off, things would still run like clockwork. It's completely different to how things were with the café and I count my lucky stars that I found Poppies when I did."
With her new-found spare time, Katie enjoys getting away with Lee and their three-year-old son. As keen caravaners, they are able to travel all around the country to visit different heritage sites. She takes great pride and comfort in knowing that she can continue to have this level of flexibility, whilst the business continues to provide a trusted, quality service.
"I would recommend Poppies to anyone. The sheer amount of expertise, commitment and devotion in the brand and network is enough to make anyone sure of investing. Not only does it provide me with a profitable business that I'm proud of, I can make a difference in other people's lives too. And to make it even better, I'm able to spend time doing the things I enjoy. I'm proud to be part of the Poppies family."
To find out more about starting your own Poppies Domestic Cleaning Franchise just click below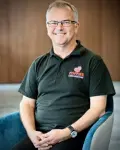 Dusting Off After Redundancy To Build A Business That Shines
After redundancy Rob Piper set out in search of his next opportunity and in 2011 Poppies Liverpool was born.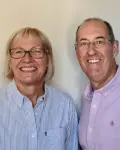 Banking On A Secure Future With Poppies
Charles Kirkman and his wife, Christine, opened Poppies Peak District in September 1997.
What

Our Franchisees Say

After 7 weeks I'm looking to recruit my 3rd staff member and I've got 10 regular customers. The support from Head Office has been exceptional.Kuldeep Mahi Poppies Warwick

The fact that you're coming into a franchise means you've got the support there already from the network. We've gone through foot and mouth, recessions, COVID, and we're still going, protecting our staff and lifestyle. It's a very robust model. North.Andrew Wishart, Poppies

It was a big learning curve, but it was good because with Poppies there is always support there for you. You just have to call somebody and they will tell you how they dealt with the same situation. That support mechanism and backup is really handy and really useful.Nicola Marinan, Poppies Durham
Why

Choose Us

Superb earning potential - Once established, you will have the potential to earn £100k+ per year. Then within 10 years, it's possible to grow and sell your business, making over £1m in profit in that time.

Poppies back your success with a Zero Risk Money Back Guarantee

Poppies is a brand you can trust - Poppies is the UK's first and longest-running domestic cleaning franchise, trusted to clean the homes of thousands of customers every month
Related

Franchise Categories
Related

Franchise Types