Tutor Doctor Franchise
Janice M. Williams of Tutor Doctor Offers a Remedy for today's Education Challenges
3rd November 2011
With many issues ailing public school system some families now have to rely on tutors as a necessity instead of a luxury to supplement their children's education.
One of the most successful tutoring services is Tutor Doctor, which provides instruction in maths, reading, spelling and much, much more.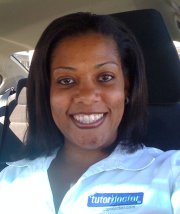 Janice M. Williams is one of Tutor Doctor's franchisees; she has a background in handling marketing, management and business development within the healthcare sector and she has been able to transfer her key skills to improving the academic success rates of families within her community.
Janice says "Most people think that we are just another tutoring agency, like a talent scout or that we will pile canned materials onto the desk of a student. Tutor Doctor Education Consultants are different, they oversee the entire tutoring experience, from the matching the tutor to the student, meeting with teachers to progress reports that gauge how well we and the students are doing. Parents are entrusting us with their most precious gift, their child, so they deserve nothing less."
Classrooms can be overcrowded; curriculums rigid, with more emphasis being placed on test scores than learning and social promotion. Families who have never considered a tutor before are now. "Helping our clients understand that every tutor/tutoring service is not created equal is a core part of my job."
The majority of Janice's students are in the lower middle-to-middle income bracket where a paid tutoring service is usually out of reach, so Janice directs these families to free organisations who can help. She adds that "We support these organisations as well by becoming sponsors and volunteers. For example, I conduct tutor training seminars and student workshops on topics like 'Getting Organised' for the tutoring program offered through my church."
Find out more about starting your own Tutor Doctor Franchise just click below to request your FREE franchise information pack

Tutor Doctor Franchise Case Studies