Navigating Success: From Part-Time Venture to Successful Eazi Apps Partner
Peter Barker has been an esteemed partner of Eazi-Apps for over four years. This collaboration has been marked by his dedication to providing innovative tech-based solutions to local businesses and communities.
With a vision of establishing a tech-driven venture alongside his main business, Peter found the perfect match in Eazi-Apps. Exceptional technology, coupled with the expertise and support of his staff, made it an ideal fit. The comprehensive support, training, and marketing resources provided by Eazi-Apps allowed Peter to kickstart his entrepreneurial journey smoothly and confidently.
Beyond helping local businesses with apps and websites, Peter's passion extended to serving the community during challenging times. Amid the Covid pandemic, he founded "The Harpenden Guide," a community-based initiative launched as an App and website. The platform provided residents with crucial news, updates, events, and information about their town, garnering immense success with over 4,000 downloads, representing more than 10% of Harpenden's population.
Here's what Peter says about Eazi-Apps:
"The staff team at Eazi-Apps is truly brilliant when it comes to supporting me with any challenges. Their unmatched insight and knowledge, along with their willingness to help and offer support, make them stand out. Whether it's about selling app/website solutions, resolving tech queries, or acting as a sounding board, the entire team is exceptional. Moreover, the Partner Sessions foster a real sense of community among all partners, making the experience even more rewarding.
Looking ahead, the future is bright. My Eazi-Apps solution provides an excellent opportunity to generate a secondary income, and my long-term plan is to potentially transition fully to this business, allowing me to run it easily from anywhere in the world! Eazi-Apps has empowered me to pursue my entrepreneurial aspirations, and I'm excited about the possibilities that lie ahead."
Find out more about the Eazi Apps Business opportunity by clicking below now!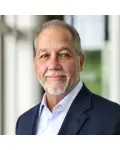 Eazi Apps proudly acknowledges Joseph Tischner for his exceptional contributions and dedication
Joseph has remained a steadfast partner for more than six years, consistently delivering cutting-edge digital solutions to clients.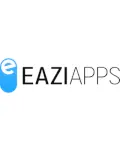 Established Entrepreneur Recommends The Eazi-Apps Business Opportunity
Current partner Marshall Siegel describes his search for the perfect franchise opportunity.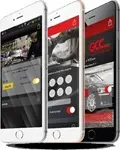 Eazi-Apps Success Stories
Read below for some success stories from Eazi-Apps franchise owners.