Hear From The Franchise Partners Who Joined Concept Claim Solutions In 2022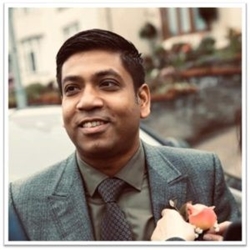 Now in the 12 months of trading, Pasha could not be happier with how his franchise is performing. With a strong pipeline of new insurance claims to manage and over £580,000 of building works in progress or completed, he recently employed two project managers to cope with the demand for the service.
"What I love about my Concept Claim Solutions franchise is that I don't have to worry about raising inflation, as all the costs associated with repairing the home or commercial property are passed onto the insurance company. As I enter year 2, I feel completely confident that 2023 will be another great year!" Pasha, Concept Claim Solutions (South West Wales)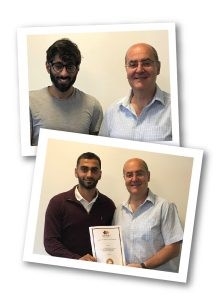 Sam and Zaf worked as Solicitors before joining Concept Claim Solutions in September 2022. They pushed themselves out of their comfort zone to achieve greater financial security.
"We've had an unbelievable seven months and are absolutely smashing the targets we set for the first year, so far the insurance claims we're managing total over £700,000. Most of the leads have been given to us by Head Office, and we are now starting to generate work from local tradespeople and through attending one networking group each week.
It was hard work initially joining a sector that you know nothing about; however, you never feel alone because the Head Office team is 100% dedicated to supporting you every step of the way." Zaf, Concept Claim Solutions (Twickenham)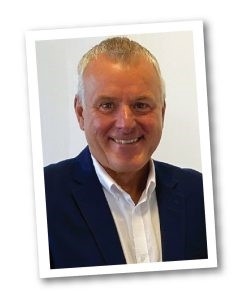 Kevin wanted to run a business that was varied and allowed him to set the pace. For over 38 years, Kevin worked in Senior Management roles within the motor trade.
"I was attracted to the Concept Claim Solutions franchise because you genuinely get to help people. The recruitment process was simple, with good communication and a non-pressured approach. The week of induction training was first class presented in a way that was easy to understand and participate in. This was followed up by a very informative training programme with my mentor who is a fantastic ambassador for the brand. This gave me an excellent insight into some interesting and varied claims.
The level of support from the whole team at Concept Claim Solutions is first-class. The best support I have ever had in my whole career. Given this, I would recommend the franchise to anyone with a skill set which is wide and varied. I would have no hesitation in going through the process and experience all over again." Kevin, Concept Claim Solutions (Wolverhampton)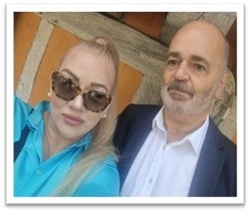 Prior to joining, Steve spent 30-years working within International Business, primarily running sales and marketing operations at the Director level. Within 8 months of operation, Steve is managing in excess of 30 claims with an approximate value of £250,000.
"I was looking for an opportunity that would enable me to run my own business at a pace I choose, with limited over heads but excellent returns on investment and also in a field that could draw on my previous business experience.
The induction training at Head Office provides an invaluable introduction to building a claims management business giving access to a wealth of detailed experience gained over 21 years. The mentoring support from an established franchisee is invaluable in helping the new franchisee navigate the challenges of managing and negotiating initial claims in the early stages of business development.
Head Office provide outstanding support for all aspects of running a new franchisees business. As well as having very well-structured software tools to facilitate the claims process. The Head Office team are always available to offer guidance and advice on managing claims as well as access to an established network of proven contractors experienced in insurance property reinstatement works.
I couldn't be more delighted with how the business is going and would most definitely recommend Concept Claim Solutions to anyone who is looking to take control over their time whilst earning great money." Steve Nuttall, Concept Claim Solutions (Hertford)
Find out more about the Concept Claim Solutions franchise opportunity for yourself by clicking below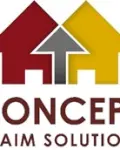 First Year As A Concept Claim Solutions Franchise Partner
The best way to see how a franchise works from the inside is to hear it from a franchise partner. A year ago, Gary Dimond took the leap into franchise ownership and the first-year results did not disappoint.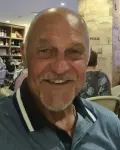 Day in the Life of a Concept Franchise Partner
Nathan Proctor shares what's involved in his day to day role project managing property damage insurance claims.
What

Our Franchisees Say

I have been with Concept for over six years in which time I have seen my business grow into a substantial organization.Mark Usher South Mersey

I would recommend to anyone who is looking to create a business in the insurance claims and restoration market to take a close look at the Concept franchise – It really worked for me!
Why

Choose Us

Concept provide full training and support so whatever your background and experience we will ensure that you are equipped with the knowledge and assistance you need to make your business a success.

Concept have many business development schemes including Broker Solutions, Agent Solutions and Remedial Solutions all of which give you the opportunity generate additional business for franchise.

Concept are the only truly national insurance claims franchise network. This brings the benefits of trading under a well known and respected brand.
Related

Franchise Categories
Related

Franchise Types