Expense Reduction Analysts Franchise
Charles Reid says - "Since choosing ERA I havenít looked back."
7th May 2014
As a successful franchise owner for ANC Parcels in the late 1990's and early 2000's, experienced entrepreneur and businessman Charles Reid was responsible for a successful logistics business.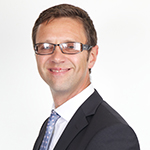 He spotted a newspaper ad for the Expense Reduction Analysts (ERA) franchise in 2003 and whilst it wasn't right for him at the time when he started looking for a new challenge he remembered the advert and he joined the network two years later.
Charles embraced his new business with his 'eyes open' to what was possible. "The first three years were quite hard work, and I went down a couple of blind alleys that didn't produce the results I expected," he says, "but you make your own luck and by Christmas 2007 everything started coming together. I got a couple of really good deals and haven't looked back."
Since then, Charles has used his experience to adapt and grow his business. "As markets are always evolving it helps to have more eyes than just your own to spot future opportunities," he says. "I now collaborate with another ERA consultant, David Brassington. It helps to have a different personality involved and we complement each other's skills."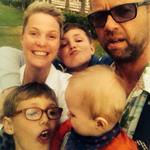 And when Charles is not hard at work running a successful ERA franchise? "I enjoy spending time with my wife Hannah, our two boys aged twelve and nine, and our new daughter who is just nine months old!" he says. "I also love running, walking and going to the gym, and play golf and squash. I like watching most sports and have done a couple of marathons too."
Nine years on, Charles is clear on the multiple benefits an ERA franchise can bring you. "Group office support is obviously a great help," he says, "but it is my own business and I take responsibility for its development. Being around other people with the same positive attitude is what makes being part of the ERA franchise hugely beneficial."
For more information on the ERA franchise opportunity, just click below to request your FREE franchise information pack

Expense Reduction Analysts Franchise Case Studies