How To Build A Successful World Options Franchise
1st November 2016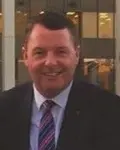 Finding a secure, repeat custom business with low overheads on the web that delivers on service, ease and compensation isn't that easy. In addition to these key essentials, finding a business that pays when you are on holiday is close to impossible! If you find yourself at life's cross roads, trying to determine which business route to take, read a little further.
World Options is an online courier booking service for businesses. Their service enables small to medium businesses access to the worlds premium carriers in one place at competitive prices. Their franchise business model has been in operation for close to 25 years, it works because everyone's a winner: carriers win by getting business they wouldn't be able to normally service, franchisees win by being able to make markup on every shipment sent, and customers win because they get a premium service without the premium price tag. Once a customer is onboard they book and send their parcels independently, making their franchisees a little richer every time a parcel is sent.
There is no previous experience needed to become a World Options franchisee, during the first year each franchisee receives in-depth training before and after they start, providing them with a strong foundation for years to come.
Unlike most franchise systems World Options isn't postcode restricted, meaning you can pick and choose where you wish to work, no matter if you're at home or abroad.
Along with their industry leading software, World Options has created the UK's first multi-carrier integration tools for website shopping carts, enabling franchisees to benefit from a global, 24/7, 365 days a year income.
We spoke to World Options Franchise Director, Warren Ferguson, about his advice on building a successful online franchise with World Options. Here are his top tips:
Work effectively
The World Options franchise model is designed for those who wish to fit their franchise around their lives. Rather than working all hours of the day and night the key is to work effectively, follow the proven model and make what you do count. With a fantastic admin support team taking care of all the work behind the scenes you should be spending your time building your customer base and growing your online franchise.
Ongoing training and development
Unlike other franchise models whereby you make your investment and get 2 weeks training before being sent off into the big wide world, the World Options training and development support is continuous and ongoing to allow you to keep updating your knowledge and confidence.
Be prepared to learn new things
A willingness to learn new and exciting concepts is key to the success of your online franchise model. Use the World Options support centre as a resource to support the growth and development of your business.
Take ownership of your business
It may be a franchise but it is YOUR BUSINESS. You should treat it as your business and approach it with discipline and self-motivation with a willingness to learn.
Get involved with the World Options family
We respect the fact that you have lots of experience prior to taking on a World Options franchise and we know that you will have ideas and suggestions as to where improvements can be made or things can be done differently. We welcome you to bring these ideas to the table and share them with the team. Network, talk to each other, share ideas and work together to help each other.
Find out more about the World Options franchise by clicking below to request your FREE franchise information pack
What

Our Franchisees Say

Becoming a World Options franchisee is the best decision I've ever made, I highly recommend the opportunity.Lucky Chana: Franchisee - Leicester

Our business just keeps growing and now we are enjoying the life changing financial rewards this brings.Izabela & John Drake: Franchisees - Bournemouth

I work flexible hours with minimum overheads, my business is going well, what more could I ask for.Paul Banton-Forbes: Franchisee - Bromley
Why

Choose Us

Dedicated ongoing support and training through a team committed to excellence.

Huge earnings potential.

Unique online solutions.
Related

Franchise Categories
Related

Franchise Types