Strategies That Lead To Solutions: The Practices And Ethics Of The Cleaning Industry
The rise in demand for credible, expert cleaners over the past decade has been significant - a staggering one in three households now employ the services of an external service provider1. And this growing trend has only been solidified in the last few years, with the pandemic showing us how important cleanliness and hygiene is in the home environment. However, with the return to normality encouraging us to embrace our freedoms, the cleaning industry has been put under more pressure than ever. It has become evident that, despite its rise in demand, many aspects of the sector remain outdated and in need of innovative, progressive cleaning companies to support this growth.
The events of the last few years have made crystal clear how much we, as a country, rely on key workers like cleaners, but the industry has got a long way to go. Here, Chris Wootton, Managing Director of domestic cleaning brand, Poppies, discusses the practices and ethics of the cleaning industry, and why it is more important than ever to nurture, protect and fairly pay workforces for the cleaning industry to move successfully into the post-pandemic world.
Competitive pay
In 2018, cleaners contributed £54.5 billion to the UK economy, with that number growing significantly in the following years as more than 6,000 new cleaning businesses came to the UK1. However, that impressive growth, even in adverse circumstances, has not been reflected in the pay cleaners receive, with only 39% of the cleaning sector earning a real living wage2. A report from the British Cleaning Council (BCC) in 2021 found that cleaners make up 5% of the UK's entire workforce1. However, 61% of people recently surveyed by Focus on Labour Exploitation have highlighted issues they regularly face with fair pay, making the cleaning industry one of the worst when it comes to the abuse and exploitation of staff2. In the current economic climate, it is more important than ever that more brands continue to become living wage employers. Poppies is one such cleaning company that ensures its staff are properly employed and receive at least a real living wage, meaning our cleaners get to go on holiday or take sick leave without sacrificing pay. Through operating within a rigorous and structured business model, no staff member is left behind. In the current economic climate, it has never been more important for cleaning staff to receive a fair wage in addition to the basic expectations employees have when being protected and supported by their employers.
Career progression and protection
Despite the best efforts of leading cleaning companies to retain their workforce, the first-in-last-out trend had been present for years, and had perhaps made the cleaning industry one that was becoming far less desirable to work in. Recent reports have even seen record increases in vacancies, sometimes of 250% or more3.
The most innovative cleaning brands today are constantly thinking about the next big thing that will reinvigorate and reinspire its staff, seeking opportunities to invest in new technology, and to streamline processes to provide vital services to clients. As a company that is fundamentally about providing all-important cleaning services to households in need, Poppies does not shy away from the need to project that same care and attentiveness to the individual needs of staff. This has been reflected in the growth some of Poppies' most established locations have celebrated over the last 12 months, with some teams around the UK doubling in size and significantly increasing the hours of cleaning they provide on a weekly basis.
But growth does not stop there. As a business within the cleaning industry that employs its staff, Poppies is one of a few trusted brands that that does not effectively force their workers into being self-employed. And through seeking more high-quality cleaners to join the network, innovation and career progression remain top priorities for employees looking to leave their mark on an industry that is primed to continue to boom in 2022. Through providing the right equipment and proper training, being properly and fully insured, Poppies has retained greater management control and staff protection and retention. In fact, this approach has enabled most Poppies outlets to recently see growth of 25%, with some even expanding up to 65%.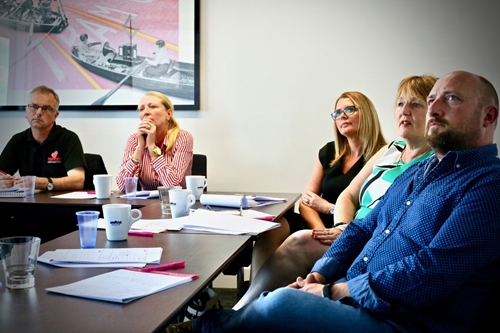 Ongoing expert training
Ongoing support provided by attentive and responsive teams often determines the success of a cleaning brand. The very foundations of a domestic cleaning business are built with stability and robustness in mind, protecting the business when it comes to times of trouble. But in the UK, a staggering 70% of employees would be 'somewhat likely' to leave their current job to work for an organisation known for investing in employee development and learning4. This indicates that it has become more important than ever for cleaning brands to demonstrate what they can do for its staff through exceptional and consistently ground-breaking training.
It is the ongoing support and expert training that Poppies has instilled within its DNA that means anyone can build a successful cleaning business in the industry regardless of their experience. Through recruitment and specialist ongoing support, Poppies' proven structure helps establish all new staff to build a successful career and deliver a high-quality service to those in need.
Chris summarises, "For years, the cleaning industry has been crying out for credible, trustworthy brands to show the way and demonstrate their commitment to nurturing and protecting its staff. And it's for this reason that the cleaning industry is currently in an incredibly exciting position. As well-established brands look to build on their industry-leading experience by introducing new, passionate cleaners into their networks, more and more companies are having to rethink what they can do in order to maintain its growth and staff retention, while improving upon their ethical practices.

"Poppies' 40 years' experience and continued nationwide expansion in the cleaning industry shows that leading brands have been investing in staff development and protection since long before the pandemic. But with the events of the last few years making it imperative for staff to be protected and respected across the industry, proper ethical practices as a whole are primed to improve as demand within the sector grows."
To find out more about the Poppies Domestic Cleaning Franchise just click below

1Policy Bee, 2021, UK cleaning industry statistics 2021
2Living Wage Foundation, 2021, Cleaners need a new normal: it's time to pay them a real living wage
3Sasha Hanau, 2022, Recruiting & Retain the Best Cleaning Staff in 2022: A Review of the Cleaning Labour Market
4Lorman, 2021, 39 Statistics that Prove the Value of Employee Training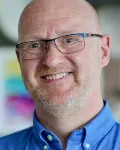 Addressing gaps in the cleaning industry by creating an environment of care
Chris Wootton, Managing Director of the domestic cleaning franchise, Poppies, discusses why such services should prioritise addressing issues surrounding mental health and employee wellbeing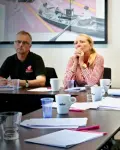 The Role Of Innovation And Entrepreneurship In Franchising
Chris Wootton, Managing Director of Poppies, discusses the role of innovation in franchising and how the modern franchisee must possess key entrepreneurial characteristics to be successful.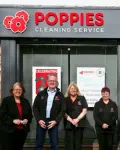 What Skills Are Needed To Be Successful In A Cleaning Franchise?
One of the first steps that needs to be considered prior to investing is whether you have the right skills required to run a cleaning franchise.
What

Our Franchisees Say

After 7 weeks I'm looking to recruit my 3rd staff member and I've got 10 regular customers. The support from Head Office has been exceptional.Kuldeep Mahi Poppies Warwick

Poppies has helped me develop new skills that I never had before. But the thing about Poppies is that you are making a difference to people's lives – it seemed to me there was very little chance I could fail with the support I would have. I'm here over 10 years later, so I obviously made a good decision.Rob Piper, Poppies Liverpool

It was a big learning curve, but it was good because with Poppies there is always support there for you. You just have to call somebody and they will tell you how they dealt with the same situation. That support mechanism and backup is really handy and really useful.Nicola Marinan, Poppies Durham
Why

Choose Us

Poppies is a brand you can trust - Poppies is the UK's first and longest-running domestic cleaning franchise, trusted to clean the homes of thousands of customers every month

Superb earning potential - Once established, you will have the potential to earn £100k+ per year. Then within 10 years, it's possible to grow and sell your business, making over £1m in profit in that time.

Poppies back your success with a Zero Risk Money Back Guarantee
Related

Franchise Categories
Related

Franchise Types