Andrew & Christina Wallace sold their family home to invest in property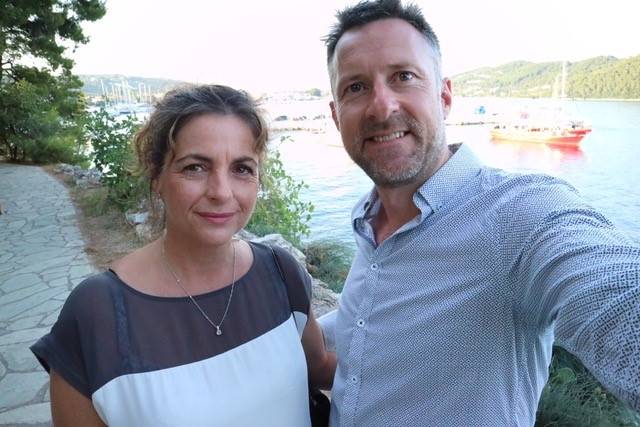 Joined Platinum Property Partners: August 2014
Previous Career: Chartered Civil Engineer
Portfolio Location: Watford
HMOs: Three
Biggest Benefit: Security
For the once risk-averse Andrew and Christina Wallace, the thought of selling their beloved family home of more than 20 years to become professional property investors would have seemed absurd. Yet, in the summer of 2014, that's exactly what they did.
Like many people who have enjoyed successful corporate careers, they were in desperate need of a change. The long hours of the working week were squeezing family life into shorter and shorter weekends. They wanted a challenge again, but also security.
They toyed with several business ideas but failed to take any action. That was until their son, who worked in an estate agent, came home with Steve Bolton's book, Successful Property Investing.
Andrew said:

"I was immediately sold on the whole ethos of Platinum Property Partners and their way of investing in property. We'd been looking at ways I could escape the rat race for years, but nothing had seemed right. We'd never considered franchising because it had always sounded as if you were buying a job."
Convinced that this was what they had been looking for, Andrew and Christina moved fast. They attended a Discovery Day and met some of the existing franchise partners.
The only caveat was the money they would need to build a meaningful portfolio of high-end HMOs (Houses in Multiple Occupation). Living in North Finchley, property prices were above average and they'd need at least £400,000 to get started.
Andrew continued:
"We knew that if we really wanted to replace our income and achieve our ideal lifestyle, we needed to take this risk and sell our home. We had hundreds of thousands of pounds worth of equity in our home, but we realised it was 'dead money' unless we sold the house and made our equity 'work' for us."
Christina added:
"It was a lovely Edwardian house that our four children had grown up in. But for us, it made complete sense - to move our bricks and mortar from our own home to a portfolio of investment properties in a cheaper area that gave us massive returns."
So, after developing their first 7-bedroom HMO, which was originally a 3-bed house, they sold up and moved into a rented house in Muswell Hill. A further two HMOs followed – an 8-bedroom property, then a year later, a further 8-bedroom property which has just recently been tenanted.
"All of the properties are in the Watford area, running at 99% occupancy, and the returns have been even better than expected - 22% ROI and £35,000 annual profit per property on average."
"Just knowing how to utilise space and understanding all the planning and licensing regulations that come with larger HMOs have made our properties so much more profitable," said Andrew. "These extra bedrooms have paid for the franchise fee, the rent on our own home and still given us a healthy income to live off, which we couldn't have done without Platinum Property Partners."
Two years after joining Platinum Property Partners, Andrew gave up his full-time job and now both him and Christina are working on branching out into other areas of property investment.
"It's down to Platinum Property Partners that we have the confidence to do this now. There's always someone there to help you make the right decisions at every step and somewhere you can get information from immediately."
Their journey is far from over and they still want to buy their own home, develop a couple of properties and travel more, but it's great to know Platinum Property Partners has helped them on their way to the life and business they'd dreamed of.
Find out more about Platinum Property Partners, click below now!
What

Our Franchisees Say

COVID-19 has really stress tested the model, we've seen it in action and it's given us confidence that it's really robust for the future.Paul Reynolds - Franchise Partner

We can't imagine trying to navigate the uncertainty of the COVID-19 pandemic without the help and support of Platinum and the other Franchise Partners. Feeling part of this community is very special to us.Alex and Emma - Franchise Partners

No one can join PPP with all the necessary skills and experiences. You don't have to. You will be mentored to achieve things you don't know how to do regarding terms of purchasing property, refurbishing property, finding tenants and operating your houses.Mark Ridout - Franchise Partner
Related

Franchise Categories
Related

Franchise Types