Franchisee Case Study
Ian Allen explains why he chose to setup his automotive retail executive recruitment business with the support of CNA International, rather than on his own.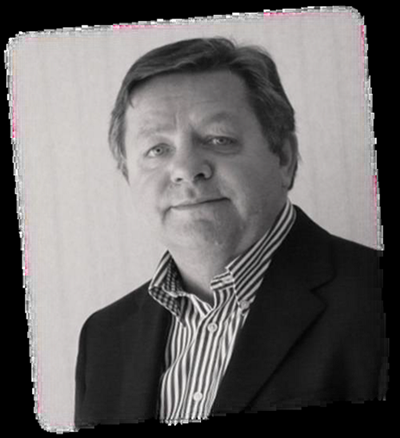 With 20 years in the automotive retail industry, West Midlands-based Ian Allen decided to become his own boss and set up his CNA International recruitment business in 2011.
"Basically, I recruit for senior roles for motor dealerships, from businesses with one dealership to PLCs with hundreds of them. Business is good at the moment - I have some fantastic instructions from many excellent companies."
Ian says taking a different approach enables him to succeed. "For many years I ran dealerships and turned around ones that were performing poorly, so I act as more of a business consultant rather than just someone who provides candidates for interview."

Ian meets with senior managers and business owners to find out exactly what contribution the role must make, which gives him a detailed specification of the person he needs to find.
"There's no point just walking in there saying, 'look, I've got some good candidates you might be interested in', it's about finding the best right match between candidate and employer."
"I genuinely enjoy helping people- clients and candidates. It's great when you know you've played a part in helping a candidate to find a great job, while helping a company find a great new team member. And you establish a relationship with both of them. I tend to keep in contact to see how the candidate is getting on, and keep in touch, because if you find them a good team member, they're more likely to come back when they need someone else."
An opportunity became a reality with CNA International
Having worked in the sector for 20 years (before that he was an auto auctioneer), Ian had an in-depth knowledge of motor trade retail. "During that time, having had to search for high-calibre executive and managers, it struck me that many of the motor industry recruitment agencies weren't very good."
He recalls recognising an opening for a recruitment company that understood the motor industry, rather than just recruitment. "CNA didn't have an automotive division, so I contacted Tim Watts [Chairman of Pertemps] and [Director] John Smith, and I said to them: 'I understand the motor industry; you understand recruitment; but you don't have a motor industry recruiter. Wouldn't it make sense for us to join forces?' Having met and discussed it with them, they said they could see the logic in what I was saying. So they recommended that I start my own CNA recruitment franchise, specialising in executives for the automotive retail sector."
Why did Ian start a franchise rather than his own business?
Ian admits that one of the key things that attracted him to CNA International was the "enormous benefits of being associated with the Pertemps Group. "It's so much easier to open doors and speak to people when you're part of such an organisation, rather than saying you work for Joe Blogs Recruitment Company." Ian wasn't enthused by other options he came across.
"There were other recruitment companies offering franchises, but none of them offered the same support or associations. It was a no-brainer really. CNA is part of a much larger, successful organization"
Life outside the automotive industry
Ian is married to Christine, a medical receptionist. "She's very supportive, and understands my passion for what I do - I've been working in automotive retail for a long time. We have two grown-up boys, one aged 27, the other is 24. Our eldest son works for Mercedes Benz, our youngest is involved in digital marketing for the NEC in Birmingham. We live near Sutton Coldfield in the West Midlands, always have."
In his spare time, Ian likes to go walking and mountain biking. "I live on a golf course but I've never played in my life. Maybe one day I will," he smiles.
Ian's advice to those thinking of becoming a Senior Partner (franchisee)
"Make sure you totally understand the sector in which you plan to operate. For example, I'd be hopeless in IT, don't know much about it, which is why I don't recruit for that sector. If you do understand the sector you are recruiting in, you're halfway there on the road to success."
Click below to contact CNA International today for more information on starting your own HR recruitment business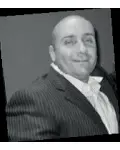 Franchisee Case Study
Paul McDonnall joined CNA International in February 2016 and explains how joining the business already feels like the best decision he has ever made.