Executive and Management Franchise Opportunity Options - all in one place!

Lots of people want to buy a franchise yet the problem is that they can't find the perfect opportunity for them. Worse still is that many people are not aware of the vast array of franchise opportunity options available to them in the fields of executive franchises or management franchises.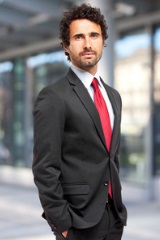 Franchising offers a fantastic way to achieve sucess in self-employemt, but without the extent of risk of conventional business start-ups, but where to start?
This is where White Collar Franchise can help you! With the wealth of different franchise opportunities we have available you are sure to find the perfect franchise opportunity for you. With WhiteCollarFranchise.co.uk you can search by investment level, or business types and sectors.
WhiteCollarFranchise offers you lots of different ways to find your ideal franchise opportunity. Use the links in the coloured bar above to search for a franchise opportunity, or read more about different franchises, by exploring the news items and case studies available.
Find a Great Franchise Opportunity with Fantastic Support
WhiteCollarFranchise can help you investigate a franchise opportunity and guide you through every step of the way in your information gathering, researching, business planning and buying stages.
For the very best franchise opportunity options White Collar Franchise is the leading website resource on starting a profesional franchise business, so start exploring now!