Professional Cleaning Business for Sale
With Dublcheck you can build a business turnover of half a million pounds a year without making a single sales call
Run your own professional cleaning business with the Dublcheck Management Franchise and benefit from guaranteed initial turnover, guaranteed growth and guaranteed support and training.
Established in 1993, Dublcheck is now in its 30th year, with over 100 franchisees and has been awarded the title of one of the UK's fastest growing private companies, according to The Sunday Times and Virgin Fastrack 100.
Dublcheck is the ideal franchise investment, offering guaranteed turnover and limitless opportunities. Commercial cleaning is one of the best industries to join as a franchisee, the market is more robust than others, due to that fact that every building, shop, doctor's surgery, school, dentist and office needs regular cleaning.
The commercial cleaning industry is practically recession proof and with economic uncertainty ahead of us, the fact that all commercial premises will still need to be cleaned professionally is comforting.

Low Risk with secure regular income
Regular income is provided through monthly contracts so there is no need to worry about seasonal trends, the same money comes in month after month.
Business builder
Building a Commercial Cleaning Franchise is like house building; the more bricks the bigger the house. With contracting, we use hours instead of bricks. The more contracts you have, with more people working more hours, results in greater profit and a highly successful business. Build the hours and the sky's the limit.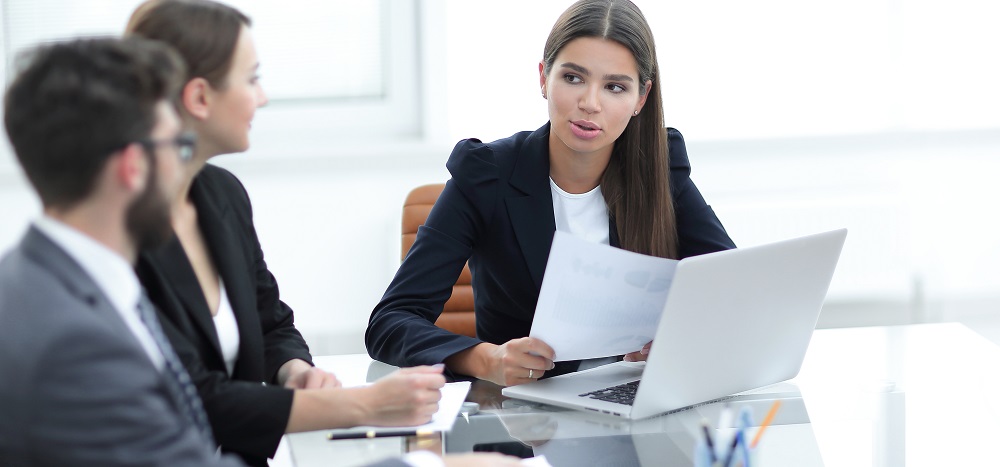 Dublcheck obtain business for you
Dublcheck will obtain all the business for you, so you know exactly what turnover you get. For an investment of just £17,950+VAT, you can start with the minimum turnover of £20,000 per annum if you want to run your business hands on whilst retaining the security of your current position. Alternatively, you could purchase up to £1/2 Million per annum if you want to run a management business.
There is no upper limit, you can tailor the business to suit your needs and work-life balance. The variable investment levels offered by Dublcheck allow franchisees the flexibility to run a hands-on business, partly managed with some hands on, or a wholly managed business, depending on the skills, ambitions and life balance requirements.
Whatever your background, investing in a Dublcheck Management Franchise can make you a success. Dublcheck's approved training programme will make you a professional in your field. Having been in the business of setting people up in the commercial cleaning business for more than 26 years, Dublcheck knows how to deliver. Not only does their Head Office walk you through a full training course, but also it goes that extra mile and obtains cleaning contracts for you.
What support and training do franchisees receive?
Franchisees start with an initial in-house training programme of both theory and practical experiences, giving them a thorough understanding of operating their own commercial cleaning franchise.
They receive professional training in health & Safety and employment law, delivered by a specially qualified team who provide thorough knowledge on how to run a successful and safe business. Additional modular training, which is specifically tailored to meet their needs, is always available. This allows franchisees to jump any hurdles as they continue to grow and expand their business.
Franchisees are assisted with visibility and branding. These are important not just at contract signing stage but also on a day to day basis whilst travelling in their chosen postcode area.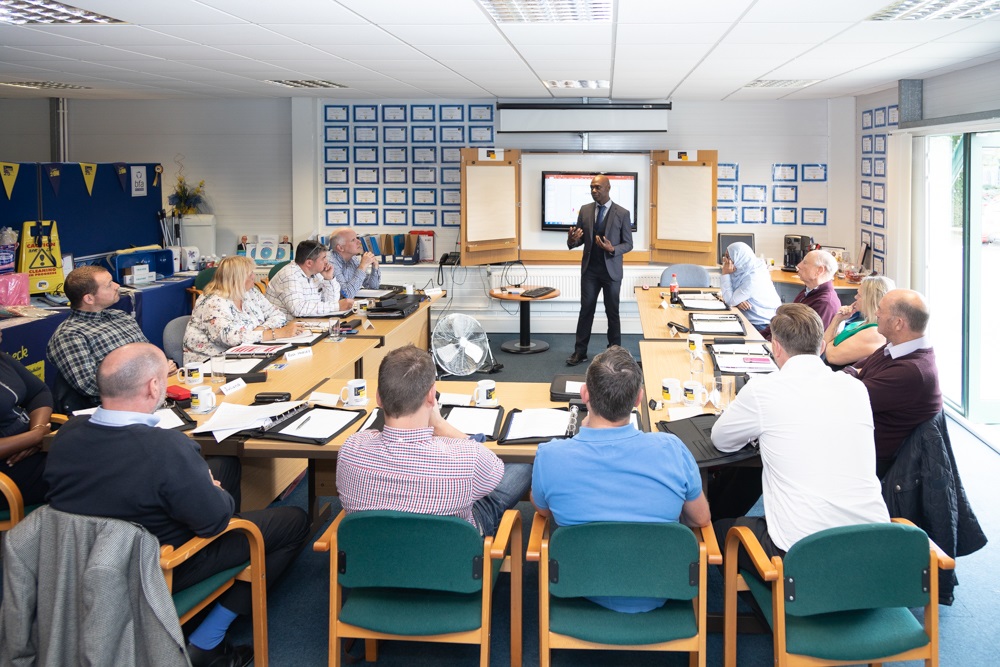 A mentor is allocated to all new franchisees to support and oversee the establishment of the franchisees business in the first year. The mentor is on hand to answer any questions or advise on operational matters. It is an invaluable support mechanism for any individual entering into a new field.
Whilst the franchisees and sales team are active building a successful Dublcheck turnover, the team behind the scenes at a busy Dublcheck Head Office are producing the customer's invoices for the franchisees, providing IT support and operational and technical advice.
Dublcheck transfer the signed contracts to franchisees in a brick building situation enabling them to build a good relationship with the customer. This enables them to ensure that the cleaners are trained, motivated and supported as other contracts are secured. The same process is repeated over again until their turnover is achieved. With regular income provided through the monthly contracts there is no need to worry about seasonal trends, the same money comes to the franchisee month after month.
Find out more about the Dublcheck Management Franchise and running your own successful professional cleaning business.
Click below now!
What

Our Franchisees Say

As a franchise it is comforting to know that you're using somebody else's name and system with their backing, and what attracted me particularly to Dublcheck was that there was no hard selling involved.Jayne

The stand out moment for me was when my Accountant advised me to register my company as a limited enterprise as I had reached above a 150k turnover per annum.Mike Dixon

The promise of a guaranteed turnover by the end of the first year was a definite attraction as was the back up of rolling contracts. Having professional salespeople to find customers was also such a benefit which allowed us to concentrate on operational matters.Annie & Dams
Why

Choose Us

Invoicing and cash collection

Guaranteed turnover

Business is obtained for you so you know exactly what turnover you get
Related

Franchise Categories
Related

Franchise Types