Eazi-Sites Launches Covid-19 Business Support Package
1st April 2020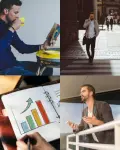 Eazi-Sites have delivered practical instructions to their franchisees on how to maintain a profitable technology business during this period.
As the world goes into unprecedented lockdown in response to the Coronavirus pandemic, Eazi-Sites partners worldwide looked to head office for support and guidance. The overall sentiment amongst the company's directors, staff and network has been one of feeling somewhat fortunate; if any industry can survive this turbulent period, it is technology. Small businesses are becoming rapidly aware that they need technology solutions to survive – being able to operate remotely and make sales online has never been more important. Eazi-Sites HQ have, nonetheless, put a number of initiatives in place to support its network of partners.
The Eazi-Sites team have been holding weekly webinars, exclusively for its licensees, to roll this strategy out, initiate positive discussions and answer queries. These sessions have been incredibly fruitful and aside from creating a feeling of togetherness through the crisis, have delivered practical instructions on how to maintain a profitable technology business during this period.
At the heart of this strategy is the Covid-19 Business Support Package – a collection of introductory digital products and services, made free by Eazi-Sites, for partners to utilise to continue to build a pipeline of new leads and bring clients on board:
The Business Support Package products were listed on the Eazi-Sites Online Academy as follows:
1. Get found higher on Google Maps for FREE with our cutting-edge SEO technology
2. Refresh your website with FREE hosting and powerful E-Commerce solutions
3. Join the mobile revolution with a FREE* Progressive Web App
4. Get more sales from your website with a FREE 1-2-1 Brand Communication consultation
5. Launch your own FREE* store or food ordering system
Along with the products themselves, Eazi-Sites has provided a beautifully designed marketing brochure to use, template letters. emails and sales scripts for each. Eazi-Sites has proven it is very much open for business during this period, continuing to launch new technology businesses for entrepreneurs all over the world, as well as keeping spirits high and trust strong amongst its existing network.
In a recent article on Forbes.com, Scott Jones, CEO of 123 Internet Group, said:
"We are in uncertain times…We have seen a real spike during the last few weeks from companies wishing to create or update websites, launch new e-commerce channels and create social media campaigns focused on home-workers and a real focus on using influencers and SEO to reach new audiences."
Find out more about the Eazi-Sites Franchise Opportunity by clicking below now!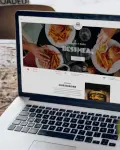 Zoom Integration & Remote Working Features with Eazi-Sites
4th August 2020
With a worldwide network of partners having launched with the award-winning Business-in-a-Box, Eazi-Sites plans to continue its growth into the latter half of the year.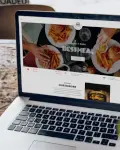 Eazi-Sites Announces Development of Exciting New Features
14th May 2020
This is a difficult time for everyone and Eazi-Sites is delighted to have contributed to the survival of local businesses by offering solutions that enable them to continue trading.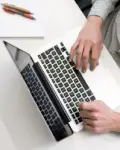 Over £5,500 Worth of Widgets Made FREE by Eazi-Sites
11th March 2020
In 2019, Eazi-Sites introduced 65 custom widgets for websites to help its network of partners deliver advanced functionality to their customers.
What

Our Franchisees Say

I have been looking for a way to build websites for the last 12 months. I chose Eazi-Sites because I tried to code but it wasn't for me. Their development team are excellent and I can't believe how amazing the websites are. My customers love the intelligent marketing features and I get referrals most weeks.E. Reolon - Eazi-Sites Partner

This is my first business and I was worried about having to spend 6 months getting everything setup. The launch team got everything ready in under 2 weeks and I got paid for my first website a week later. There is always someone at the end of the phone if I'm unsure about anything. The support has been first class.R. Van Der Westhuizen - Eazi-Sites Partner

I can finally work from home after years of struggling with a long commute. My health has improved and I feel like I have the income I deserve. There are so many businesses in my area with outdated websites and I feel part of the local business community. I can't recommend Eazi-Sites highly enough.R. Dowman - Eazi-Sites Partner
Why

Choose Us

Earn a repeat income

Work from home

No technical experience required
Related

Franchise Categories
Related

Franchise Types