bfa Award Win for InXpress' Neil Hatt!
16th July 2018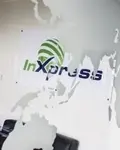 Winning the Network Contribution Franchisee Award, at this year's bfa awards, means a lot to Neil Hatt. He's InXpress' biggest supporter and believes the win was not only for him but for the entire InXpress network.
Neil Hatt, of InXpress Birmingham South, has a lot to be happy about. On 28th June 2018, he walked away with the bfa's Network Contribution Award, an accolade very close to his heart:
"It wasn't just me really wanting to bring it home for InXpress, they really wanted this too. The bfa have recognised what we do, it'll be helpful for people who are thinking of joining InXpress and perhaps need some reassurance."
Neil's passion for the InXpress network and his 'team first' attitude made him an incredibly strong contender for this year's award:

"I really believe in InXpress. It's given me so much. To be recognised for giving back to them was important, as is helping other people realise the strength of InXpress. It was important I bought it home for us."
Neil bought his InXpress franchise in 2006 and hasn't looked back since:

"I think franchising suits me so well because I have a big fear of failure. I think to be a true entrepreneur you've got to have no fear. Whereas with franchising, you're always trying to get better but if you stay within the system then it works, so I can be successful within the framework."

The determination to make his franchise successful has definitely paid off.
The anticipation before receiving an award can be painful, not least if you're determined to win on behalf of your entire network:

"I had the standard nerves anyone gets when you're up for an award. You're always nervous because you've put time and effort in and you always want to have a win. Adam Thompson, the UK and Europe CEO said to me, 'with an award you always try to act cool, almost like it doesn't matter if you win. But secretly you really want to win'. I turned to him and replied, 'there's no secret about it, I want to win!'"
Of course, with any award win comes the anxiety of accepting the award, added to this was the fact Sir Chris Hoy was presenting it!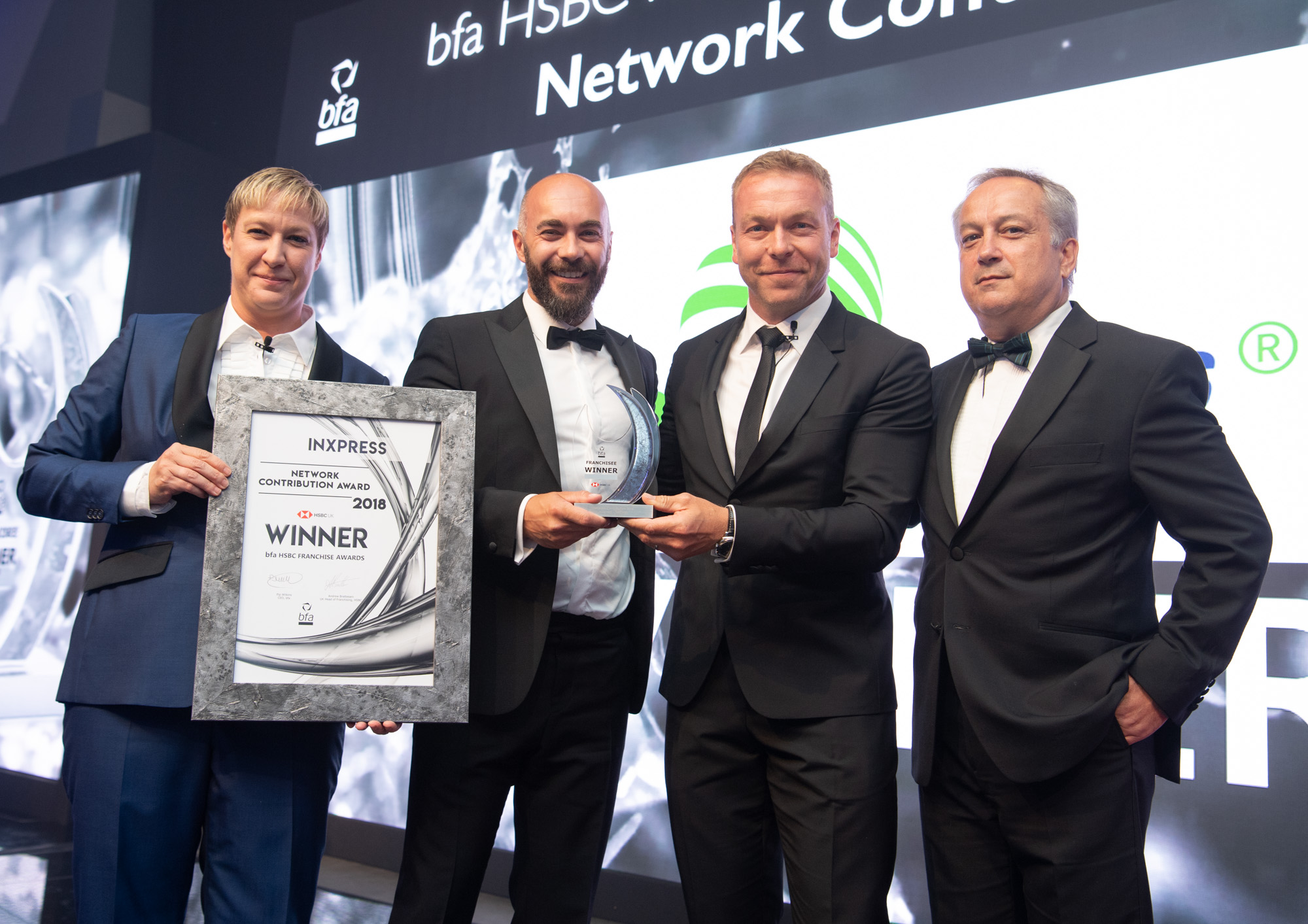 "When I meet someone with a high level of success and achievement, it makes me feel like a little kid again. Not so much intimidating, but respectful. It does make me feel admiration, like a child looking up at your dad. He can do no wrong, he's a superhero. Even though I'll be 40 in August, I still felt a sense of awe. Meeting people like Sir Chris, who are at the top in their field, is really humbling and inspiring."
The reaction from his fellow franchisees and the global network has been overwhelming for Neil. Members of the InXpress global network from Australia, USA and Vietnam have all contacted him to commend him. From email to LinkedIn, Neil has been inundated with messages of support and congratulations:

"When something like this happens, you realise the global reach of InXpress. Whilst the bfa is a UK based organisation, it generates a knock-on effect globally. This is another award for the system. It was superb achievement!"
So, what does this award win mean for the future of Neil's InXpress franchise?

"I'm helping Ben Kirby with Franchise Sales, so winning this award is going to be something I can talk about to potential franchisees. InXpress won the bfa's Innovation award last year and now we've added the Network Contribution award to our collection. It means I can talk about how the network works, how we contribute and what we do as a system. This award provides us with the evidence to back it what I am saying."
But, as humble as ever, Neil continues to stress, it's not just about him:

"It really isn't just me who won. With so many people committed to InXpress, everyone contributes, everyone wants to help."
If you are interested in finding out more about how to build your own successful business, using the InXpress franchise model, chances are you will end up speaking with their bfa-award winner. Find out how InXpress can help build your future by clicking below
What

Our Franchisees Say

I chose to franchise with InXpress because it's like someone's got their arm around you. I also liked the fact that you didn't need a lot to run the business. You can run it from home, an office or anywhere in the world as long as you've got an internet connection.Kully Sahota, Peterborough franchisee since October 2012

With InXpress you don't buy or sell stock so the business has low overheads and you don't lose money on damaged stock. You're selling the services of world branded products and it's much easier to sell DHL services than white van. E-commerce is booming at the moment because more and more people are now buying online.Craig Atkins, Reading franchisee since 2007

I've known about franchising for quite a while and I'm reassured by the fact that 95% of franchisees are still in business after 5 years. New businesses often fail before the initial five years.Bill Carter, Liverpool franchisee since 2008
Why

Choose Us

Low entry cost

No inventory, no warehousing, minimum overheads

High income potential
Related

Franchise Categories
Related

Franchise Types