Frank Milner is on a Mission to Change Students' Lives
10th July 2019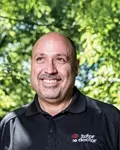 Frank Milner
Frank Milner reveals that his recent trip to India is part of the franchise's push to become a global household name and can barely contain his excitement about joining India's fragmented supplemental education market.
"I really loved it and, from a business point of view, I had a really great time in India," he says. "From a personal point of view it was well beyond my expectations. So yeah, it's been a little hectic but that's how we like it."
But the push into Asia is hardly the only effort from the Canadian franchisor to reach its goal: over the past two years the company has been on a mission to rejuvenate and reenergise the network.

"We went through a rebranding process because we had all these great things happening in the business and lots of success stories from students but I didn't feel like we were doing a really good job telling that story."
Having enlisted the help of the branding agency McKee Wallwork + Co, Tutor Doctor has spent considerable efforts to better showcase franchisees' passion for improving students' lives. As a result, the franchise today sports a new logo, a bolder colour palate and has had franchisees collaborate to write the book The Academic Success Formula. It also sports a new tagline: 'How learning hits home.'
"It really helped us define who we are and what we are all about."
The rebrand also represents Tutor Doctor's ambition to stand out in an increasingly competitive industry. From app developers spitting out e-learning tools to other tutor franchises, the educational industry is booming. Global Industry Analysts, the research firm, expected the global private tutoring market alone to be worth $100bn in 2018. So showing the ethos was really important for the franchisor.
"We care about our students like they're our own kids. I think that really sets us apart and it really paves the way towards this bright future that we see for the company and our franchisees."
An outsider may consider his passion to be the just another sales pitch from an executive with a keen eye on the bottom line. However, nothing could be further from the truth as Frank's teenage years provided ample reason to believe in the model.
"I certainly have first hand understanding of the power of tutoring,"
Today the company has 300 franchisees that operate 560 franchise territories in 16 different countries. But as his trip to India demonstrates, this number is sure to grow in the years to come.
"Our vision for 2020 is to have 1,500 franchisees operating in 50 different countries around the world."
Having recently completed the rebrand and introduced new launch support specialists to help new franchisees get off the launching pad, he is confident and almost giddy about Tutor Doctor's ability to realise its goals.
"I've always been excited about the business. But we're at that place now where I feel like we are going into the next stage of the journey as a brand."
Find out more about franchising with Tutor Doctor by clicking below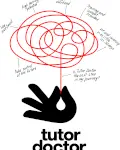 Mother and Son Duo Change Children's Lives
4th July 2019
This mother-son duo are changing children's lives after becoming Tutor Doctor franchisees.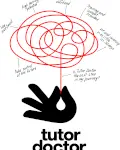 Ex-Press Secretary Becomes Tutor Doctor
2nd July 2019
Margaret Thatcher's ex-press secretary, David Boddy, has become a Tutor Doctor franchisee.
Why

Choose Us

Tutor Doctor franchisees benefit from the use of The Big Apple, a centralized customer relationship management (CRM) software system that assists with the ongoing coordination and management of the tutors. The Big Apple streamlines the client relationship process to increase the system's profitability.

Benefit from Tutor Doctor's successful one-on-one tutoring model that eliminates the need for high overhead costs associated with a traditional brick and mortar business.
Related

Franchise Categories
Related

Franchise Types