Snap Franchisee Masja talks about why she decided to invest in a Snap Fitness Gym Franchise
Hear from Masja, owner of Snap Fitness Bishop's Stortford as she talks about becoming a Snap Fitness Franchise.
What did you do before & what made you decide you wanted to open your own business?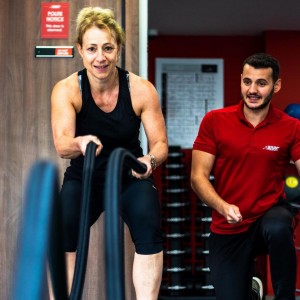 For over 20 years, I worked as a 3D detailed designer in the oil and gas industry, initially in Holland and then in the UK and, for a short time, in Norway. It was a great industry to be in, it paid well, and I really enjoyed the challenge and creativity.
It helped me build a wide range of skills and expertise including training others, whilst also learning to navigate being the only woman in a male dominated industry.
In recent years, the industry has been hit hard, resulting in many of the large oil and gas companies leaving the UK or completely disappearing. This made me reconsider making a change.
An interest in staring my own business was sparked by a visit to the Franchise show in London in 2016. As a regular gym goer, passionate about wellness, I started talking to franchisees of gym-based businesses to understand more and then went onto open a Snap Fitness in Bishop Stortford.
What are your key highlights of owning your own business?
Owning a business has been very difficult over the past year because of Covid, however prior to this, a key highlight has been the satisfaction of seeing my hard work in organising the building of the gym come to fruition. Seeing the number of gym users grow from zero to over 1,500 in just over a year was rewarding, and not just financially.
I have also had to rapidly develop leadership skills and expertise and I get great satisfaction out of seeing my team grow and succeed in their roles.
Another real highlight for me has been helping our members achieve their goals, from the novice gym user to the athlete training for a competition. In some ways it has been most rewarding to help motivate and encourage people who have been reluctant exercisers in the past.
It has certainly not been an easy ride. I know that I have made mistakes and been frustrated at times, but I have learned from these experiences and through it all, even in these difficult times, have never regretted becoming a business owner.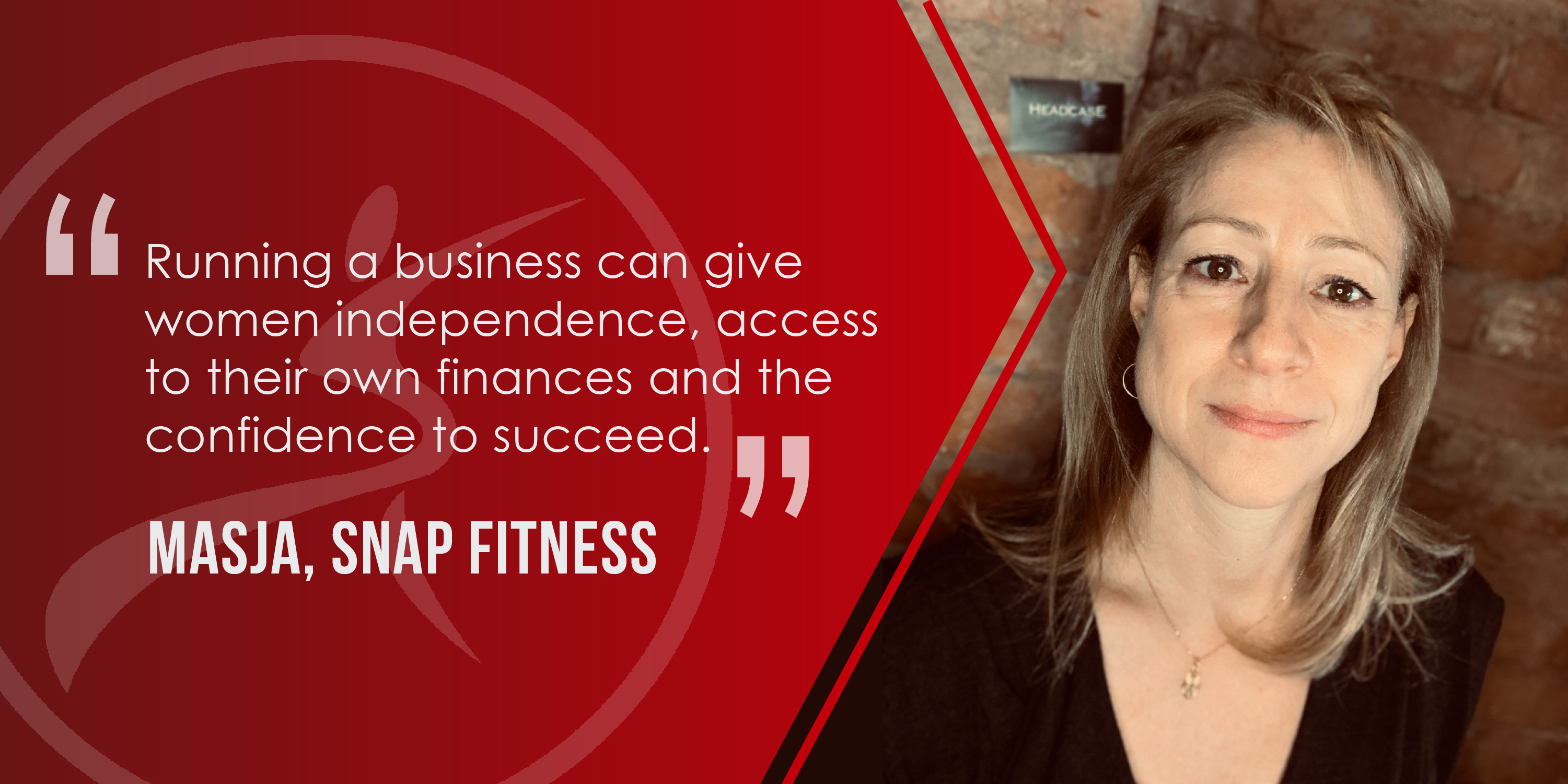 Why is it important for women to run their own businesses?
Women have an important and unique contribution to make in all walks of life. Too often they lack the confidence to consider taking on a business. Also, when there have been no women in a family who have started their own business, they may not be given much encouragement to have a go or might have even been discouraged.
Running a business can give women independence, access to their own finances and the confidence to succeed. This will enable them to be good role models for their own children, particularly their daughters.
Running a business can give women freedom to organise their lives alongside their family responsibilities. You can organise how you spend your time so that it can be set around other commitments such as picking children up from school.
What's the most important piece of advice you would give other women thinking about opening own business?
When opening a new business, it's very important to have good, trusted people around you. Don't think you can do it all on your own, never feel uncomfortable to ask for help or advice. Information is key. Take advantage of all the advice and help that is available.
It's hard work, especially at first, but stick to your goals and keep reminding yourself why you are doing it. I created a poster of encouraging/optimistic quotes and put this on my deck. Quotes such as 'Trust yourself, you know more than you think you do' and 'You only fail when you stop trying' are there to remind me to keep on track and that when things get difficult there is always a way forward.
How can we encourage more women to pursue entrepreneurship as a career?
It needs to start in school. We need to ensure that women entrepreneurs are well represented. It's useful for women to speak to students about their businesses and how they got started and settings where they feel inspired and not embarrassed to ask questions.
We need to have more advertisements that show images of women in leadership positions and who are business owners. It's about breaking down the unconscious bias and any negativity about women in leadership roles by showing that they can succeed.
We can use social media to advertise and promote women entrepreneurs and create a community of likeminded people sharing their challenges and successes.
And finally… who are you inspired by and why?
I am more inspired by the everyday women I meet and know than by celebrities.
Women who excel despite the odds and who never give up impress me.
Women who come to my gym and are determined to improve and who stick to their goals inspire me to continue striving after mine.
My mother is a huge inspiration to me. She is independent and has boundless enthusiasm for her artistic passions, which she has turned into a successful clothes-making and design business.
Find out more about the Snap Fitness Franchise and running your own Snap Fitness Gym.
Click below now!
What

Our Franchisees Say

I opened my first club in 2019, it delivered great returns and by the end of 2021 I'll have a total of four clubs across the UK and my first Ireland site.Peter Dhillon, Snap Fitness Franchisee

I'm new to both franchising and the fitness industry. The support across the whole process from finding the right site through to opening and beyond has been invaluable to set me up for success.James Birtchnell, Snap Fitness Franchisee
Why

Choose Us

A global network of 1,000+ clubs in 20+ countries

A clear path to long-term, sustainable growth

The opportunity for a fast ROI - in just 2-3 years
Related

Franchise Categories
Related

Franchise Types