Mike Dixon Dublcheck Franchise Altrincham
Mike Dixon first found out about Dublcheck at a Franchise Exhibition and now recommends a Dublcheck Franchise to anyone interested in setting up their own business.

What did you do before running a franchise?
Police Officer
What prompted you to look into the franchise route?
I wanted the back up of a successful brand.
How did you find out about Dublcheck? What appealed and why did you decide to join the network?
I went along to a Franchise Exhibition at Event City, Trafford, Manchester and looked at many different Franchises. I took away and exhibition brochure and it was in there that I found an article about Dublcheck and their success and wanted to explore this further.
What was the process like, how quickly were you on board?
The process was very informal and had a friendly approach. My now wife Janet came along with me to meet with Joe. The whole process was explained and how the franchise worked along with how the investment works. We were also able to pick out randomly from the long list of franchisees and speak with them about their experience. Armed with all this we were able to make a confident investment knowing we had the back up and experience to get us on our way and we made the informed decision to join Dublcheck.
What training did you receive prior to launch?
I was investing in the Franchise as my new career and I was able to invite Janet along to the course as we hoped in the future years she would be able to come on board with me.
The training course was a very intensive, well-structured programme. The course included the basics of how to conduct a commercial clean, even going with Anne to a commercial premise to practice the skill of commercial cleaning. This was invaluable to us given that we had only ever experienced our own domestic cleaning and what a difference there is between the two.
We also had inputs from already successful Franchisees who gave us lots of tips and know how.
We were introduced to all the Dublcheck staff at headquarters and the Sales Team did an input for our respective geographical areas.
We also had inputs from the Uniform Supplier, Morepay (employment law) and the Dublcheck Accounts Team. We covered everything you need to set up and start a new business. I can truly say I don't know how I would have done this without joining this Franchise.
What was initial trading like? How did it go in the beginning?
Quite quickly I was introduced to my new contracts. I was given a Mentor, Graham, he was very knowledgeable and was a great Ambassador for Dublcheck. He took me along not and introduced me to clients and showed me how to conduct a survey of premises for quotations.

What ongoing support does Dublcheck provide?
The support I have from Dublcheck is literally a phone call or email away. Nothing is ever too much trouble for the Team.
Do you feel that being part of a franchise and a member of a network brings greater benefits (than a start-up)?
There are always going to be times when you need business support in one way or another, having that back up makes running your own business so much easier. I attend a lot of networking events and from sharing experiences with start-up business owners, and some of the bad experiences they have had, I would always recommend franchising.
What does a typical day in your business involve?
The good thing about my business is there is no typical day. I can have meetings for new contracts one day, the next I can be visiting my clients to keep that contact up ensuring their needs are being met to taking the day off because I can.
What's been the standout moment so far?
The stand out moment for me was when my Accountant advised me to register my company as a limited enterprise as I had reached above a 150k turnover per annum.
How has life changed since become a franchisee (i.e. work/life balance/career-fulfilment/financial rewards)
I have to say life has changed a lot. Going into any new business is a challenge. It takes a while to get that work/life balance we all crave. I am now in a position where I have supervisors and I have an office which keeps home and work separate. This has taken time to achieve but dependant on what investment and business plan you have this can be achieved quicker. I chose to build up my business steadily doing a lot of the cleaning cover myself. But I can proudly say I have worked hard with the support of Dublcheck to grow my business to a level that I can employ more staff to give me that work/life balance and still maintaining financial benefit.
What are your future plans?
The future plans for me is to continue to grow the business in a semi-retired, part –time basis with a view to keeping the business running into my retirement and passing onto to our family to run. My next goal is to reach the 250k turnover which with the support of the Dublcheck Team is achievable. No goal is too high in the Dublcheck Franchise!
What do you think it takes to be a franchisee (and with Dublcheck), what values, qualities do you need?
Hard working, conscientious, friendly and approachable.
Would you recommend franchising to others and would you recommend a Dublcheck franchise?
I have and will continue to recommend franchising, especially a Dublcheck Franchise to anyone interested in setting up their own business.
Find out how you can start your own Dublcheck franchise by clicking below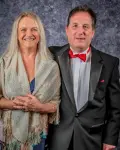 Introducing Annie & Dams from Dublcheck
Annie & Dams chose a Dublcheck franchise as they wanted a business that they could both work in.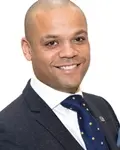 David Innis Dublcheck Franchise Birmingham
David Innis shares his experience of of how he started his Dublcheck business.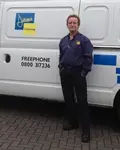 Desire For Better Work-Life Balance Lead To Franchise With Dublcheck
Len Donnelly decided to seize the opportunity with Dublcheck to create a better work-life balance for him and his family.
What

Our Franchisees Say

As a franchise it is comforting to know that you're using somebody else's name and system with their backing, and what attracted me particularly to Dublcheck was that there was no hard selling involved.Jayne

Since I became a Dublcheck franchisee the home/work life balance has improved tremendously – I can spend more time with my wife Sue and see more of our nine grandchildren helping with baby minding when and if required. I often get asked as I have just celebrated my 60th Birthday (March 2018) when will I be retiring. My answer is why retire when I am enjoying the life with Dublcheck.Len Donnelly

My wife and I invested with Dublcheck in 2016. We loved the concept of guaranteed turnover in year one. Once we became a partner, we received great support from the team. Dublcheck care for its franchise owners and are willing to go the extra mile to help us succeed. We are well on our way to achieving our financial and personal goals.Pankaj Parmar
Why

Choose Us

Low overheads – you can operate from home

Guaranteed turnover

Invoicing and cash collection
Related

Franchise Categories
Related

Franchise Types