Zeb PA Franchise
News
Features
Events
Resales
Zeb PA Business
Internet Administration Franchise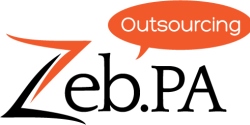 About the Zeb PA Business:
Zeb PA provides small businesses with virtual administrative support and telephone answering services. They are an outsourcing franchise.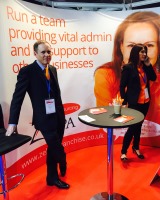 Zeb PA has built up a portfolio of hundreds of clients since their head office in Essex began trading in 2005. They have acquired much marketing expertise and only effective sales methods have been retained.
The virtual PA and outsourcing industry is booming as more and more companies are formed and self-employment becomes increasingly common.
The Benefits:
Zeb PA's experience and systems offer you the ability to build a business supplying admin services to 5 million small businesses. Their business model provides an operation that will run itself.
This company has clients right across the spectrum, including:

Harley Street clinics
Roofers
Security
Consultants
Solicitors
Telecoms companies
Estate agents
New possibilities are always being explored to keep pace with a rapidly growing and evolving industry. Zeb Pa has invested in new systems and the advantages of the continued change brings such as more products and services to sell together with greater profitability.

The Zeb PA Business Model:
The business model limits start up costs. It is a flexible model so franchise owners can start their own business working from home. They can then progress to setting up an office and employing staff. The aim is for the franchise owner not to carry out the work but for them to employ a team of PA's to do so.
The Head Office at Zeb PA can perform the staff function until franchise owners have sufficient resources in place. Once a franchise owner has progressed they will employ an office manager so that the franchise owner can concentrate on growing the business to their desired income level.
The model uses primarily subscription based payments so reducing the need to constantly find new customers. Many customers stay with Zeb PA for years.
Fully Comprehensive Training and Support:
Zeb PA will guide you through setting up your own business helping you gain new clients and referring business to you from national accounts.

They will also steer you towards moving into your own office and putting together your own team so you can achieve that ultimate goal – a business that runs itself when you're not there.

The Franchise Package:
Access to funding from High Street banks with financing available for approved applicants
A comprehensive four week training programme plus extensive and ongoing follow up support to steer you to success
Large exclusive territories each with around 50,000 registered businesses
PR support
Ongoing marketing support including merchandising material
Your own personalised website
An initial batch of ten clients to help you get going

Are you ready to join this Internet Administration Franchise?

Zeb PA are looking for self-starters, perhaps with some management experience. However, their franchise owners will need to have an optimistic, "can do" attitude to develop their own territories in growing market.
With the necessary skill set, and following the step-by-step growth plan, a franchise owner can achieve a high return on their investment in an expanding and exciting market.
Find out more about the Zeb PA Business, the exciting new Internet Administration Franchise. Click the button below now!