FASTSIGNS Franchise
Features
Events
Videos
Resales
Franchising after a career with the Armed Forces: FASTSIGNS® Watford
3rd January 2012
Dick Northcote, 64, and his wife Carolyn have been running their FASTSIGNS centre for 17 years.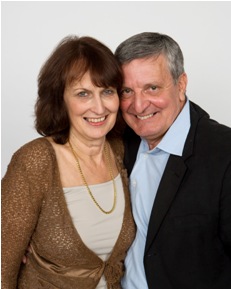 Dick was a pilot in the Royal Air Force for 29 years, from1963 – 1991, and during this time he was posted to locations all across the world including Bahrain, Singapore, the USA and the Falkland Islands mainly flying Phantom fighter aircraft in the ground attack, air defence and instructional roles. He was awarded the OBE in 1987 for his work in establishing and commanding a new fighter squadron which was needed in the UK to replace those aircraft that had been deployed to the Falkland Islands.
When Dick left the RAF in 1991 he was 46 years old and a Group Captain. Like many aircrew he joined British Aerospace in Saudi Arabia where he liaised with the Saudi Arabian Air Force on a well-known defence project called Al Yamamah. However, after three years with BAe, he decided it was time to pursue his ambition to run his own business.
Why did you decide to run your own business?
"My wife Carolyn joined me in Saudi for my last six months and we spent much of that time studying our options. I was tired of working for someone else and we both fancied a more independent lifestyle."
Why did you choose franchising?
"Being in the RAF for such a long time, I felt that a franchise would provide me with the support necessary to fill any skills gaps that might be lacking. Carolyn and I did some comprehensive research into some 50 types of franchise available, everything from McDonalds to Snappy Snaps.
We read all available publications on franchising (there was no Google in those days!) and finally decided on a sign franchise. We felt we could cope with the design and manufacturing sides of the business and people always need signs! Also our research indicated that there was a high proportion of repeat business."
Why did you choose FASTSIGNS?
"We finally plumped for FASTSIGNS. They are a well-established company based in the United States since 1985 with a very successful track record. We were attracted to the fact that they are a multi-national organisation and were looking to expand in the UK and Europe. They have now been running in the UK since 1993 and have proved to be especially adept at providing training in all aspects of running a sign business and supporting each FASTSIGNS centre throughout the period of the franchise agreement right down to the eventual sale of the franchise".
Are there skills that are transferable from the military to the world of franchising?
"Definitely. The military gives you excellent leadership, organisational and managerial skills, which are helpful in any business… and FASTSIGNS provided support in those areas where we weren't so strong such as actually running the business, the financial aspects, marketing, sales and of course how to make signs."
How is your business going?
"It is certainly true to say that if you stick to the system and are prepared to work at it you will not go wrong. We have made profits since year 2, steadily building to the point where we now have a strong customer base, the very latest sign technology and excellent well-trained staff. As we approach retirement age this year we look forward to finding a buyer and handing over a successful business that has provided us with a good living for over 17 years."
Any comments for any ex-servicemen or women reading this?
"Running our franchise has enabled us to have an independent lifestyle and a good standard of living. Although I have a military pension it is not enough to survive on so I would recommend franchising as a means of boosting your income as well as providing support in those areas of business that you may not be familiar with coming from a military career."
To find out more information on FastSigns Franchise simply complete the form below or click the button

FASTSIGNS Franchise Case Studies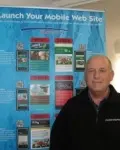 Franchising after redundancy: FASTSIGNS Guildford
13th January 2012
Married father of two, John Harvey found success after redundancy with Fastsigns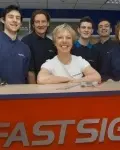 Going it alone? You'll never be on your own with FASTSIGNS.
3rd January 2012
Women in franchising: FASTSIGNS Chelmsford