BCR Associates Franchise
Neil Rice talks about being a BCR Associates franchisee
9th May 2011
Neil Rice, BCR Franchisee
Why did you choose franchising?
Myself and my business partner were looking to get out of our existing careers to do something different and rewarding. We came across BCR Associates and were instantly attracted to the franchise opportunity.
One of the aspects we particularly liked was that unlike many franchises, BCR Associates franchise owners are not tied down to one specific territory. We both have children so, without any territory restrictions we can still spend time with our family whilst having clients all over the UK.
What did you do before taking up a franchise?
Lee and myself ran an independent financial advice practice. When the Government announced it would be making changes to the regulatory system, due by the end of 2012, we believed the new Financial Services Authority (FSA) regulations would impact adversely on our incomes. This is why we chose to become BCR Associates franchise owners.
How did you raise the finance?
The purchase of the franchise was financed through savings and part of the sale proceeds of our IFA practices.
What training and support did you receive initially and ongoing?
The company's pre-launch training programme is excellent. We both come from a sales background but what BCR Associates provides its clients was a new in-depth process for us.
The training manual we were supplied is a fabulous reference tool. In addition, the ongoing support services from head office really are second-to-none, with a negotiator or any other help just a phone call away.
What challenges have you faced?
We already had a number of business contacts from our previous business and with our sales background that gave us a good head start. As with any new business, it is still hard work initially and we had to get to grips with the cost reduction industry. The support of a franchisor does make this process a lot easier though.
Has becoming a franchisee changed your life, if so how?
Yes. I get a lot of satisfaction from this business, both from the services we provide our customers and the work/life balance it gives me. I am very pleased I made the move from being an IFA to owning a business cost reduction franchise.
What advice would you give to someone thinking of buying their first franchise?
Do it! If you want the satisfaction of running your own business but with the help and support of an existing business model franchising is the right route for you.
What are your plans for the future?
Our business is less than 12 months old so at the moment we are working on consolidating our business but eventually we hope to employ someone to handle the company's administration work so that we can concentrate fully on making savings for our clients and generating good profitable returns.
There is great potential in the business and we see many opportunities for expanding.
Would you do it again?
Yes. It is a business that is going to continue to grow. It has great potential and I see many opportunities for expanding.
To find out more information about BCR Associates simply complete the form below

BCR Associates Franchise Case Studies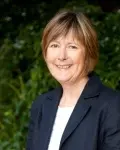 Sally Cattle becomes a BCR Associates franchisee
18th September 2012
Sally Cattle talks about her motivation and decision to become a BCR Associates franchisee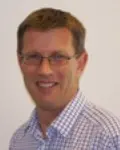 FORMER TRAINER PRAISES THE BCR ASSOCIATES' TRAINING SCHEME
12th March 2012
Meet David Thompson former manager in the NHS responsible for services to children with disabilities before joining BCR Associates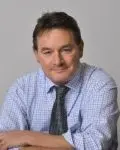 Nigel Collins talks about being a BCR Associates franchisee
9th May 2011
From mortgages to consultancy with BCR Associates