Martin Treasure: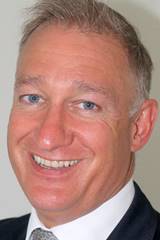 I had spent 25 years running my own small business and really wanted a new career using the skills I'd developed: Motivating, growing and developing small teams was incredibly rewarding and something I loved.
The YB12 Business Advisor Programme is specifically aimed at those who wish to coach and develop small businesses - it suited me perfectly as I'd spent all my working life in this area and wanted to develop my own coaching consultancy with Small Business Advice at the forefront.
YB12's Business Advisor Programme gives me brilliant material, fantastic marketing assistance and a real, tangible support system so that I can succeed and gain clients, help them grow their business and grow my own income. It was the best – and one of the easier decisions I could take - to join YB12.
If you have a passion for developing and growing Small Businesses, then this is an absolute 'must'!
To find out more about YB12 Coach franchise opportunites just click below to request your FREE franchise information pack