Maid2Clean Franchise
Maid2Clean Franchisee Marion Bond recalls her initial steps
21st February 2009
Marion Bond recalls her initial steps into becomng a Maid2Clean Franchisee: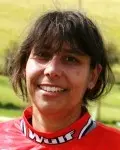 "The ambition to run my own business has been with me since I was about 18 years old; I am now 40 and cannot understand why I have given so much time and energy working for others".
"Around 4 or 5 years ago, with our household bills starting to outweigh our income and following the failure to increase our 'wages', my husband, Nigel, and I decided to look into starting our own business".
"Our criteria being - work from home with no stock holding. After looking into many business ideas, attending exhibitions and buying endless magazines, we stumbled into the franchise village at an exhibition in Olympia".
"Maid2Clean was not represented at this particular show, but the idea of a franchise did appeal, due to the proven business concept, support from the franchisor and the banks like them too. So we started researching more seriously. We arranged to meet Elaine, who made us feel very welcome and explained the business in detail. We both came away with the impression that failure was not an option, this is a proven business and will work".
"A year and a half later, Nigel is working full time and supporting me, while I run the business from home. Obviously, there have been some pitfalls; the biggest one for us is the rural location of our customers and the lack of large towns in our area. This means, I have to work harder finding reliable cleaners with transport. Reliability will always be a problem when you are dealing with people, that's the nature of the job, however if you are located in a sparsely populated area think carefully about where your clients and cleaners will come from".
"In summary, we are happy with the business, it grows slowly, in our case, but surely. We have no one to blame if goes wrong, but reap the profits when it goes right. We have decided not to make any hasty decisions before our 5th year anniversary, by this time we should be making a very healthy profit".
To find out more about Maid2Clean franchise, click the "Request Information" button below.

Maid2Clean Franchise Case Studies