Maid2Clean Franchise
Testimonials from Maid2Clean Franchisees, the UK's No 1 Management cleaning franchise
28th January 2010
Read testimonials from Maid2Clean Franchisees, the UK's No 1 Management cleaning franchise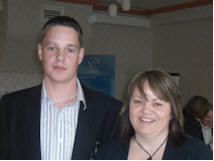 My partner and I were fed up with the thought of working 9-5 for the rest of our lives which led us to looking on the internet for a way out. We weren't even sure what we were looking for. We looked up various franchises, but a lot of them needed a lot of money and time to start. We were both working full time, had a family and not much spare time or cash . We came across the Maid2Clean Franchise and decided to find out more, and Maid2clean ticked all the right boxes. We started our Franchise in September 2007 and have never looked back! We have had some challenges along the way, but with help from Elaine, Mike and the Forum we have always found a solution. I have now managed to go part time in my job and looking forward to being able to run the business full time in the not so distant future. The training and support is continually on offer and you never feel you are on your own. Every house needs to be kept clean and the demand is out there. Maid2Clean is without doubt the best decision we have ever made.
Chris and Jackie (Mansfield)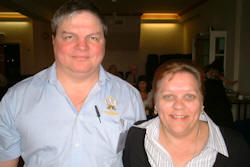 My name is Wendy Davies. In 2006 I found out about 'Maid2Clean', and felt with my working situation at the time I could take on the franchise on a part time basis. I felt this would not impact on my other form of employment. Little did I realise how quick things change. In the three years I have been doing the franchise I decided to resign from my other position as the work grew. I enjoy the work, I meet and speak to many new people and feel that I am providing a valuable service. I have a good group of ladies who I find the work for and also believe the business can grow more. As with the present economic climate I have seen that people have tightened their purse string, yet there are those who situation has changed and are welcome of some domestic assistance. I feel that taking on the franchise was very worthwhile and I do fell it gives me a lot of self satisfaction.
Wendy Davies - Maid2Clean West Glam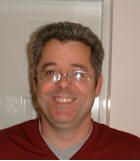 I had spent a long time looking for a business that I can start at the right price, with a potential income to allow me to be comfortable in later life. I tried probably the same ventures as most people, things like online businesses, such as eBay, online stores, affiliate schemes, all of which returned a very small reward, no where near the promises they advertised. After eventually coming across Maid2Clean I was very pleased that i could obtain a real business that will afford me a comfortable living. I met with Mike & Elaine, talked over the business, the fact that it is residual income and will grow each month is very appealing. They are not offering you a pipe dream, but a real opportunity, that i only hoped I'd found sooner. But as the saying goes (better late than never). If you are prepared to put in the effort and listen to not only Mike & Elaine, but other franchisee's from the forum, there is no doubt in my mind that you will become successful. (As will I)
Brian Sheppard Maid2Clean (Wilmslow)
To find out more information about a Maid2Clean franchise simply complete the form below

Maid2Clean Franchise Case Studies