Manage your own Auntie Anne's Bakery Outlet Business and obtain a strong return on your investment.
The Auntie Anne's Franchise is an established and international Pretzel Bakery Outlet Business. They have over 2000 stores in more than 25 countries and is a truly globally brand which continues to grow in popularity.
In the UK there are 40+ stores with strong growth plans for 2020. Auntie Anne's has been in the UK for 15 years with the oldest store still achieving year on year growth.
Historically the stores have been in shopping centres or travel hubs but increasingly they are expanding their store formats to cater to different types of locations, including larger high-street units and semi-mobile options for outdoors.
The Auntie Anne's Pretzel Franchise:
An Auntie Anne's Franchisee will be managing their own Auntie Anne's Bakery Outlet Business. Wherever it may be the philosophy of the brand is still the same, to serve freshly baked pretzels from a sparkling clean store with friendly and courteous customer service.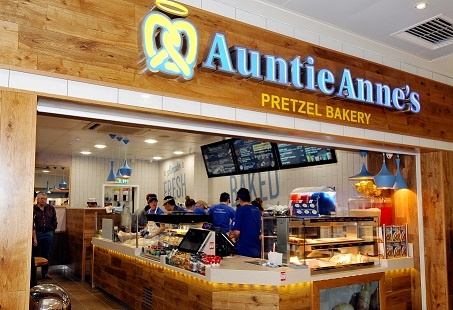 Auntie Anne's is famous for their soft pretzels in an assortment of sweet and savoury flavours, however over the years they have developed their menu in order to cater to various dayparts and different customers.
Evolved from the classic pretzels, they have a range of portable and convenient snacks on the go such as cinnamon pretzel Nuggets or Stix.
They can also offer something more substantial such as a pretzel pizza or pretzel sandwich. There is a full hot and cold drinks range alongside a Gelato option.
Every freshly baked pretzel comes with a guarantee to ensure it's fresh out the oven in order to provide every customer with an amazing experience.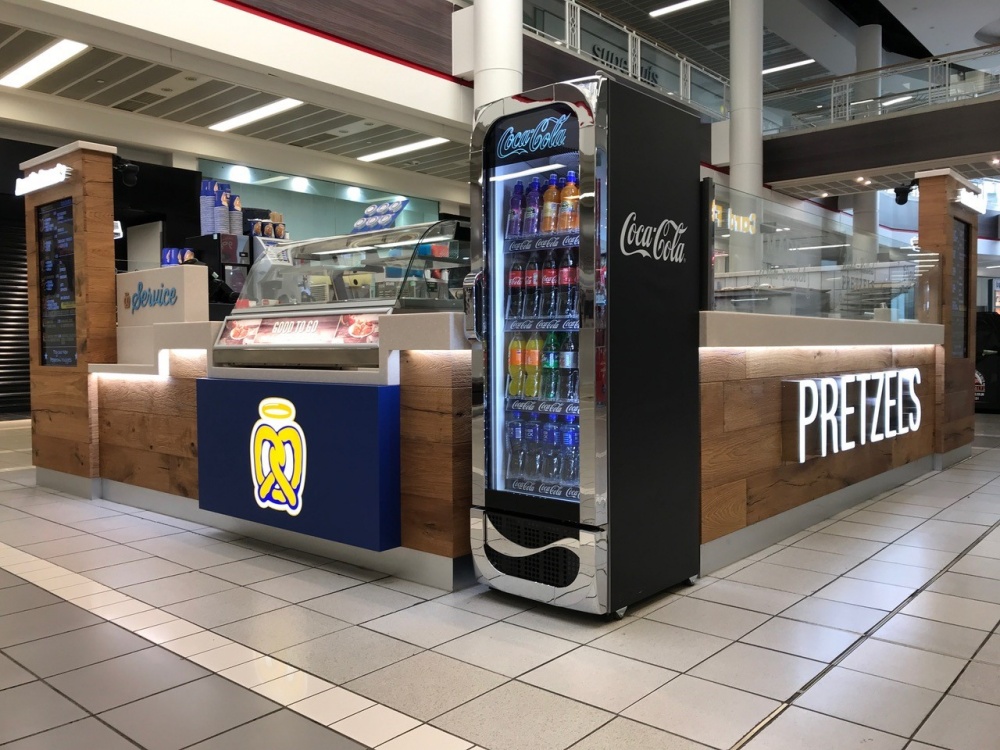 Franchisees manage the daily operations of the store and the team of employees around them. They ensure the customer service and operational standards are being met along with driving the sales and motivating the team.
Very Competitive Gross Margin
There are not many food businesses where you can expect to operate with a Gross Margin in the region of 75-80%. Auntie Anne's can share example accounts and sales once an NDA is signed.
Training
Every Auntie Anne's Franchisee must complete a thorough training course which takes place at the Head Office and in your store once built.
This course takes you through operations training (all of their pretzels are handmade on site, nothing pre-made or frozen at Auntie Anne's!), marketing, HR and general business practices. Auntie Anne's have a fully equipped training kitchen at their Head Office meaning your pretzel rolling skills will be perfected by the time your store is ready to open!
Support: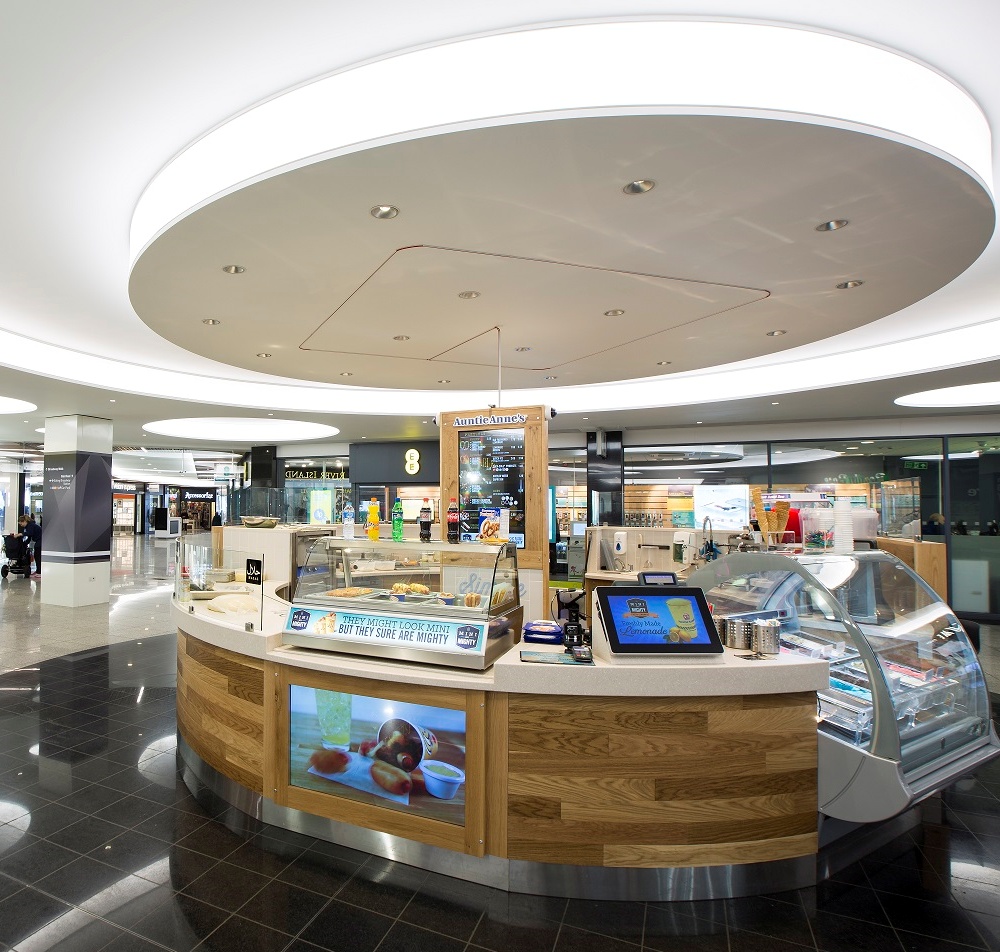 There is no doubt that the UK Commercial Property Market can be difficult to navigate. Auntie Anne's experienced and dedicated property team will work on your behalf to secure what they believe are the most prime opportunities throughout the UK using their experienced and highly regarded property experts used to dealing with all manner of property negotiations.
The Auntie Anne's Head Office team will be there to support you, from the initial property search to recruiting your first team of employees, to your Grand Opening event.
They have a wealth of experience behind them with a previous major car rental UK franchisor and ex food franchisees on the team. Plus with over 10 years of working on this brand in the UK they have strong relationships with landlords, suppliers and wholesalers to ensure they can get the best outcomes for their franchisees.
The Investment:
To become an Auntie Anne's Franchisee the franchise fee is £18,000. The overall investment will be between £135k - £180K which includes the franchise fee, equipment and construction, this depends on the format and size of the store.
Franchisees will require £40,000 - £70,000 of available personal investment with the rest raised through a bank loan/leasing etc. - Auntie Anne's can put franchisees in touch with a franchise specific finance brokers.
Auntie Anne's are looking for fantastic franchisees who have the perfect mix of staff and retail management, who are operationally focused and passionate about the brand to turn these simple ingredients into a great Bakery Outlet Business!
Find out more about the Auntie Anne's Pretzel Franchise opportunity and managing your own successful Bakery Outlet Business. Click below now!