The Quick Lane UK Franchise provides you with the opportunity to manage your own lucrative Autocentre Business.
The Quick Lane brand is launching in the UK under a new franchise business model with the aim of becoming the markets favourite tyre, maintenance and light repair service, with Quick Lane as a valued part of every community by instilling the same business principles and customer service that they deliver worldwide.
Quick Lane is a global Autocentre Business with around a thousand licensed and franchised centres worldwide. The company was born out of consumer research regarding motorist's needs from automotive repair centres. Drivers cited transparency, convenience, confidence and a stress-free environment as their key priorities. This created the Quick Lane ethos: to provide 'convenience with confidence.'
This is a management franchise opportunity and therefore Quick Lane are looking for franchisees from outside and inside the automotive trade. Quick Lane will provide support in sourcing the right premises, equipment and staff allowing franchisees to focus upon building their successful Autocentre Business.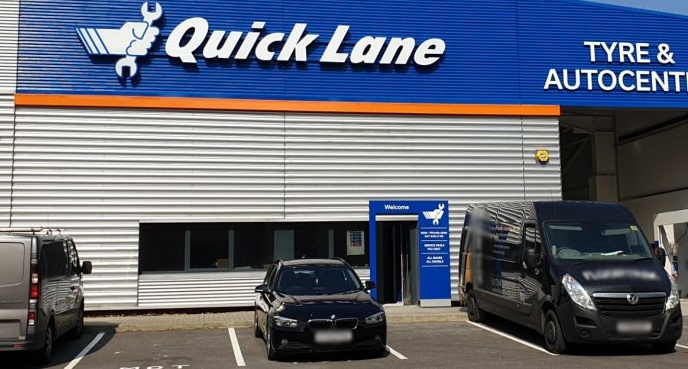 Quick Lane offers 13 maintenance and light repair services with tyres and MOT tests as the catalyst to the repair and/or replacement of key parts around the wheel. Its centres place technology at the heart of the customer repair journey, offering a unique and integrated online customer experience with a dynamic digital presence.
As Quick Lane continues to expand globally into the UK and German markets, Quick Lane is consistently seeking new franchise opportunities.
The success of the Autocentre Business in their current trading markets is a result of their commitment to a core repair service, unrivalled technical expertise, convenience for their customers and their uncompromising professionalism.
Quick Lane prides itself on providing a service that keeps customers coming back again and again.
The Quick Lane UK Franchise Opportunity: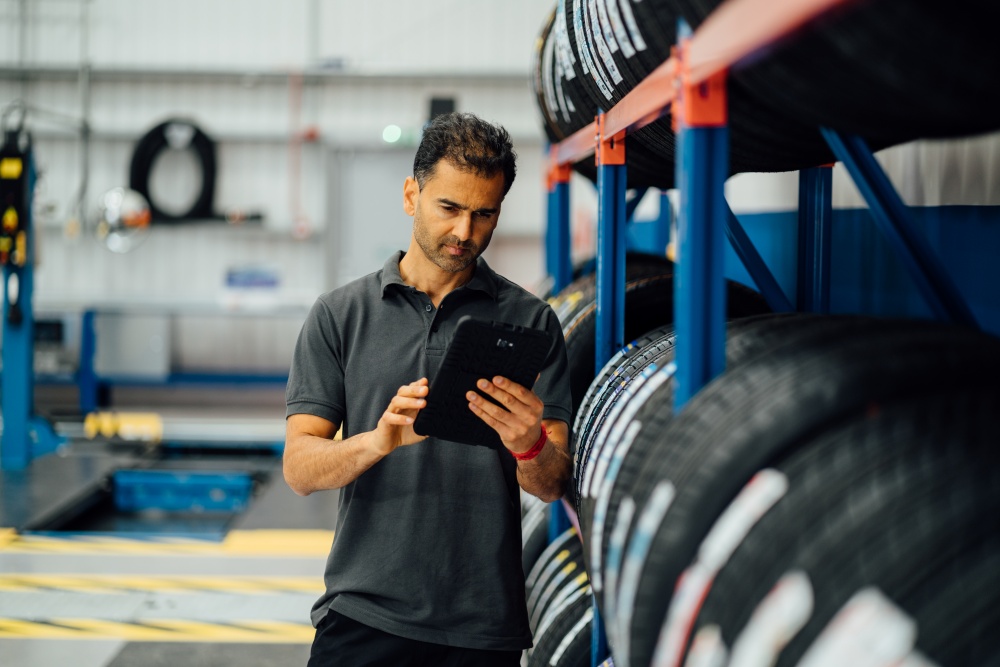 Quick Lane Centres aim to provide customers with high-quality and exceptional value tyre and automotive services in an inviting, professional atmosphere.
Their core repair approach has been designed to deliver Convenience with Confidence and consistency of service delivery across its network.
Franchisees will be responsible for opening and developing an agreed number of Quick Lane Centres in a defined exclusive geographic territory, within an agreed period.
Training and Support:
To kick start their Autocentre Business, Quick Lane franchisees are offered pre and post marketing launch packages as well as a comprehensive training programme.
They also receive on-going business support, guidance on selecting and securing the right property, as well as access to the Quick Lane product supply chain.
A Substantial Franchise Package: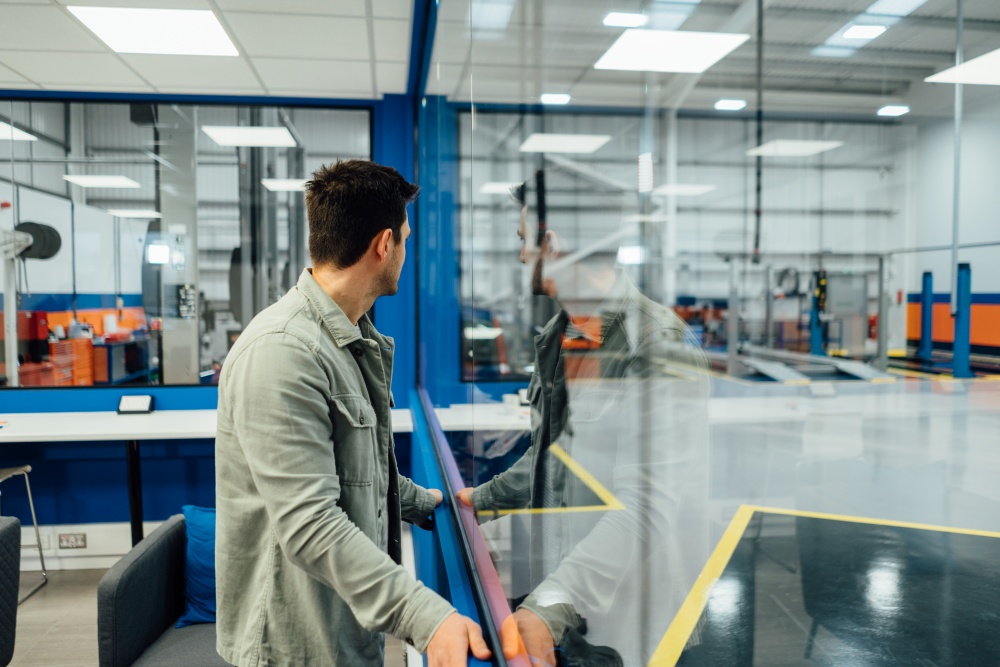 Comprehensive training
Unique Centre Management & CRM system
Contemporary online experience – website, app, social media.
Business launch support
Access to the Quick Lane product supply chain
On-going business support
Use of their well-respected national brand and trading style
Guidance on selecting and securing the premises and equipping and fit-out.
Quick Lane believe that it should be possible for each Quick Lane Franchisee to increase their income substantially over time. However, priority must be given to the establishment of a strong foundation for the business for long-term growth, profitability and to build a sustainable business.
Investment:
All leading UK high street banks and financial institutions have recognised and support Quick Lane's franchise business proposition and are very excited at discussing lending requirements against the business model, with potential candidates.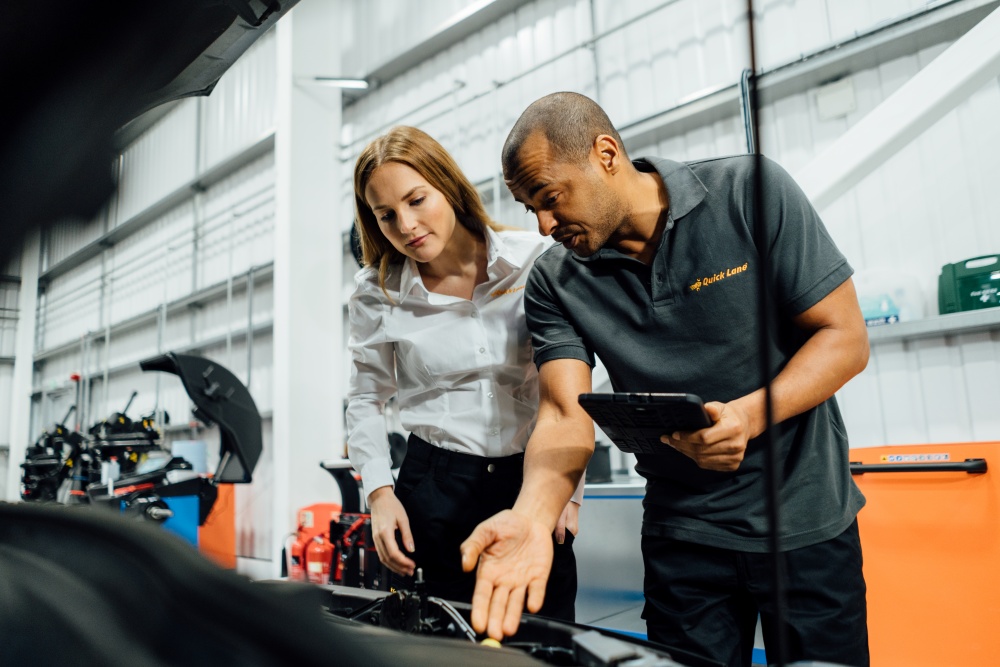 They will normally lend up to 70% of initial funding requirements
(subject to personal application criteria).
The banks themselves have special financing sectors where they look upon franchising in a favourable light, with 90% of franchisees reporting profitability and less than 4% of franchise businesses fail for commercial reasons (BFA / NatWest survey 2016).
Quick Lane can also suggest external support to help you in writing your business plan and, if required, support in approaching the banks for funding.

Find out more about the Quick Lane UK Franchise opportunity and managing your own Autocentre Business. Click below now!