Do Betterclean Guarantee Clients and Profit?
18th May 2017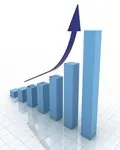 This is a question most prospective franchise owners regularly ask when Betterclean begin discussing their management business opportunity with them. It is often prompted by promises made by other companies operating in the commercial cleaning market.
As a franchise owner with Betterclean Services you will be provided with all the tools to build a successful commercial cleaning management business. You will have your own exclusive territory meaning no other Betterclean Services franchise owner can trade in your territory and vis versa!
Betterclaen do work to gain national contracts, and when they win these, the business is passed onto the business owner in their territory and the business owner gains all the benefits, the franchisor does not have the contract or the relationship.
However, the bulk of franchise owners' business is won by them using the Betterclean systems and operating procedures and their management tools such as the BLISS system.
So what about these 'guarantees' some competitors offer?
Accounts offered versus accounts received
There may be a difference between the accounts the franchisor promises to offer you and the accounts you actually receive, as well as the revenue that comes with them.
For example, the franchisor may promise to 'offer' accounts generating £4,000 in monthly turnover for the first year. To meet its obligations, the franchisor may offer the same accounts to several franchisees on a first-come, first-served basis. If you can't accept an account because another franchisee accepts the account first, the franchisor may still have satisfied its obligation to 'offer' you turnover to a certain value.
Operating at a profit?
The franchisor may not tell you how it bids for cleaning contracts it offers to you.
They may offer your services at a lower rate than you would charge negotiating directly, and you may have no say in whether the amount charged is reasonable.
They may not tell you about what special or additional services you must provide to the customers.
They may offer you accounts well away from your normal operating area increasing your costs.
Rejected accounts
If you do the sums and the contract doesn't make commercial sense, you may reject the 'offer'. The franchisor may not have to replace an account that you reject and has still 'offered' you that value of work.
Short-term accounts
The majority of Betterclean's customers have been with them for many years, some are still with them from the very beginning. Betterclean's business model is based on developing long term relationships with their clients.
However, some people who operate commercial cleaning franchises, find that their customers prefer short-term contracts and regularly shop around for the best deal. If your franchisor 'guarantees to offer' you a certain value of contracts, any replacement account for one that has lapsed, may mean you have to pay extra fees to replace the lapsed account.
So when you are considering 'guaranteed' turnover think about what that actually means. At Betterclean franchise owners are set up to negotiate contracts that work for them in their local markets. They do a lot of work to support them and to help the understand how to win competitive tenders, but respect the fact that it is their business!
If you would like to find out more about the Betterclean Services franchise then just click below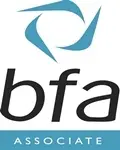 Betterclean Services moves up to Associate bfa Membership
11th May 2017
Betterclean Services are delighted to announce that they have been moved to Associate bfa member status.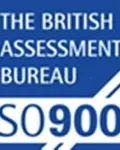 Betterclean Document Library
4th May 2017
Ongoing investment in Betterclean's franchise systems keeps franchise owners competitive.