Significant success for SureCare Franchising throughout 2016
2nd December 2016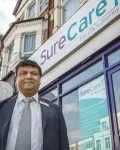 For most people, it's been a funny old year. There have been some significant ups and downs across all walks of life. However, as we approach the end of 2016, SureCare are celebrating a particularly successful year when it comes to the franchising aspect of our business.
After some unprecedented growth over the last twelve months, SureCare now boasts franchisees operating in over 40 territories throughout the UK – 9 of which are new franchisees joining in this year alone.
From Burnley to Southend, entrepreneurs and new business owners have come from a range of backgrounds to share in our common goal: providing quality care for all stages of life's journey.
On top of that, we have two new territories currently on back order for 2017. From then, communities in Derby and Blackpool – as well as their surrounding areas – will be able to benefit from our quality brand of private home care services. We hope that this increased coverage of the UK will demonstrate the strength and quality of SureCare's services, leading to new branches appearing in more territories over the next year and beyond.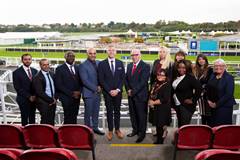 For over two decades, SureCare has been dedicated to delivering exceptional levels of support for clients.
As the brand has grown across the country, franchise owners have been able to offer exceptional personal care to elderly and disabled residents in their own homes.
Having developed an expanding range of services over the years, many franchises can also assist with childcare and domestic services like household chores and general maintenance and upkeep.
We're glad to see that purchasing a SureCare Franchise has become an attractive prospect for entrepreneurs wanting to make a difference. We owe this to our fantastic Business Development Managers and the outstanding levels of business support they deliver. Their experience in nurturing new businesses as well as identifying and winning tender opportunities in the public sector is what keeps those new franchises ticking through their early stages and beyond.
SureCare's impressive franchising growth throughout 2016 – and projected success likely to continue in the near future – also comes down to our company's strong reputation and family-run background.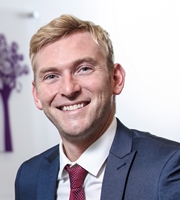 Since joining SureCare at the beginning of the year, Franchise Recruitment Manager, Josh Farrer has overseen this side of the business elevated to a whole new level in such a relatively short space of time.
Speaking of the brilliant growth throughout this year, Josh noted: "All the new franchisees that have joined us this year come from completely different backgrounds.
"We have experienced, successful entrepreneurs who have identified SureCare as a fantastic business opportunity, people who have a passion to provide the highest standard of care and younger franchisees who are starting out on their own.
"If you believe a SureCare Franchise could be for you, we want to hear from you."
Interested in starting up your own business in the home care sector? Click the button below now!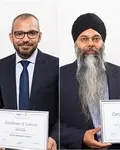 Two New Franchise Operators Join The SureCare Network
19th June 2017
SureCare are pleased to announce two new franchise operators providing home care services at SureCare Richmond & Kingston and SureCare Wycombe & Chiltern.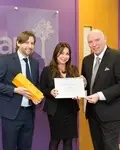 SureCare Redbridge & Epping Forest is open for business!
9th May 2017
SureCare are delighted to announce a brand new franchise operating in North East London to serve residents of the Redbridge & Epping Forest areas.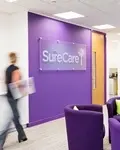 Benefit From Multiple Revenue Streams With SureCare
3rd May 2017
SureCare franchises have grown from strength to strength with multiple revenue streams available to them.
Why

Choose Us

Each territory is extensively analysed to identify key client groups with a minimum of 75,000 households

Ongoing support and a rewarding business in an expanding market

Unrivaled training and ongoing support to help achieve successful businesses
Related

Franchise Categories
Related

Franchise Types