SureCare Franchise
Creating success with SureCare
31st May 2012
Jorge Sacramento and Joseph Garcia set up their SureCare franchise in Cambridge in 2009. Having worked for other homecare providers, a light-hearted birthday celebration discussion about going into business together developed when Joseph, researching potential business names online, discovered that SureCare was seeking new franchisees.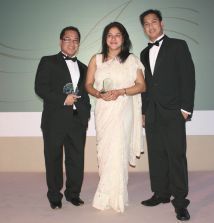 Why SureCare?
"We looked at a number of companies offering care franchises, but SureCare stood out from the start.' Jorge says. "As we both had heavy time commitments with our day jobs, we were very impressed that SureCare agreed to meet at a time and location that suited us. Our initial meeting was followed up by an introduction to Lorna Lyons-Smith (then our area manager and now SureCare's Operations Director) who gave us huge support. And then, just to test out the system, we made a surprise visit to the SureCare Head Office in Chester. Despite giving the staff only five minute's notice of our arrival, they were most welcoming. We were made to feel really comfortable and knew we were making the right decision.'
Jorge and Joseph put the success of their business down in large part to the support mechanism provided by SureCare, which continues throughout the life of the franchise. A SureCare Support Manager is on hand to advise on every aspect of running the business, from the word go, with the added assurance of regular review visits, so managers can talk through current issues and plan future strategies.
Jorge and Joseph also made full use of the marketing resources that were available to help grow the business, as well as following the example set by the three SureCare Franchise Models (at Bolton, York and Scarborough), which demonstrate best practice in terms of business management as well as care provision.
Effort rewarded
Joseph decided to reward his business partner's hard work by nominating him, in secret, for the award for registered manager of the year at the British Care Awards, 2010. It wasn't long before Jorge received an email inviting him to an interview in front of a panel of judges, which he attended, supported by Joseph. He was short-listed and was acclaimed as one of the top five finalists.
Advice to potential franchisees?
"Be open and clear about your aims and objectives for the business. It's hard work, but very rewarding, in every respect. Most importantly, do your research and make sure that you will have access to good resources and an excellent support mechanism. With SureCare you'll get both, and much more."
To find out more information about SureCare franchise just click below to request your FREE franchise information pack

SureCare Franchise Case Studies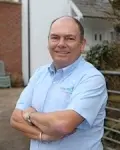 Paul Brandrick runs SureCare Cheshire East
28th August 2015
Three years ago Paul Brandrick decided to turn care into a business and become a SureCare franchisee.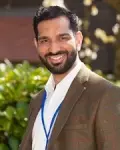 Amrit Dhaliwal joined SureCare in 2012
21st August 2015
Amrit Dhaliwal bought the SureCare Oxfordshire franchise almost three years ago after seeing first-hand how vulnerable elderly people can...